Paul Blair, known professionally as DJ White Shadow, has just completed the soundtrack for the highly anticipated film "A Star Is Born," starring Lady Gaga. The film is set to open in theaters on October 5. The Chicago-based producer, songwriter and DJ is best recognized for his collaboration on Lady Gaga's "Born This Way" and "Artpop" albums.
With a Grammy nomination under his belt for "Born This Way," Blair continued to work with Gaga for nearly 10 years. In addition, he has mixed for Estelle and various other artists. He has also written commercials and worked with Anheuser Busch for their Super Bowl campaign as well as the company's "Coin" advertisement, featuring a musical remix of the original Pac-Man music.
As the music director for W Hotels, he has worked to set up studios for aspiring artists, which are located within the hotels and available to touring musicians. Currently he is working on a "Happy" plan for DASH radio.
As one of the busiest people in the music industry today, I literally pulled him away from his projects to speak about the new film as well as several other projects he has been involved with.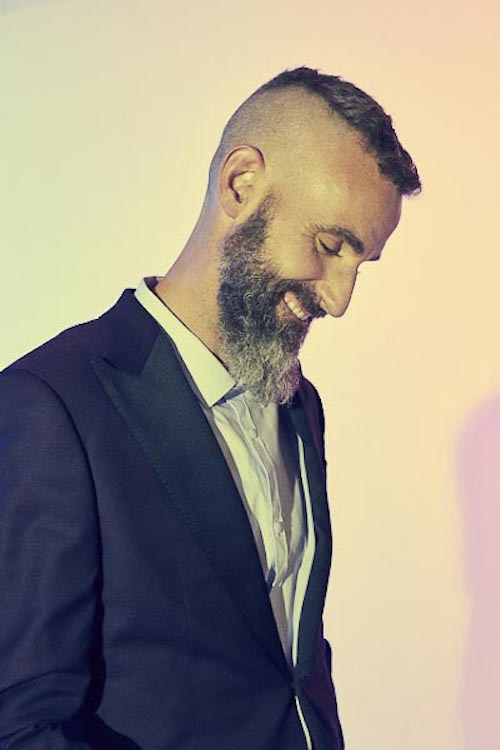 So tell me what's going on.
There's a lot of stuff going on right now. So we got the movie soundtrack obviously finished.
What was your involvement with the movie soundtrack for "A Star Is Born"?
We wrote six songs for her character in "A Star Is Born." So her character, Ally, is an up-and-coming singer who kind of gets to be big time. So we spent some time writing some songs for this, which is interesting. There are six total for Ally.
So you're a DJ as well as a songwriter?
I started off as a DJ, and started writing them and turning them in. I did some songs for Estelle, then I was DJing in a club playing some Detroit house/techno stuff, and Gaga's creative director came up to me. I didn't know it was her creative director, but he asked me for some of the music. I started working on her first tour, which was The Monster Ball. Then we put out "Born This Way" together, and the "Artpop" album after that.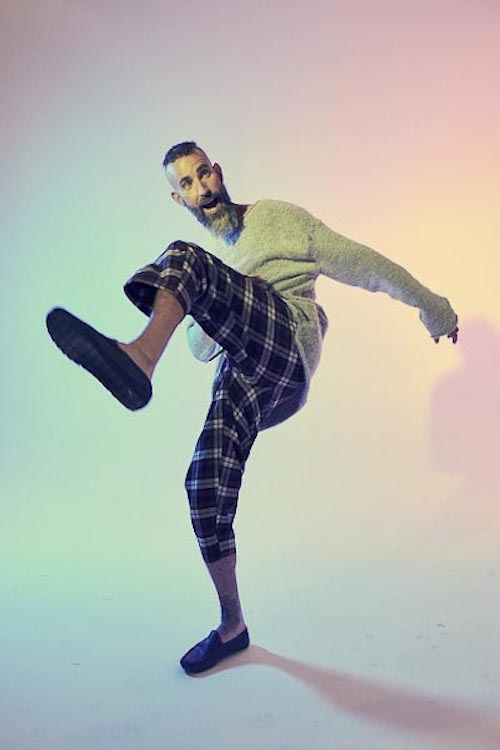 We did a single last year, which went platinum, and then we started working on this soundtrack. This is the 10th year we've been doing stuff together. We met in 2009, so yeah, it's coming up on the 10th year.
That's a long time.
Yeah, it's certainly a long time. I'm lucky to have a job for that long, especially in the music business.
So what's coming up for you as far as new projects?
Obviously I'm really excited about this soundtrack. They are releasing it at the same time as the movie, which is October 5. Then Evan Ross and Ashlee Simpson have a show on E! called "Ashlee & Evan," so I've written songs for them. They are phenomenal people. I'm actually their child's godfather. So I scored their show, and we did a song together for their record. Then I scored another TV show with more of like my own stuff. I'm starting a radio station, which is really exciting. There's a platform called DASH. Are you familiar with that radio platform?
No, I'm not.
It's kind of like Sirius radio, bit it's all Internet based. So it's commercial free, 24-hour, 7-day-a-week radio. There is a lot of really cool, curated stations—for example, Snoop Dogg has a station. I approached them a little bit ago about making a station that was all happy. I got in the habit of turning on the news every day and then wondering why I was pissed off. There's always bad news on TV and radio. It was just like a habit when I was making coffee, and realized everything was like shit and nothing good ever happening. I guess bad news sounds a lot better than good news. So I decided I wanted to make an alternative to wake up with. So I thought I would put together, like, happy music. Like Bill Withers.
That's a very interesting concept.
I wanted to kick my day off correctly. So I pitched this idea to DASH radio. I spent two months putting this radio station together, and it's literally happy music. Not necessarily like love songs, but like purely happy songs. This is what it's like to be happy, that instead of having terrible things in the universe, there are also awesome things in the universe happening as well. The actual theme of this radio station is super, happy, fun, rainbow radio. So there's a rainbow with a little pink unicorn flying across the rainbow. It's just like super happy, and we will launch that the last week of November, first week in December. It's something nice for the world. I'm all about doing nice stuff. I'm an artist, so I'm a weirdo, and you let yourself get down because there's so much negative stuff all around. So in my third act, I call it, I just want to do nice stuff. So with this radio station I want people to just be happy all the time. Then I'm also building studios. I have a partnership with the W Hotel group to build writing space for upcoming artists within the hotels across the world. I convinced the W Hotel brand to convert some of the business center space and to create space to write or record music. The studios will have the ability to record vocals and guitar and piano, and write songs within the hotel walls. We are up to nine now. Hopefully within the next couple of years we will have one on every continent, which is great.