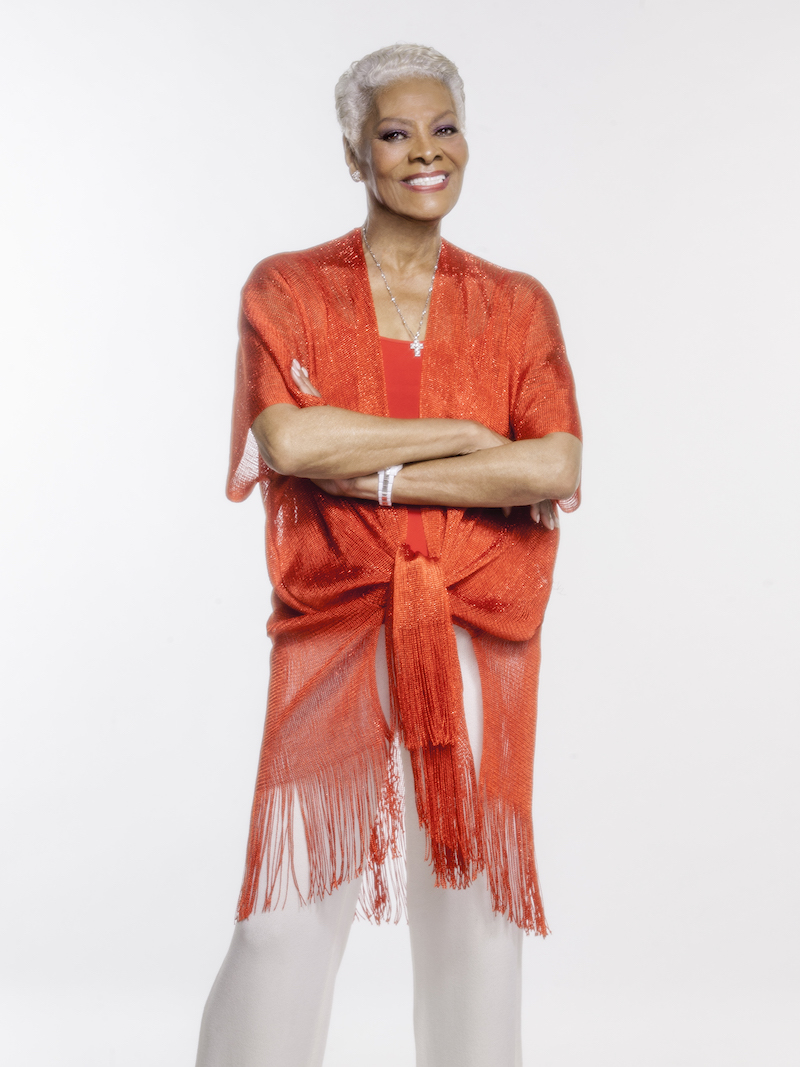 After a busy year promoting her new album, "She's Back," touring and enjoying her residency at Caesars Palace in Las Vegas, the legendary Dionne Warwick has just released "Dionne Warwick and the Voices of Christmas" on October 18 via BMG Records.
Warwick is also super excited regarding this year's holiday fundraiser benefit for The Dionne Warwick Institute in East Orange, New Jersey, the very elementary school that she attended. Warwick is offering a basket full of fabulous items, or the chance to buy this merchandise one at a time to raise funds for the school. "The Dionne Warwick Institute is dear to my heart, [as well as] watching my babies grow and become our next leaders of tomorrow," she says.
I spoke with Warwick, which is always an honor, regarding her new Christmas masterpiece featuring duets from artists encompassing nearly every genre, including The Oak Ridge Boys, John McDonald, Johnny Mathis, Wanya Morris, Chloe X Halle, Aloe Blacc and others. The Christmas classics are done with a style and twist and a unique interpretation. The spirit of Christmas is certainly defined within "Dionne Warwick and the Voices of Christmas."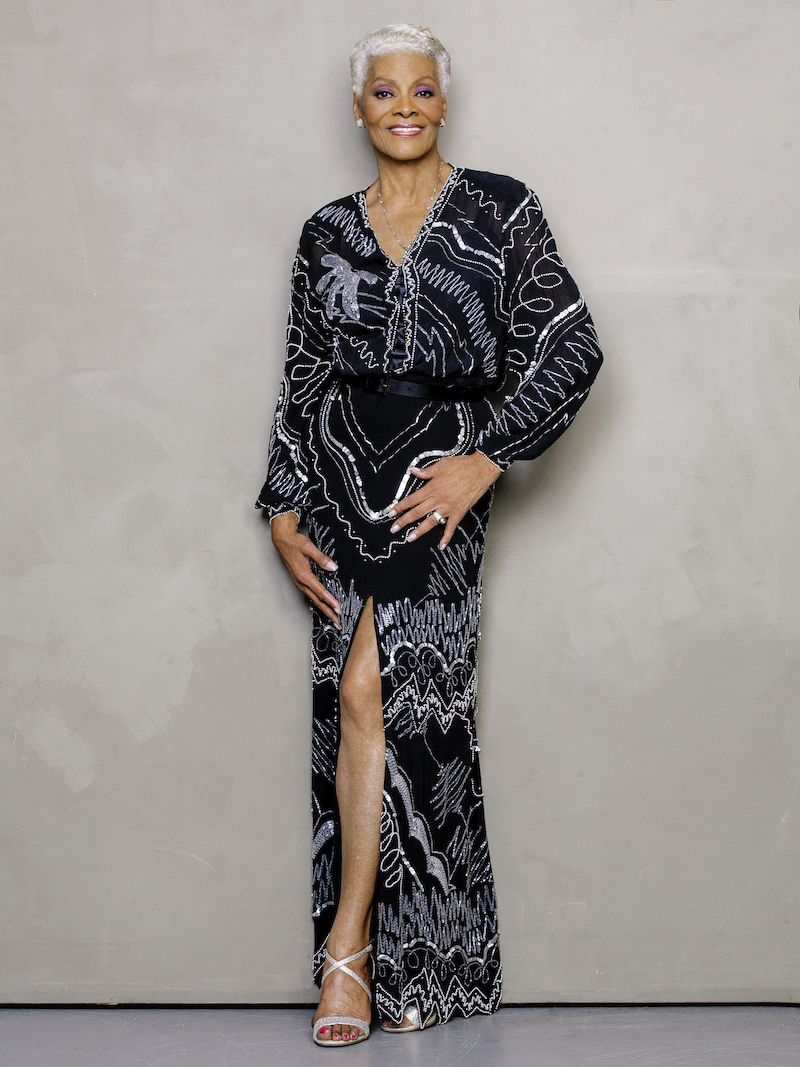 INTERVIEW >>>
Congratulations on the release of your Christmas album. I heard it—it's fabulous.
Thank you, it certainly is, if I say so myself.
You have covered every genre in your duets on your album.
Yes, I have. It's a very diverse CD with something for everybody.
Did you choose the songs first or the artists who are featured on the record?
I chose the songs first.
What inspired you to choose the songs that you decided to do?
Well, I think it had a lot to do with songs that are traditional. There's a little twist on them, as you already know, with the arrangements on them, the approach sounding so good with the duet partner. After choosing the songs and finally coming up with how I wanted to hear them arranged, that's when we went after the people that were suited to sing these particular songs with their genre.
A song like "Jingle Bells" with the Oak Ridge Boys—how did you know that that song would be right for them to sing with you?
First, I called John Rich, who I met while we were doing that silly show, "Celebrity Apprentice." Eventually my son, Damon, who produced the CD, I found out was a friend of John's. So I said, "Well, this has a very country feel to it, so see if he would be interested in doing it." I called him, and he said, "Of course," and he came up with the idea to call the Oak Ridge Boys and Ricky Skaggs. I thought it would be wonderful that they wanted to be part of it too, so there you are.
That is so cool. They are the least likely I would think to do "Jingle Bells" on a Christmas album with you, but great that they did.
Yeah. I'm thrilled about it.
Will you be taking this Christmas album on the road?
Absolutely.
Are you going to bring any of the artists with you?
I'm hoping. If they're available. I'm going to give them a call and see who can and who can't.
That would be fun. When you recorded the songs, were all the artists there?
Oh, absolutely. That's the only way to do a duet. We had a great time in the studio, we really did.
What is one of the best stories that you can think of during the recording of the album?
Oh my goodness, there are so many to share. We had a lot of giggles, a lot of laughs, a lot of stories being told. It was just a little family of recording artists. We all kind of bonded together. It was just a joy to be in the studio together.
I heard rumors that there was a video made during the summer?
We did it in Nashville, and John and the Oak Ridge Boys were present on it. Now that was really a fun, fun evening. We had the best time.
Did you release this record early to get a jump on Christmas?
No, it's just the part of the year when Christmas albums usually come out, mid-October. That gives time for the distribution and being placed where they have to be placed so that they are available for the end of October, beginning of November.
This is not the first Christmas album you've done. I would figure you to have about 20!
It's the second. I wish I did.
Do you have a favorite Christmas song of all time?
No, I don't. I think that all the songs that are allocated to the Christmas spirit are favorites of everybody's, including me.
People are extra nice during Christmas, so you get that warm spirit of Christmas feeling.
Absolutely. I wish it could be Christmas every day. That seems to be the only time that people become real human beings.
You're doing your residency in Vegas. That has to be exciting for you.
It's fun. We're having a great time. The audiences have been sensational, and we laugh a lot and have a good old time. I love doing it, and apparently it seems to be pleasing everyone who is attending the shows, and that's all you can ask for.
I feel like you're like that little Energizer bunny that never stops.
As long as I'm active, the alternative is something I really don't want.
I wanted to talk a little bit about your fundraiser.
Basically, we created a Christmas package, which I'm so very proud of. My PR people and my fan club person really worked hard on this one. They came up with a beautiful basket. It's something that you can purchase completely filled or individual pieces out of it. The funds will be going to my school. It's called The Dionne Warwick Institute, and we're raising money to do some refurbishing inside the school. It absolutely needs it; it's a pretty old school. It's the school that I attended as a child. It was called Lincoln School when I went to grammar school there. It was renamed for me, which I am thrilled about, and I take care of it.

Those kids are very lucky. Do you stop by and visit?
Oh yeah, absolutely.
Well, I think that basket will make a great Christmas present.
Absolutely. I hope that people will purchase entire basket, but if they want to do individual pieces out of that they can feel free to do that too.
What's the best advice that anyone has ever given you?
Simply be who you are, cause I can't be anybody else.
If you could have me ask you any question in the entire world, what would you want me to ask you?
You know what, I don't know. Everybody asks me all kinds of questions. I haven't a clue. I personally feel that everybody knows about me as much as they should.
That's the best answer to that question I have ever gotten. Is there anything else that you wish to talk about that I haven't covered?
We covered the Christmas CD. Of course there's the other CD, "She's Back." That's a wonderful, wonderful CD. That was my first studio CD in six years. So I'm very pleased to have two new CDs out. Happy holidays!
This just in: Warwick will be making a New York appearance on December 15 at Metrograph at 2 Ludlow Street (between Canal and Hester in Lower Manhattan) in celebration of the special screening of "Valley of the Dolls" (which starred Patty Duke, Sharon Tate and Barbara Parkins). The screening will be followed by an on-stage, live conversation with Warwick,who sang the movie's theme song. Warwick will be signing copies of her Christmas album, "Dionne Warwic and the Voices of Christmas," at 3:30 p.m.
AN EVENING WITH DIONNE WARWICK AT CAESARS PALACE HOTEL – CLEOPATRA BARGE 2020 LAS VEGAS RESIDENCY SHOWS
January
16,17,18,19, 23,24,25,26
February
6,7,8,9,13,14,15,
16,20,21,22,23,27,28
March
1