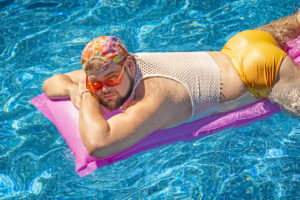 The running theme throughout J.R. Price's new Daydream album is how he has managed to hold on to the hope that a day would come when he could finally chase his dreams on his own terms.  That day is now.
In "Body Positive", JRP (as fans call him) spotlights his road to self-love.  In "Dance with Me", he ruminates on his desire for true romance.  "Get Back Up" reflects on his focus towards optimal health and in "N.A.U.G.H.T.Y.", JRP recounts his first time going to gay clubs, when he went through his promiscuous phase.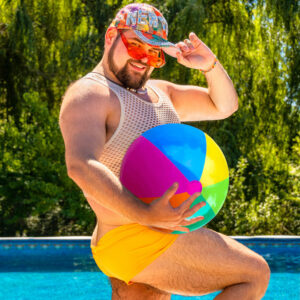 The title track is the fun song on the album and contains a message of true equality.  "It's perfect for clubbing, kissing, touching and rubbing," he explains.
The  video reflects the single's inclusivity message.  Directed by Rebecca Frazier, the "Daydream" video features people of all colors, shapes, beliefs, genders, and sexualities.  "I wanted to show how a diverse group of people can all come together without hate or judgement, because we are here on earth together, and we are all beauty queens!"
"As I get older, my dreams have changed," J.R. Price acknowledges.  "It's not about the size of my audience, it is the impact that I make that counts."
J.R. Price's "Daydream" is being distributed independently and is available on Apple Music, Spotify and all digital platforms.   Physical copies and cute JRP merch are also available on his website.