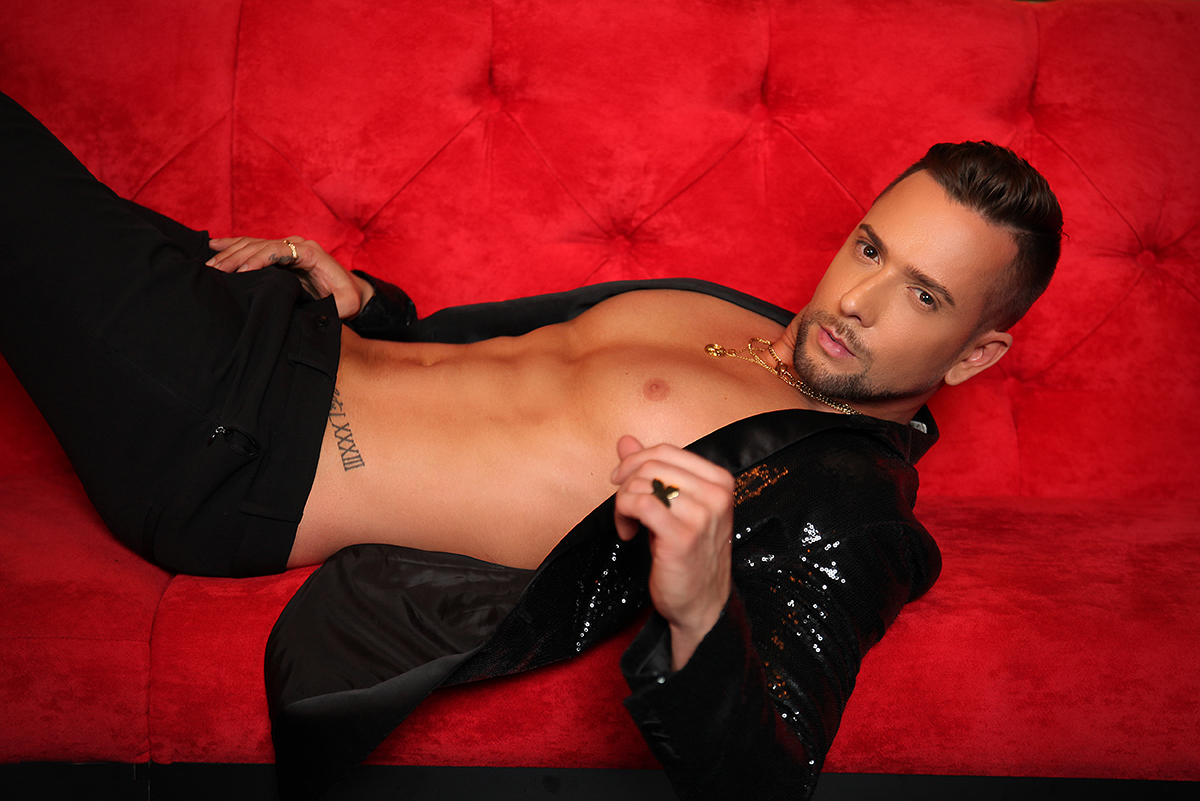 By Tom Tietjen
"I never thought in a million years that I would be releasing a fully nude book or singing about sex on my album,' laughs David Hernandez. "But now, I'm fearless. This is who I've always been. I just didn't give myself permission to be me because I was always told not to." 
In his provocative new EP, "Don't @ Me", and its accompanying book of intimate photography, "#NSFW", the former American Idol is going where no other Idol has gone before. "I definitely don't hold back on this project," he reflects. "This is sensual and explicit David Hernandez, lyrically and visually." 
Singles on the EP include "Vices," about the toxicity Hernandez encountered when he first found fame in his 20s, and "Special," about trying to reach climax at the same time as his partner. The cover track chronicles where he is in his life today. 
But it's in the book of nude photos, shot by Noel Photo Studios, where David fully embraces his newfound freedom of expression. We spoke with him from Las Vegas to learn more.
INTERVIEW
How much of an influence did your rise to fame on American Idol and its aftermath have on your new projects?
David Hernandez: A lot. The American Idol platform did a great deal of positive things for me and it still does, but some personal matters came to light that should have remained private until I was ready to make them public. I think anyone's coming out story should be on their own terms. Unfortunately, Perez Hilton and a variety of other news sources decided that they were the ones that should talk about my life. 
You were one of the first celebrities to experience cancel culture. 
David Hernandez: Absolutely. I definitely was! Of course, we didn't know it at the time because cancel culture wasn't a thing. But looking back, after my stripper past was revealed, I was declined jobs and uninvited from places. I remember a time when people literally would come up to my face and say the rudest things to me:
"So, are you going to go back to stripping?" or "Wow, what a disgrace." I was 24 years old so you can only imagine how that made me feel. On top of that, some of my family had no idea that I was gay and I was forced to have that discussion with them.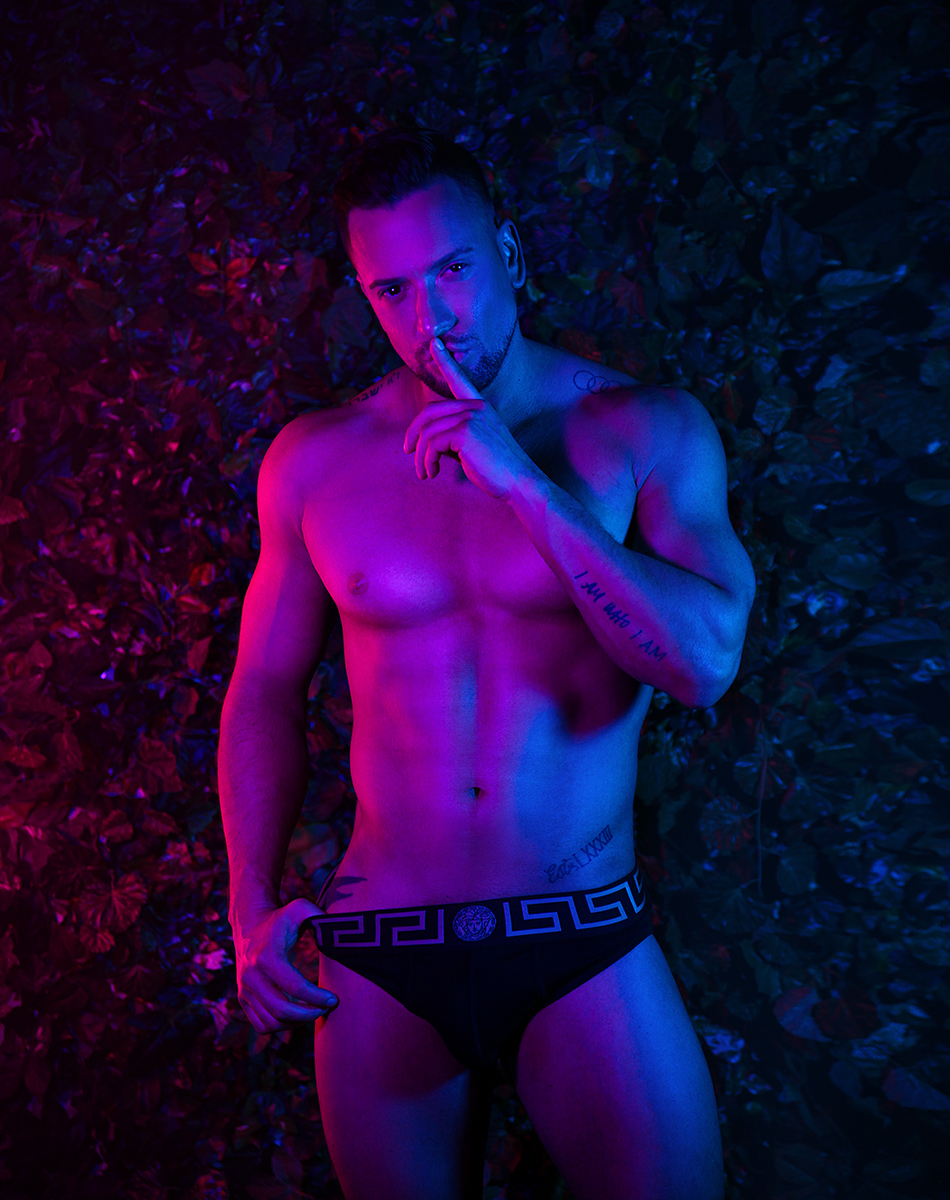 Is "Don't @ Me" a slap back at your detractors?
David Hernandez: The title 
track on the album definitely takes shots at certain individuals and organizations that may have an opinion about how I carry myself, then and now. I think it's badass (laughs). But as for the album, it is for my fans. My fans are amazing and so loyal. I can't tell you how many times they have saved me from some really dark places I found myself in. The message of this album is that I'm finally at a place where I really don't concern myself with what others think. If you don't have anything nice or constructive to say, keep it moving.
Have you decided what song will be the first release?
David Hernandez: Not yet. I gotta admit that I love all the songs on the album. They're all deeply personal to me. For the first time in my career, I have an entire body of work where I can relate to every single song. I dug deep. I'm gonna see what the fans like best and then release accordingly. I always trust their judgment.
Let's talk "Special".  Are you really singing a song about trying to reach climax at the same time as your partner?  
David Hernandez: (Laughing) I am! Listen, if there's anything I've learned in my years of life, it is that sex is best when it's not selfish. If two people can enjoy each other at the same time and reach climax together, well that is probably the closest they're going to get to God. 
David Hernandez is all grown up! And to prove it, you're releasing your first book of nude photos.  
David Hernandez: Performing in the Las Vegas production of Naked Boys Singing! taught me to love parts of my body that I never did before. I also met a talented photographer who managed to break me out of my shell, on my own terms. The book is a 20-page spread that pairs artistic nudes with quotes from my original music, both past and present. It's a very intentional testament to the place that I am at in my life right now, and that's "free". 
Did anyone in your family see you perform in Naked Boys Singing!?  
David Hernandez: (Laughing) Omg, my mom came!  But listen, my mom had me when she was 17-years-old. We are best friends to the core. We share things with each other that are so personal that most people would be like, "You talk with your mom about that?" She's very open minded and knew that it was not a show that was sexual in nature. It's a musical comedy. At the end of the day, she would support me no matter what.
You have also launched an Onlyfans page!
David Hernandez: Yes! My Onlyfans journey was created to be able to express myself fully with fans. It's just another level and side of me. I encourage all of my fans to join the fun.
David Hernandez's book, "NSFW" is being sold on his website: www.officialdavidhernandez.com. The EP is available on Apple Music, Spotify, Tik Tok, Amazon, and all other major e-music retailers.