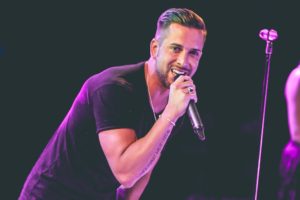 American Idol's David Hernandez is offering a live, musical escape from captivity every Wednesday night!  In his live stream show, "QuaranTUNED," he sings hits from pop to R&B, soul and Broadway… and even takes requests!
"There's multiple times during the day when I well up with tears because of the unknown," Hernandez admits. "(But) this situation has given me a deep appreciation for the people that I love and the simple things in life. And has also helped me to hold on to my faith and know that no matter what happens, I can and will pull through."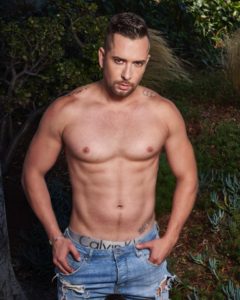 All of his shows for the year have been canceled due to the pandemic and he is thankful for fans that have sent him donations during his previous streaming shows.
"Without their help, I do not know where I would be," he says.
David Hernandez began singing at age six, starring in musicals and performing with various theatre companies. At fifteen, he started writing original music and recording his arrangements. In addition to American Idol, he has showcased his talents on The Ellen Show, The Today Show, MTV's TRL, EXTRA, Entertainment Tonight, Access Hollywood, Teen Choice Awards, Idol Tonight, and FOX-TV's Idol Gives Back. He was also named among TV Guides' Sexiest Stars.
Watch "QuaranTUNED" live every Wednesday night at 10pm EST on Facebook and Instagram Live.