DaShawn Usher is the founder and executive director of MOBI (Mobilizing Our Brothers Initiative), a series of curated social connectivity events for black gay and queer men to see their holistic self while promoting community, wellness and personal development.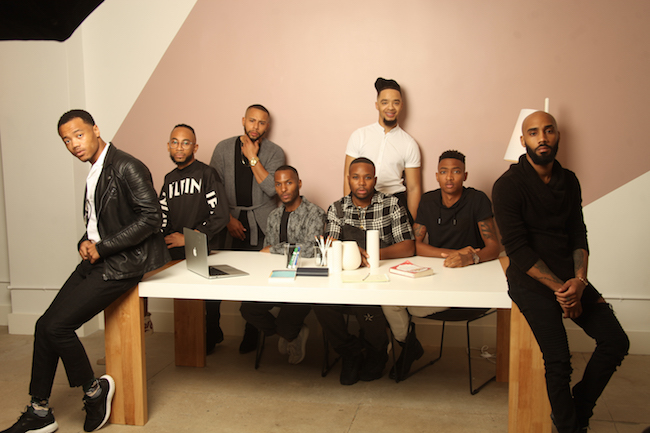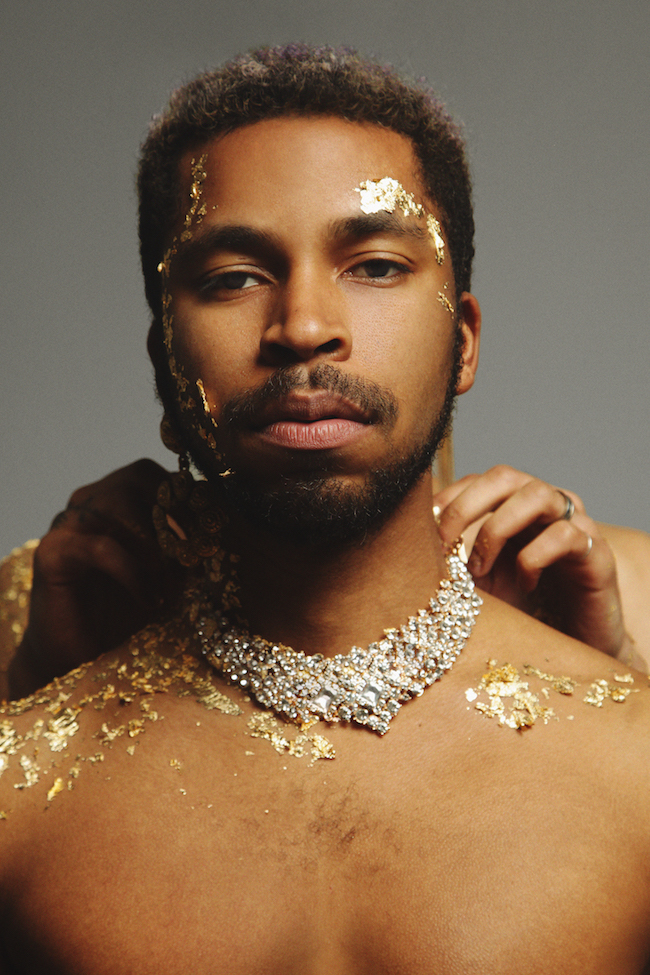 Usher has explained it as "trying to actually showcase that there is a community that actually cares about you, that wants to support you, that wants to see you succeed in any area that you choose." This May New York will enjoy MOBIfest, an interactive arts experience that celebrates black queer voices in fashion, music, visual arts and media, and is "the only free curated festival focused on seeing its attendees in their holistic selves."
Performing at the festival is Dawn Richard, formerly a member of the group Danity Kane. She will be headlining the festival at the Melrose Ballroom Saturday, May 19. When asked why she wanted to headline at the festival, Richard answered: "I felt honored to be asked to headline the launch of MOBI's first festival. MOBI's mission is really important as well." She went on to say, "It's great to be part of such an important cause."
I spoke with Usher, who shed some light on the importance of the project. I found him to be very polite and brilliant, and I enjoyed our conversation.
I'm sure some of our readers aren't familiar with MOBI, so can you explain exactly what it is?
So MOBI stands for Mobilizing Our Brothers Initiative. It's an organization that exists really for black, gay and queer men to see their holistic selves through community engagement and our social connectivity events. It's really centered around being a bridge to connect our community to existing resources and partners and ultimately to each other.
You are the founder, correct?
Yes, I am. I founded it in June of last year.
I understand that the feeling is that there aren't enough black, gay bars or Internet space?
It goes a lot beyond that. There's literally a lack of space, like physical convening space, for the black, gay and queer community, and it's not just in New York City, but it's all over the country. It's even more crazy that in New York City, you would think that we would have all of these options. We really don't. There is only, as far as I know, only two black gay-owned bars and/or clubs. … We can go to The Village, Hell's Kitchen or Chelsea where there are so many other gay bars that exist for the larger gay community. Sometimes we feel welcomed in those bars; other times we don't. But just to think also that the only time we can convene is inside of a club is crazy. MOBI is thinking about how can we actually connect outside of those types of venues, but where do we connect when there's a lack of physical spaces.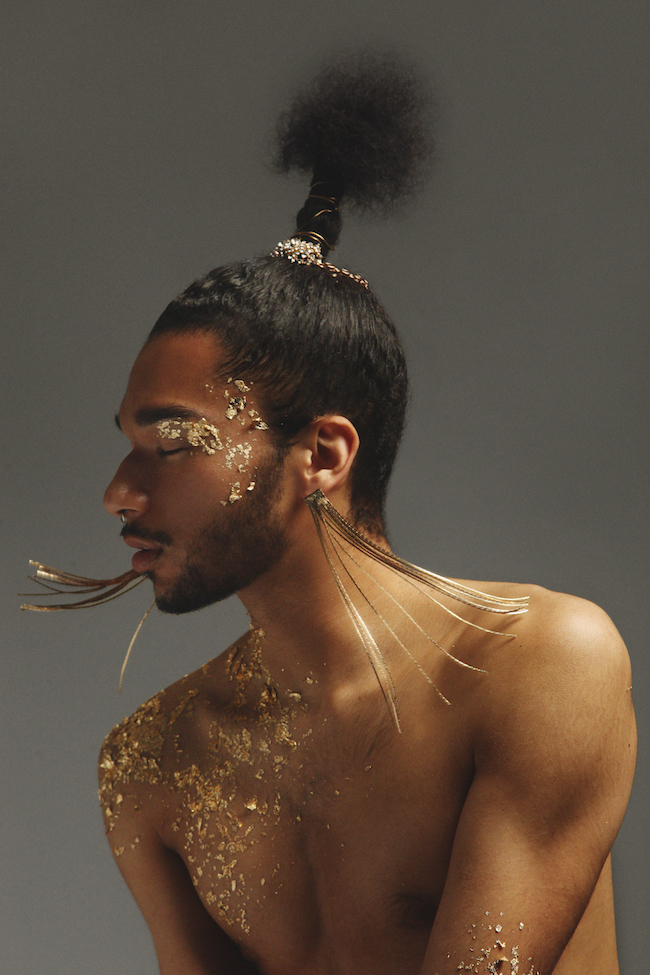 Most of my friends are gay men. At least half are black and gay, and I've never been aware of them complaining. So when you say "meet up," are you specifying for relationship purposes, or is it a social thing, a health thing? Can you explain further?
So the way that I'm looking at it is, it's like on all fronts. So it's holistic. Even though we can enter those venues, when you don't have anything specific—in other words, some of those bars have a hip-hop night or Latino night or whatever—but why does it have to be like a theme versus a consistent venue that we can frequent? Part of that plays into the social aspect. Are bars the only places that we can convene in that we are totally welcomed or culturally appropriate for our community? For example, I have friends that are comfortable in Hell's Kitchen, and then I have friends that won't ever go to Hell's Kitchen. It's like, how do we find that balance? Then there is a health and wellness aspect. Again, if we don't necessarily feel like we are valued to even be at a bar or be inside of those spaces, then what does that say internally to our community? Again, for the larger gay community, they take that for granted, because it's become the norm. They have their safe spaces. It's like, they are able to come out and socialize, and it's not about sex or anything like that. It's like, they're able to actually have a visible and viable community. For us, often times when we are inside of those spaces we are still the minority, and then we're thinking about how do we connect to everybody else? I think part of it plays into our overall health. We think about how do people think about their overall health, their value or their mental health? I think about the services we have available and the barriers to access them. We know that there is plenty of community-based organizations that are geared towards black, gay men, particularly around HIV prevention, but they also have other services that they don't ever offer black, gay men, for instance nutrition, housing, finance management or fitness. There are so many other services that they are able to provide that they don't provide to our community.
Do you think statistically that perhaps this is because there are less black, gay men in the actual community?
No. I have a background also in research, and part of it is that we are there. How are we being counted? If some of these organizations are targeted towards one certain population, there is always going to be an influx of who shows up to that organization, and who they are able to serve.
Do you think that having more black, gay, queer bars exclusively promotes a type of segregation within the community?
I can definitely understand that point. I think the thing with that is that it's very similar to the Historically Black Colleges and Universities (HBCU) model. Thinking about why did those colleges have to exist? It's like, if there are regular colleges and community colleges, why would we need a black college? We were not welcomed. We weren't allowed in. And we also couldn't see ourselves in those spaces, making it virtually impossible to thrive. If you never see representation of yourself, what impact does that have on you? It's not to say that every day we have to go to this one place. It would be great if there were 40 bars. Give or take, there are like 40 gay bars across the city, encompassing Manhattan and the other four boroughs. There are so many different options where you can go, but to think that you only have two bars—one is in Brooklyn (Langston's) and one is in Harlem (Alibi)—at least if you have more options it creates that opportunity for people to mix and mingle and feel affirmed and safe to step foot into those larger gay spaces. I don't think it's about being exclusionary. Unfortunately it has to exist somewhere, and someone has to start it.
So as a straight, white woman, would I be welcomed at these bars like I am in, say, The Monster?
Yeah, you definitely would be. Andy Cohen has been to the black gay bar in Harlem and has frequented other black, gay parties like Trappy Hour Harlem. Part of it is that I think that when you are already a minority, despite what people might think, there usually is this inclusion of other folks, because you already know what it feels like to be a minority.
That's a good point. I understand your organization is going to have a festival in May. Can we talk about that?
We're planning our first festival. It's called MOBIfest. It is going to happen Thursday, May 17, through Saturday, May 19. It's a citywide festival that celebrates black, queer voices in different industries, like fashion, music, media and the arts. Each day is going to highlight and celebrate those particular industries and our influence on the various cultures. We are teaming up with some amazing black, gay and queer individuals for our community like art curator Jae Joseph, DJs BMajr and Adam R. from Papi Juice, visionary artist LaQuann Dawson, media influencers Julian Walker and Dustin Ross, and our favorite drag queens Harmonica Sunbeam and Brita Filter, to name a few folks involved. Since it's a citywide festival, we want to showcase different areas of the city. Thursday night will be in Manhattan, Friday night will be in Brooklyn and Saturday will be at the Melrose Ballroom in Long Island City, Queens. People can earn a free ticket and learn more at mobi-nyc.com.