DANCER DASHAUN  WESLEY WILL BE APPEARING IN THE NBC, TELEVISION EVENT OF THE YEAR , "THE WIZ LIVE", A LIVE BROADCAST OF THE BROADWAY HIT "THE WIZ", ON DECEMBER 3RD. HE WILL BE IN GOOD COMPANY WITH CAST MATES, QUEEN LATIFAH, MARY J BLIGE, SHANICE WILLIAMS, STEPHANIE MILLS, NEO, AND COMMON, JUST TO MENTION A FEW NAMES YOU MIGHT BE FAMILIAR WITH. 
I CAUGHT UP WITH THE EXCITED DASHAUN FOR SOME INSIDE INFORMATION FOR GET OUT MAGAZINE.
You are going to be in "The Wiz." How exciting!
Yes, I am!
How cool is that? What part will you be playing?
I'll be in the Emerald City.
So tell me, how did you get the role?
Where do I start? I think that they had an idea of what they wanted to do for the whole Emerald City scene. It's going to be a full-on section focusing around voguing. I don't want to tell too much.
Well, don't give it away if you can't.
It's going to be a very beautiful site. I got the call, me and another instructor. I live in California now, and we both got hired to be a part of this. It was kind of exciting after I got the call from my agent.
Is any of it recorded?
Oh, no! This is live.
Live on national TV?
Live! Like, any mess ups will be seen. It is a live production show. So everything is as it is.
You must be so nervous.
Oh, very nervous! You just never know who's watching, what they will say when they see you. So I'm nervous because of how everything is set up, but the production is going to be awesome. It is live, live!
I didn't think they did that anymore.
I think people really don't realize that it's really a live, actual play. So it's going to be a stage play. They think they are going to see "The Wizard of Oz" and its world, although it is a world, but it's still awesome.
What will you be wearing, so I can look for you?
Well, I'm in Emerald City, so you know I'll be green.
What does your part entail?
Well, I will be voguing. Full out voguing. That section is going to be really different, really awesome. That's why I'm really excited, because of voguing. I'll really be showcasing it in a completely different way.
So if you mess up, will we know?
Oh my God, you will know! I'm just so excited to make it happen, but, you know, practice makes perfect.
Are you working on any other upcoming projects at the moment?
Once I finish this I'm going to focus more in Los Angeles on building my dance base. But, I still enjoy traveling, a lot. Literally. The first week of next year I'm going back to Russia. I've been there a few times, and it's pretty awesome. It's so interesting, because what we see on TV is not necessarily what it's like in person. I'm looking forward to going back there.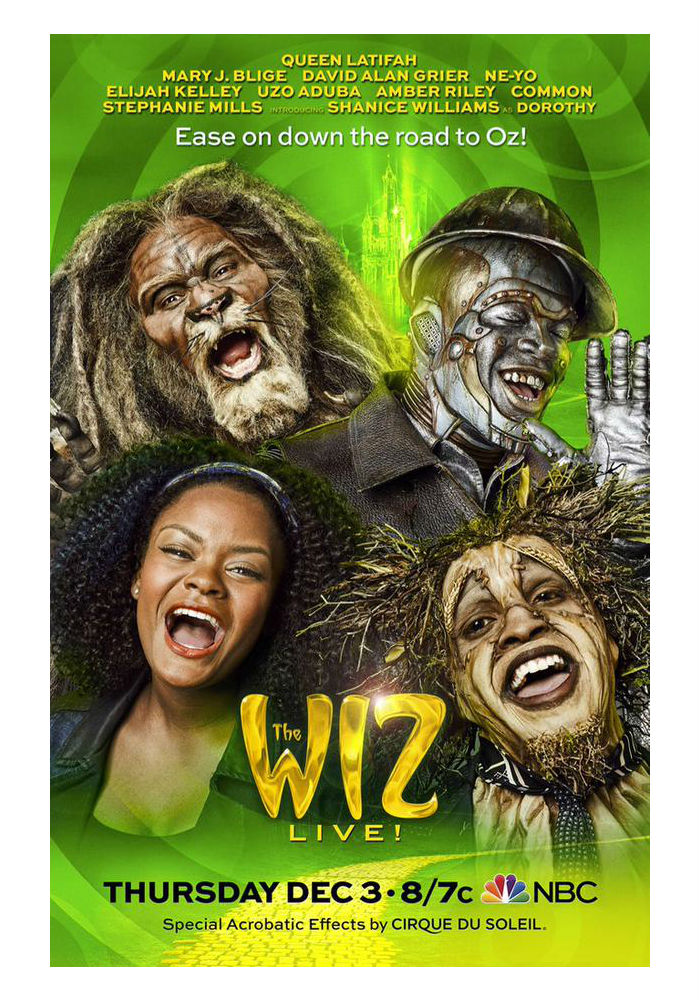 First hand, can you tell me: Is there gay life there?
There is. The thing about Russia is, any propaganda that's going on is, as long as you don't force it down anyone's throat, they are OK about it. If you are visually noticed, and you're just doing too much, they will make a big thing out of it. There is a gay scene out there, but if you go to Red Square and think you're going to see the gays there, that just doesn't happen. I did go to a gay club in Russia one time, which was highly secured. That was a very interesting experience, that it was so highly secured. They look at you from head to toe, and asked you questions before you went in, but it was a good club. I am looking forward to my trip that's coming up though.
Say hello to Sailey for me. He's awesome.
I've been working with him since I'm 19 years old.
How old are you? Like 21?
I'm in my 30s now. I'm OK with it. I never thought 30 would be so beautiful. I love it.
Are you single?
I currently am single. Hey, if you can find someone….a few guys…
I'll put it out there! And good luck to you live!
Thank you!
Well, I will be watching "The Wiz" to make sure you don't mess up.
If I mess up, you hold onto it and call me, and let me know!
WATCH "THE WIZ LIVE," A LIVE BROADCAST OF THE BROADWAY HIT "THE WIZ," ON DECEMBER 3 ON NBC