Once again superstar and icon, Cyndi Lauper will be presenting her "Home For The Holidays" extravaganza, a benefit for the homeless LGBTQ youths. Hosted by Carson Kressley, at The Beacon Theatre in NYC, on December 8th, Cyndi will be doing this for the 8th year in a row on behalf of the "True Colors Fund". This year's guests include: Amanda Palmer, Angie Stone, BeBe Rexha, Dr. Elmo, Bishop Briggs, Natalie Merchant, Regina Spektor, and many others.
I shared questions and answers with Cyndi regarding this year's accomplishments, the progress regarding the LGBTQ youth homelessness, the show itself, and Ms. Lauper's future project….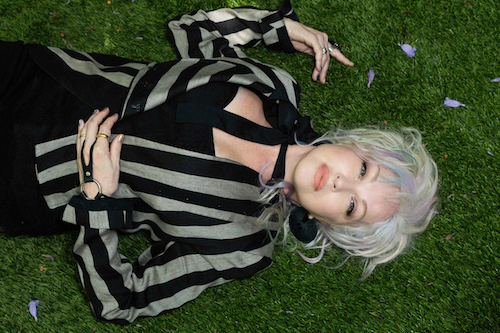 Once again it time for "Home For the Holidays", what accomplishments do you hope to have happen in the coming year with the help of True Colors Fund?
A lot of progress has been made over the past few years to prevent and end LGBTQ youth homelessness, but we still have a ways to go to ensure that no young person is homeless again due to their sexual orientation or gender identity. Next year, the True Colors Fund will be undertaking the biggest expansion of our work to date. We will be increasing the numbers of communities and homelessness service providers we will provide free training and education to to ensure that every young person in need has access to safe, inclusive and welcoming care. We will continue to work in Washington D.C. and in state capitols across the country to push for the necessary funding and policies. And, most importantly, we are going to be collaborating with our incredible group of young leaders who have experienced homelessness to develop and implement the solutions that are needed to finally bring an end to this problem.
What is most exciting to you regarding this year's show at the Beacon?
That the event is next weekend. This marks our 8th year. We are in rehearsals now and show is going to be great again this year. Carson Kressley is our show's host of course. Joing us this year is Bebe Rexha, A$AP Rocky, Amanda Palmer, Angie Stone, Bishop Briggs, Charlie Musselwhite, Gina Yashere, Natalie Merchant, Regina Spektor, Robert Glasper, Sara Ramirez, Dr Elmo, Shea Diamond,The Knocks. Great line up and tickets are still available some come join us! Have a great night and help those in need this holiday season. A win/win.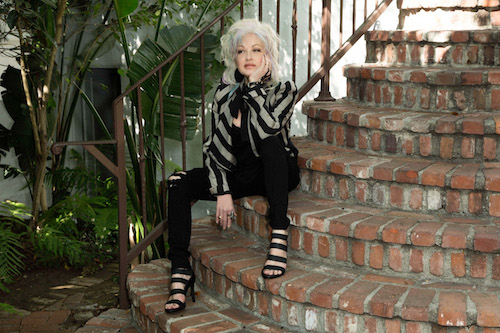 Was there a particular instance that inspired you originally to facilitate "Home For the Holidays" ?
Home for the Holidays was born out of the True Colors Tour, which we did during the summers of 2007 and 2008. We traveled America raising awareness about equality and over $250,000 for LGBTQ organizations. The tour also was the impetus behind starting the True Colors Fund ten years ago. We wanted to bring the energy and impact of the tour into our work to prevent and end LGBTQ youth homelessness, so we started Home for the Holidays to ensure that the organization had the resources it needed to do its vital work. I can't believe this will be our eighth year doing the concert, it is going to be a great way to celebrate the True Colors Fund's 10th anniversary.
Without becoming to political has this past year been harder than most to accomplish your goals?
I think that this past year has been hard for so many people for a number of reasons and politics certainly have played a role. But, at the same time, people are mobilizing and letting their voices be heard louder then they have in a long time. Whether it be #MeToo and Time's Up or ensuring that every young person in our country has a home, people are standing up and say enough is enough. That has inspired me and it has inspired so many others to work together to ensure our country lives up to its founding ideals.
Aside from True Colors and Home For the Holidays", you've had a busy year. Are there any new projects that you care to discuss on the horizon?
Most of 2019 will be dedicated to finishing the songs for Working Girl I am also writing songs for two big animated projects that I can't talk about just yet, I am going to Japan in March for some shows there, so its going to be a busy year.