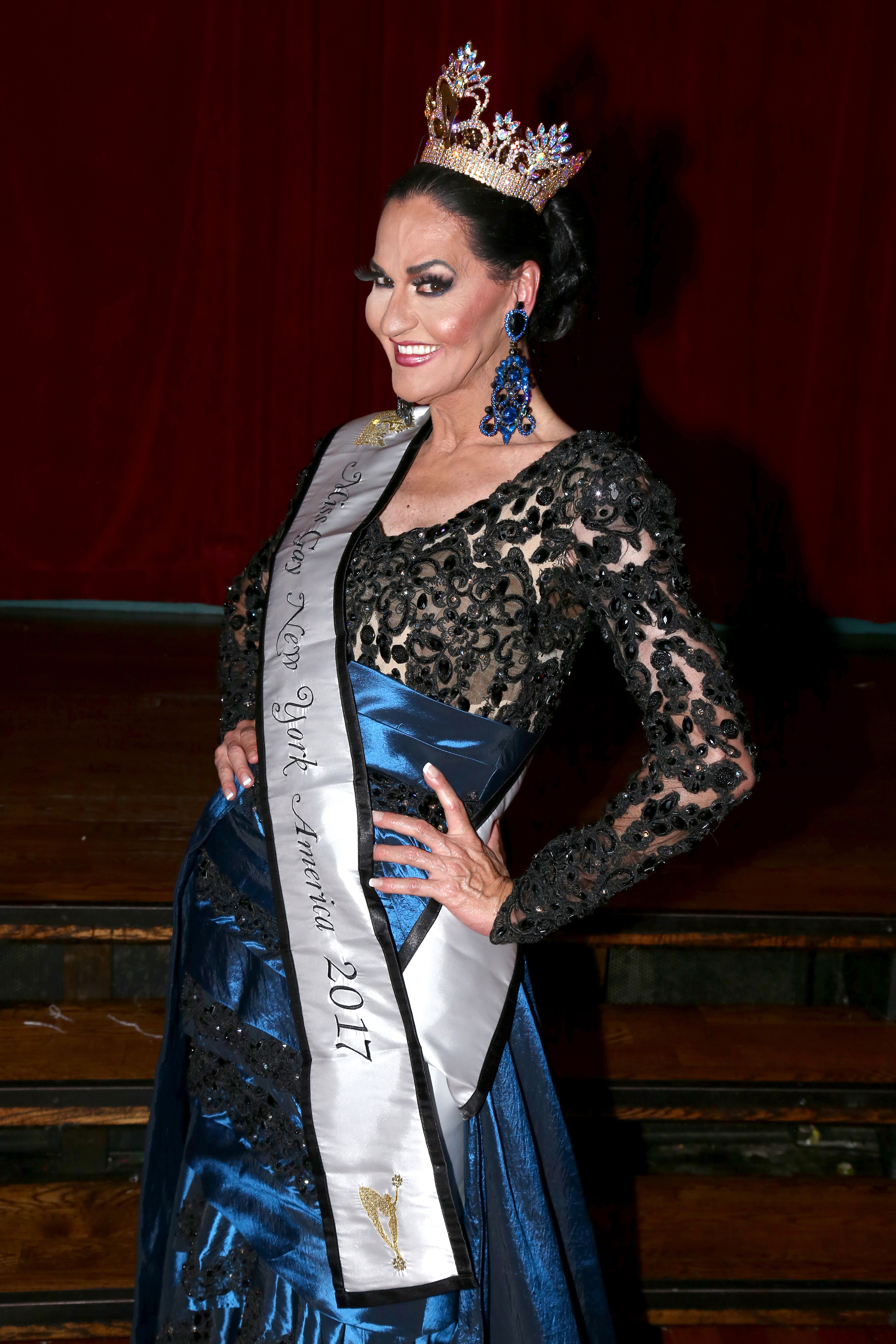 I've never met a drag queen that I didn't like. Sometimes, however, I meet one that I love instantly, as was the case with the Kelly Ray Shelton, the new title holder of the prestigious Miss Gay New York America. The 45-year-old drag pageant was held on July 24 in New York City.
Hailing from North Carolina, Kelli will go on to compete in the 2018 Miss Gay America Pageant, slated to begin in October in New Orleans. Established in 1972, this national pageant for female impersonators follows a similar pattern to the Miss America contest.
I spoke with the beautiful and mesmerizing Kelly Ray Shelton and found her extremely warm and absolutely enchanting.
Congratulations on your victory. How does it feel to be the new Miss Gay New York?
Thank you very much. This one felt particularly good. This will be my eighth attempt at competing for Miss Gay America. A couple of months ago I had decided that this was the prelim I was going to do. Then things with my family and my team didn't go well, and it felt like the easiest thing for me to do and for everybody else would be not to compete. So I decided that I wouldn't compete, that I wouldn't go back this year. But, my heart would just not let it go, and I decided I am going to do it, and I'm just thrilled with this victory for a lot of reasons. I didn't let it go, I didn't give up, and now I have my ticket to go back, hopefully, to win Miss America this year.
Where and when does that take place this year?
It's the first week of October in New Orleans. I've never been to New Orleans, so I'm really looking forward to it. I've gotten first-runner-up two years in a row, and the third year was second-runner-up, so I am just that close! It would be amazing for Thomas in his first year of being promotor of Miss New York America to have a winner. So this could be just a beautiful thing.
How long have you been doing drag?
Oh my goodness. I entered my first contest when I was a freshman in Methodist College in 1980.
Do you have a drag mother?
I'm going to say I do not.
An inspiration?
So many. I grew up here in Durham, so it was the first club that I worked at, and the entertainers there, I kind of felt that they loved me. I would say that most of them were gone now. I haven't really ever been asked that question, to tell the truth. I know a lot of people had drag mothers, and I tell people that back in high school I had my tubes tied, so I'm nobody's drag mother. I kind of regret that now; I'd like to have some children around.
How is it that a girl from North Carolina got to compete in New York?
Miss Gay New York America was a regional. All regionals, the rules are that anyone can compete. In state-held pageants, only New York residents can compete.
What is your forte: Do you lip sync, do you do comedy, how do you entertain?
I would say I think that I'm a high, yellow, black woman. I'm really into soul music, gospel music and black ladies of color that just have powerful voices: Patti LaBelle, Billy Holiday, Gladys Knight, Diana Ross—people say I look like her. I don't know how a 6'1" tall white, skinny man can look like Diana Ross, but I sure can try. I don't really impersonate anybody. I feel like as long as I have done it, my brand is the connection I make with the audience. I feel like Kelly Ray is a character in itself. My name is Kelly Ray Shelton, and as a little boy I dreamed of being on Broadway. My stage name was always going to be Kelly Ray, and to finally get her to New York and entertain is a dream come true.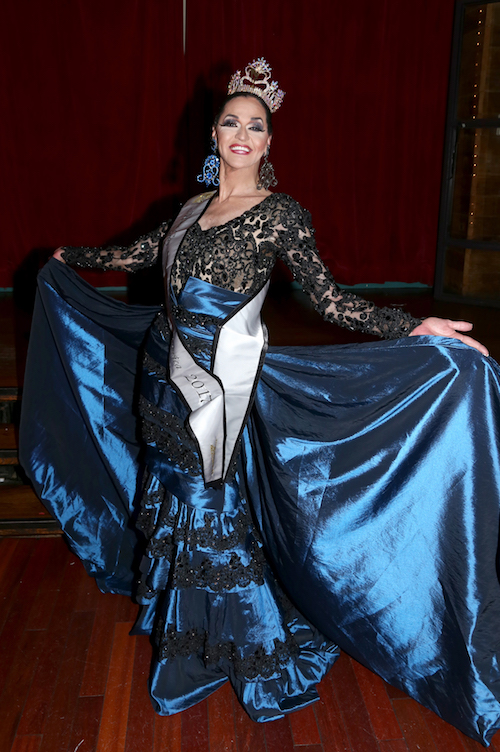 What's the funniest thing that ever happened to you in drag?
I had been working in North Carolina, and I got a job offer to relocate to Atlanta from Rachel Wells, who was a former Miss Gay America. It was just an opportunity that not everybody got. I felt it was time that I travel to see where this career was going to take me. I finally got there, and here I was working with all of these legends: Amber Richards, Bertha Butts, Charles Brown, Lisa Tiegs. Lisa and I became really good friends. We did a duet. She played Patti LaBelle, and I did a white girl, a Cyndi Lauper song called "Time After Time." It was a lovely, lovely, lovely performance. We were wearing slacks. We started out sitting on the steps. Then we'd stand up and move around. Well, unbeknownst to me, right before, the button on my pants had fallen off. And I'm just up there singing it, nailing it, my favorite part, and my britches were down to my ankles. Everybody knows but me. Everyone was laughing, Lisa was laughing, the crowd was laughing, and then I looked down. You just got to laugh about it. You can't get upset about it. I had a black panty on; otherwise, I don't know what I would have looked like.
That's really funny! Do you have a local bar that you work at?
I do not. I work in local bars across the state. I am the current reigning Miss Legends, and I am getting ready to give that up the weekend of my birthday, the first weekend of November. The bar that I would call my home closed down years ago. That was The Power Company here in Durham. That would be my house bar.
Well, on behalf of Get Out! Magazine, I wish you all the luck in the world at Miss Gay America.