One of a few recent transplants from Boston drag, the queen known as Civilization has already made her mark in NYC…and has her first GLAM nomination to boot! [Cover photo: Eric Magnussen]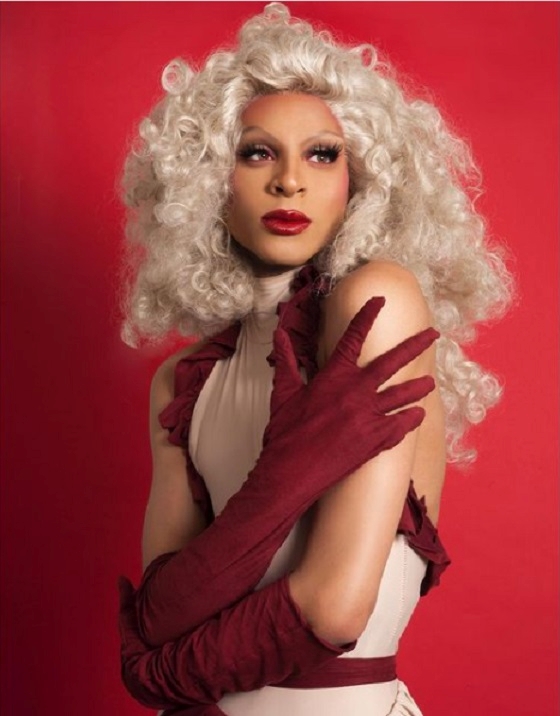 Interview >>>
Thotyssey: Hello, Civilization. Happy holiday season! Are you watching stupid Christmas things on TV every day or is that not your thing?
Civilization: 'Ello! I'm actually not much of a holiday special watcher, but I have been finishing up the winter anime season.
So, you were originally known as a Massachusetts queen. Is that where you're from?
I am actually a military brat! Growing up, I moved around a ton. I started drag in upstate New York (the Poughkeepsie area) when I was in college and moved to Boston after I graduated for three years. But I'd definitely say that when I moved to Massachusetts was when I started to take drag more seriously.
And what's the story behind your name?
My government name is Mayan, like the civilization. Growing up, people would never pronounce my name right when I introduced myself to them, so I always introduced myself saying, "Hi, my name is Mayan, like the civilization."
As a queen who first started performing in Boston, how has the transition to NYC drag been so far for you?
Honestly, it's been great. I truly feel like I can finally express myself fully how I want to, without having to worry about whether the audience will "get it." I honestly couldn't even have imagined the amount of support I get here and how much people really seem to appreciate and value my type of drag. But mostly, it just feels good to be surrounded by so many POC performers that come from the same shared experiences as me.
You're actually part of the recurring cast of Devo Monique's Wednesday night show at Metropolitan in Brooklyn, "Dream Queen!" Tell us what your time with that show has been like.
It's been really cool! I started working the door as a fill-in one week during the summer, and Devo kept me on as the resident door goddess. It's the first weekly gig I've ever had, and it has taught me so much about constancy. I knew Devo for years before I even moved to New York, and it's been so fulfilling to do this show with my sister after talking for so long of what it would be like if I moved here and we could actually do drag together. I also have loved getting to know the staff and the regulars that come in.
You often do the door there as well as numbers, and now you've been nominated for "Best Door Queen" in the GLAMs. Congratulations!
Honestly, I didn't even expect it. I had no clue anyone was even nominating me…but I'm honored.
Last question: Even though you're not so festive this time of year, what do you want from Santa?
The dick down of my LIFE! #bottomrights
Tie a bow on it, Santa! Thanks, Civilization!