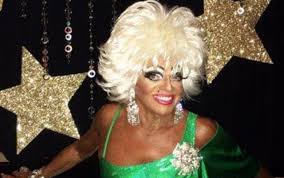 Branded by her "Q-Tip" hair, short, provocative dresses, huge, decadent drag jewels, giant lashes framing her soulful eyes, and heels bigger than most men's dicks, China isDrag Royalty, an iconic legend at age 87. Although warm and caring she's on top of her game when it comes to Drag banter and sarcastic rivalry.

While in the midst of a drag cornucopia, and a frenzied gathering of China's friends and colleagues, she suddenly took a swig of her drink, looked up with distain, and said, "who are these people?" Colin laughed as he knew she knew all of those people, and she knew them well..

One of the very first residents of the barrier islands known as "Cherry Grove" and "Fire Island Pines", China sat on my couch and reminisced about the early days of the self-contained sanctuary, seducing the gay community with its flamboyant confidence and salacious effervesce.
How did you arrive on the Island?
Water Taxi, the old water taxi. We had no ferries then. It was an old, old water taxi and you'd get drenched. Then when you got here there was no electricity.
So what happened?
You'd jump in bed. It was 1955. There was one hotel and of course you weren't allowed to dance in those days. You could line dance but you had to have one female.
Was that by law?
Yes.
Tell me your reaction the very first time you came to the Island?
I just couldn't believe it. I just fell in love. I was working for a man at a decorative fabric house. He had a house here in Cherry Grove on Main and Lewis Walk. He invited me out. I didn't do Drag then. I didn't do Drag until the 80's. At the same time Rose Levine was working in the same business as I was. She was invited here the same time that I was. She insisted that we lived together. I said "no, we just happened to be house guests in this same house at the same time. She doesn't want to believe it. But it was amazing. If you could imagine, there was nothing here. We used a kerosene box and candles. You had to be careful…very careful. The last person to come in had to make sure all the candles were out. You had to pump the pump every time you went past it so that you could take a shower and use the John.
Were there parties?
Oh, there were big parties. The bar was opened until two am and after that you went from one house to another. They were great, they were all guys. Everybody had a house party. Then there were Balls. The biggest one I ever went to was called "A Mid-summer Night's Dream". We went to the party on a raft. It was so windy that night that we all had to guide the raft with poles to arrive at this big party.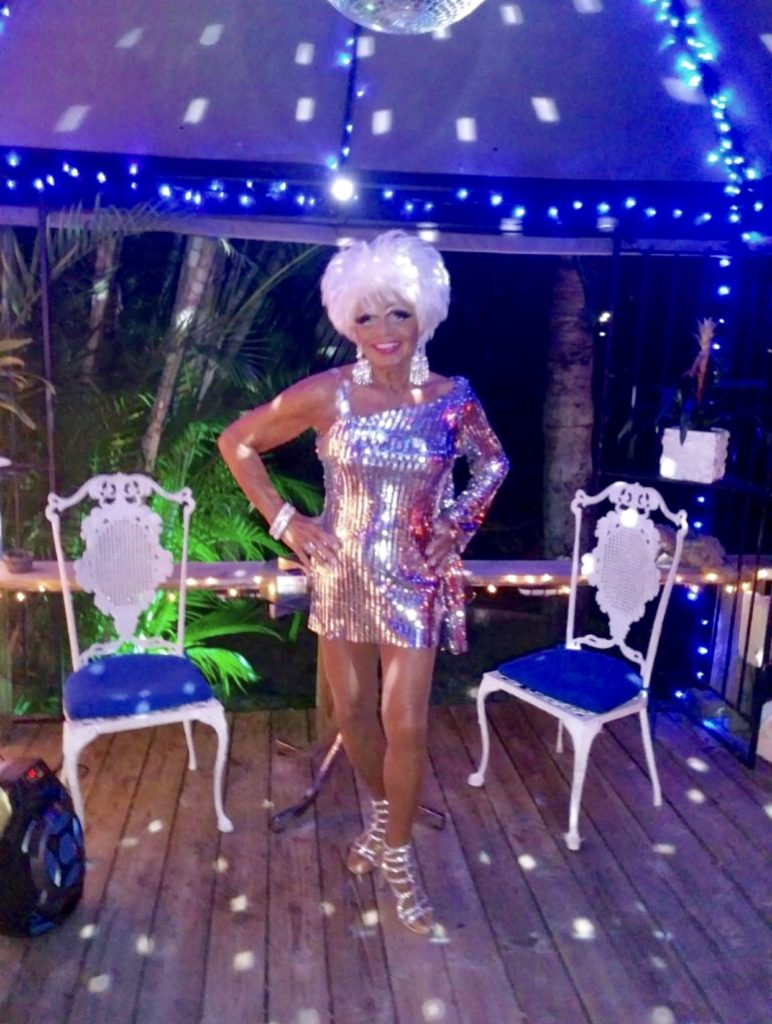 Did police come and raid the Island?
Well they use to raid the meat rack. The meat rack then was where the Sand Castle is, on the beach. Maryland Walk was the last Walk. It's still a paradise, but then it was even more so, because it was so primitive.
When did the celebrities come and start to hide on the Island?
Well they use to come to The Pines. Before the Pavillon it was called The Sandpiper. They had dancing there. So we use to go to the Sandpiper just to dance, I lived on the Pines for seven years and I live next to Claudette Colbert. It was a lot of fun. There was no Cherry's. It didn't exist. There were all houses and boat slips. There was no LIE, you had to take Sunrise all the way in.
Who was the first Moss Fire Island?
It was a straight guy. His name was Mattie.
No way!
Yeah, and Charity was the second, and Rita George was the third. They use to have it at The Ice Palace of course, but it was small. I didn't even remember Charity, maybe I missed that one…When Cherry's started I was there.
Where you ever Miss Fire Island?
I was Mrs. Fire Island. My last title was Miss Ice Palace, that was three years ago and the year before that they gave me Miss Fire Island Ameritas. Miss Fire Island forever.