After riding on the TD Bank float in the New York Pride Parade for the last five years, iconic super-queen China was recently honored at an opulent celebration in Manhattan, just in time for this year's Pride. No one is more deserving than China, as she has devoted most of her life to drag, The Imperial Court of New York, charitable events, Fire Island appearances and almost every event she's been asked to do.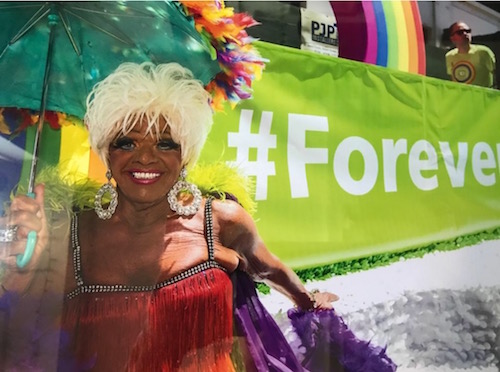 Not many people haven't heard the name China, as she's appeared on "Sex in the City," has been included in several documentaries, owns countless titles and judges nearly ever pageant known to man. She is a stable and countless force in New York City's nightlife.
After being collected by Jason Dull, a member of The Imperial Court of New York, who started her TD Bank career, she was whisked to TD Bank where the party took place. She was presented with a huge picture of herself made up of all the signatures of worldwide of members and patrons of the band, including Z-100's Elvis Duran.
I've known China for many years, and consider her one of my closest and dearest friends.
The party in your honor was beyond fabulous.
It was so amazing. I'll never get over it. I had no idea they had anything like that planned. It was just unbelievable. They had this photograph of me from last year on the float. They blew it up and framed it for me. Then the same photograph was used, which hundreds of people all over the world signed, forming that picture of me. It's going to be on the float in the parade and is 18 feet wide. There were pictures and interviews going on all afternoon. Then they had a champagne reception, then food and everything else. I had no idea that TD Bank was so involved in the gay community.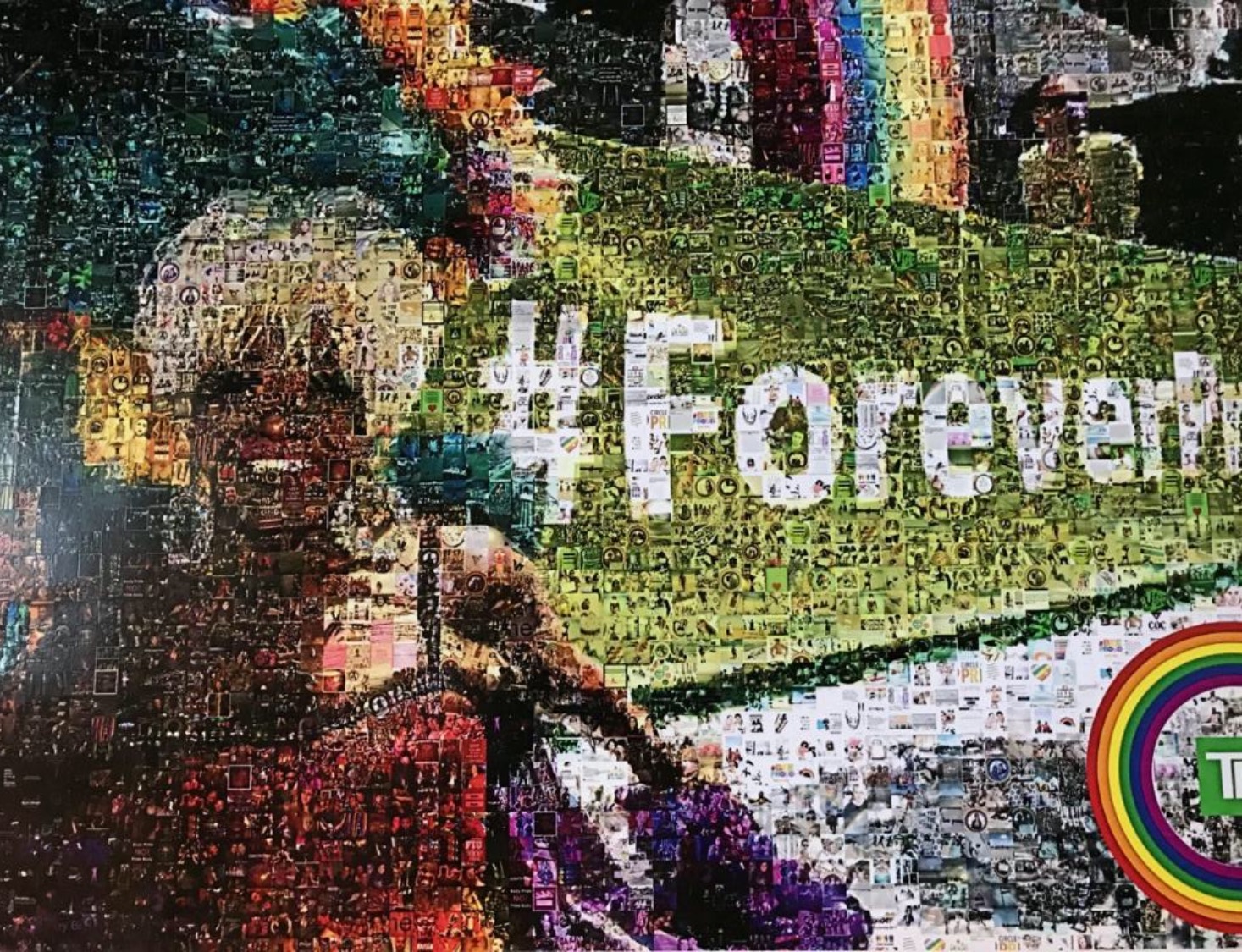 Yes, I've heard that.
I didn't know it. I thought they had the float and that was the end of it until next year. Jason is the one who found me and put me on the float originally, five years ago. All of this was going on year after year after year. Practically all of TD Bank is gay. I had no idea. I know they had a big thing in Miami last year. Johnny Poole, Alex Carr and Elvis Duran all signed the picture. As far as I'm concerned, it's all because of Jason Dull. His court name is Ritz Cracker.
Where are you going to put the picture?
It's huge. I don't know where I'm going to put it, but that's beside the point. I'm going to figure that out later. I think the interview of my whole life history is going to be on YouTube.
Watch for China on the TD Bank float on June 25 in the parade. Although she's tiny, she's got a personality larger than life!