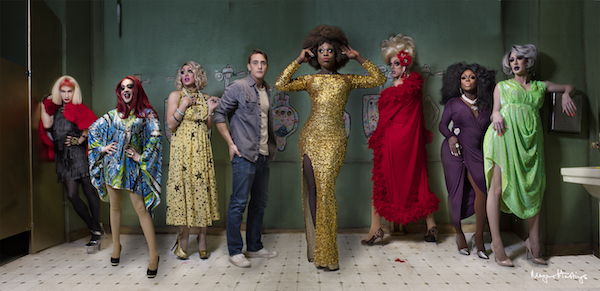 What promises to be a hysterical drag fantasy film, "Cherry Pop," will premiere in New York City on June 19 for Pride. "Cherry Pop" stars some of the grandest names in drag, including Bob the Drag Queen, winner of season 8 of "RuPaul's Drag Race"; Detox; and Latrice Royale. The film is all due to the vision of creator, producer, director Assaad Yacoub, an innocent, unsuspecting, dragless youth from Dubai.
Get Out! caught up with the very talented filmmaker and had a conversation about the film, his inspiration and everything that could go wrong when filming a drag movie. He related the stories of how he was forced to sneak into the bars using someone else's ID so that he could beg the queens to appear in his films.
At age 26, Yacoub has already accomplished much, including making Bob the Drag Queen's video, "Purse First," and several other short films, commercials and videos. Soft spoken and with an original sense of humor, Yacoub answered questions with a refreshing spirit.
You come highly recommended by Bob the Drag Queen.
Thank you so much. I love Bob. I've worked with him for about six years now. Bob is amazing.
So tell me about "Cherry Pop." How did it originate?
"Cherry Pop" started four years ago. It was a short film and a thesis for my undergrad. Then we did the festival circuit with it, and it did really well, so then I decided to make it into a feature. Bob was with me from the time it started as a short film, and she came on with me for the feature as well. November will be two years now that we shot it. We just got distribution for it with Wolfe.
What inspired the theme?
What happened was I moved from Dubai to New York when I was 20. I never knew what a drag queen was. In Dubai there is nothing like that. It's illegal there. There are no gay bars, nothing like that there. So I had never seen that before. A friend of mine took me to a drag show, and I said, "OMG, what is this?" I had my thesis coming up, and I thought, "What can I do different and interesting, something that I'd be interested in making?" I have a writer that I work with and decided to make a drag film. Together we came up with "Cherry Pop."
I use to own a drag bar on Long Island, so I'm looking forward to seeing this movie.
So then you know the stress of working with the drag queens?
I do!
Only a few people know it. Their schedules…I always planned that everything would be an hour to an hour and a half later. You just have to know that. When you're working with drag queens, you're working with 50 different personalities at the same time. You just have to be prepared for that. I had to learn that real quick!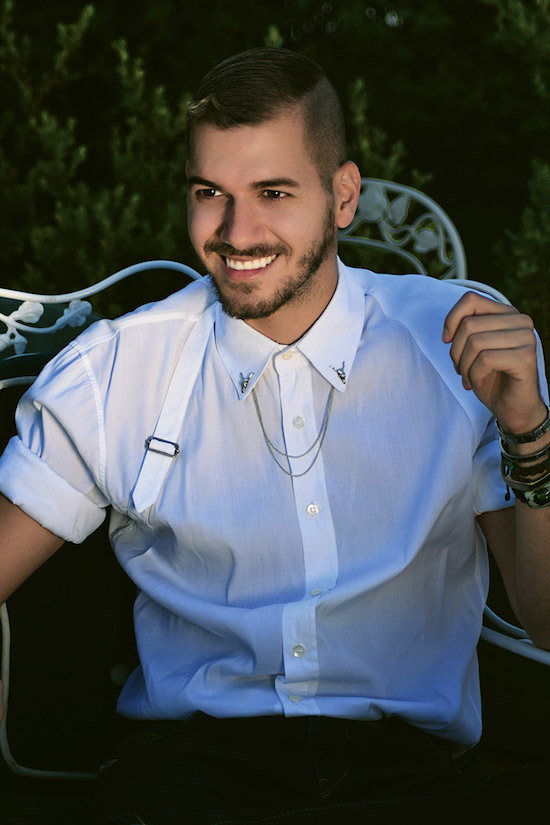 Yes, they work on drag time. What was the most difficult situation that you encountered doing the movie?
The most difficult was scheduling all the girls to be just available for three weeks in a row. That was literally hell! Literally, the schedule changed every day. Normally you plan it, you get a good schedule. For example, Detox could come one day and say, "Oh, I booked a gig on the 19th, I'm not going to be available anymore." I said, "Oh, you can't do that, we're shooting on the 19th." I'd have to tell them that they weren't in that scene anymore, and we'd give Bob the lines that Detox was supposed to say. We just had to roll with it. It was fun, but that, I think, that was the hardest.
I've interviewed many queens, and I've got to say, Bob is always on time.
I love Bob. She always pushes me in the right direction. No matter how famous she got, she still stays humble. I think that's the best thing about Bob. I've known him before "Drag race" and after "Drag Race," and he's still the same. He answers me back no matter where he is in the world.
Have you ever been to Fire Island? There are many queens there.
Yes, I have. I was in New York from the time I was 20 until I was 22. That's where I met Bob. Once I went for a week, and it was so much fun. I stayed on the Cherry side though. I know a lot of the queens there. I'd love to go back. I'm coming to New York for the screening of the movie.
For tickets: www.cherrypopfilm.com
So are you currently working on any new projects?
Yes, the writer and I that worked on "Cherry Pop" are writing a TV show. We have the pilot ready, so we are trying to sell it. I have a few music videos and commercials coming up. Nothing too crazy.
Assaad, exactly what is it that you do? In other words, what would you consider your work-related title to be?
I don't write; I'm a horrible writer. Actually, everything I've done I've directed and produced. I do not like producing. I've always had to do it, but after "Cherry Pop," I never want to produce again. I really enjoy directing, and I love working with actors. I hate being the producer, because you are always the bad guy. You have all the problems, and then everyone hates you. I always get sucked into doing it though. I did a video for the season 9 girls, and I got sucked into it again. That's mainly what I do. I was in school for the past six years of my life, and I'm really happy to be done with my masters. I've always been in school as long as I've lived in America, so I'm really excited to be done with that.
What did you actually go to school for?
I went to school for filmmaking.
The first thing that Bob said to me was that you were so young and sweet that she couldn't say no to you when you used to visit the bars and beg the queens to be in your movie.
That is exactly what I did. The thing is, I was illegally entering the bar, because I was 20. I used some other person's ID. When I approached Bob, she probably thought, "Who's this kid in the bar?" I didn't know what to do. I was underage, and I'd beg them all to be in my movie, one by one. Bob always likes to tell that story. I was determined. I was going to get them to be in my movie whether they liked it or not!