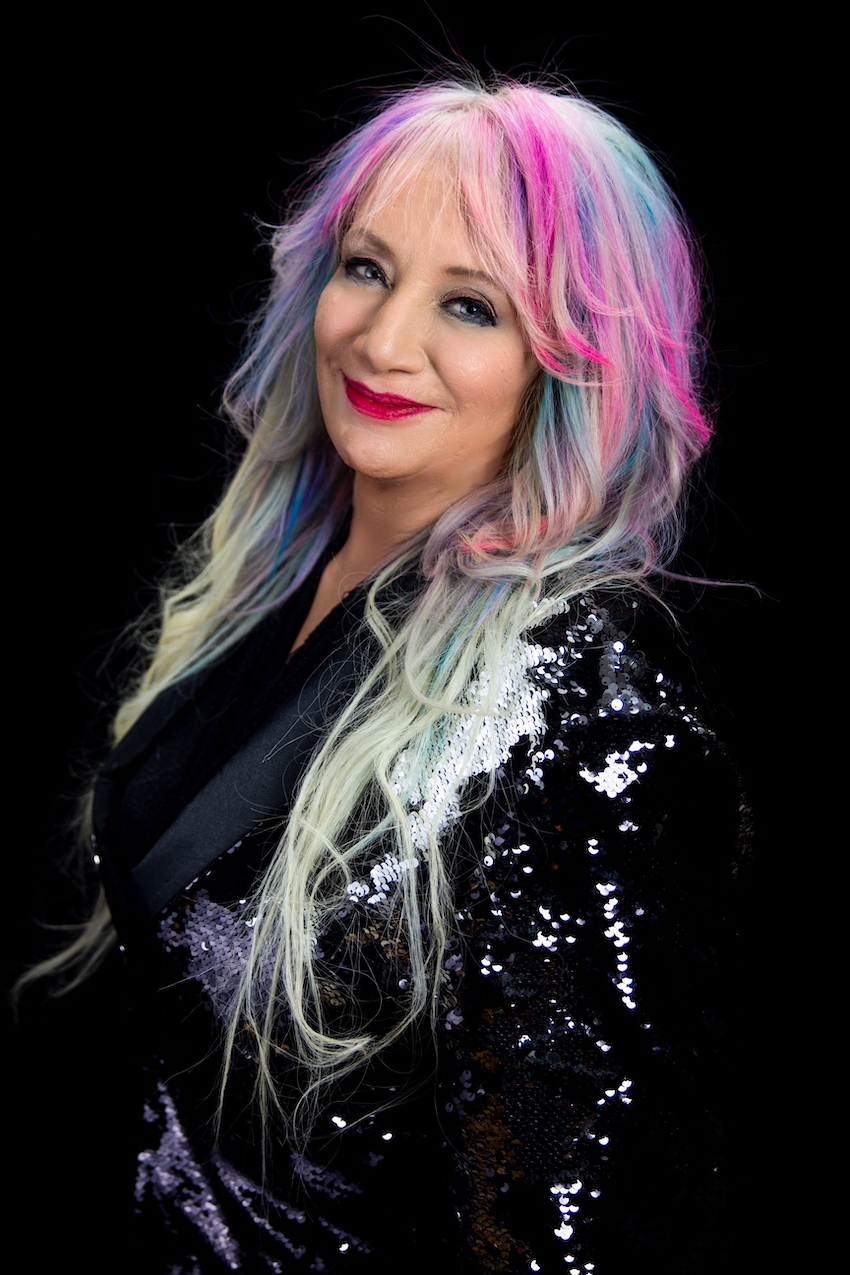 > By Nathan James
If you're a habitué of the nightclub scene in and around New York City, you've probably rubbed elbows with Eileen Shapiro, the doyenne of nightlife reporting in the Big Apple. Eileen has covered her starlit beat for decades, interviewing luminaries from every corner of the entertainment industry while becoming a rock star among celebrity journalists along the way. Her work as a publicist with World Star PR, a top media-relations group, has further enhanced her bona fides.
Eileen's knowledge of pop culture and the glitterati is encyclopedic, and her engaging prose has earned her a byline in over 40 entertainment, music, and LGBTQ+ magazines and websites spanning the globe (including Get Out). Her ongoing support of LGBTQ+ artists and causes is also well-known, far beyond the five boroughs. Over the epic course of all that reportage and publicizing, Eileen has accumulated plenty of fascinating tales about her experiences with the famous and infamous, the outgoing and the outrageous, ranging from iconic R&B/pop diva Diana Ross to the one and only Adam Ant.
As the title of Eileen's new book, Waiting For Adam: Interviews And Obsessions, suggests, it's a compendium of her talks with and observations about the notables she's met and written of throughout her distinguished career. The tome is not her first literary work, as Eileen's bibliography began in 1977 with The Star Trek Medical Reference Manual, which is still a sci-fi fan classic today. Get Out! had the opportunity to speak with Eileen about her work, the book, and how her journey through the nightlife world got started. The interview is slightly edited for clarity.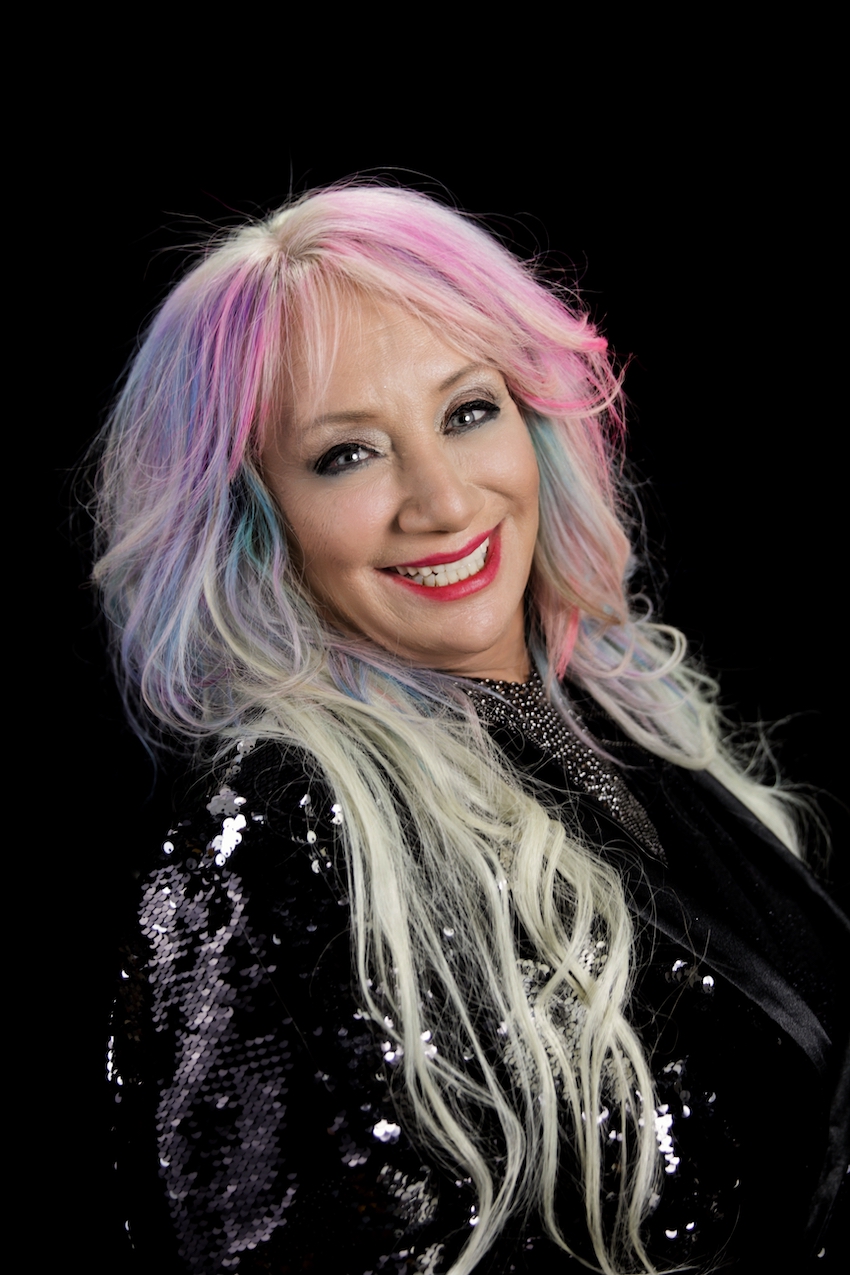 INTERVIEW
GET OUT!: What inspired you to write Waiting For Adam?
Eileen: Originally, the idea came from Adam (Ant)'s publicist, who suggested it almost as a joke. Although things didn't end well between us, she was still the one responsible for me procuring the interview. In addition to Adam–whom I pursued an interview with and became credible enough to be considered–I was very fortunate to meet some of the most amazing celebrities through Get Out Magazine (as everyone wants to have an LGBTQ fan base)! I felt that these superstars gave me their time and deserved to have further mention. I also thought that people might like to have an entrance into fandom all in one place.
GO: Which celebrity was the most memorable?
Eileen: Well, of course, Adam. I have incredible memories of nearly all my interviewees. Those that stand out right away are Brooke Shields, Rick Springfield, Cyndi Lauper, Billy Porter, Emma Stone, Dionne Warwick, CeCe Peniston, Michael Musto, and OMG….don't get me started, we will both be here all day!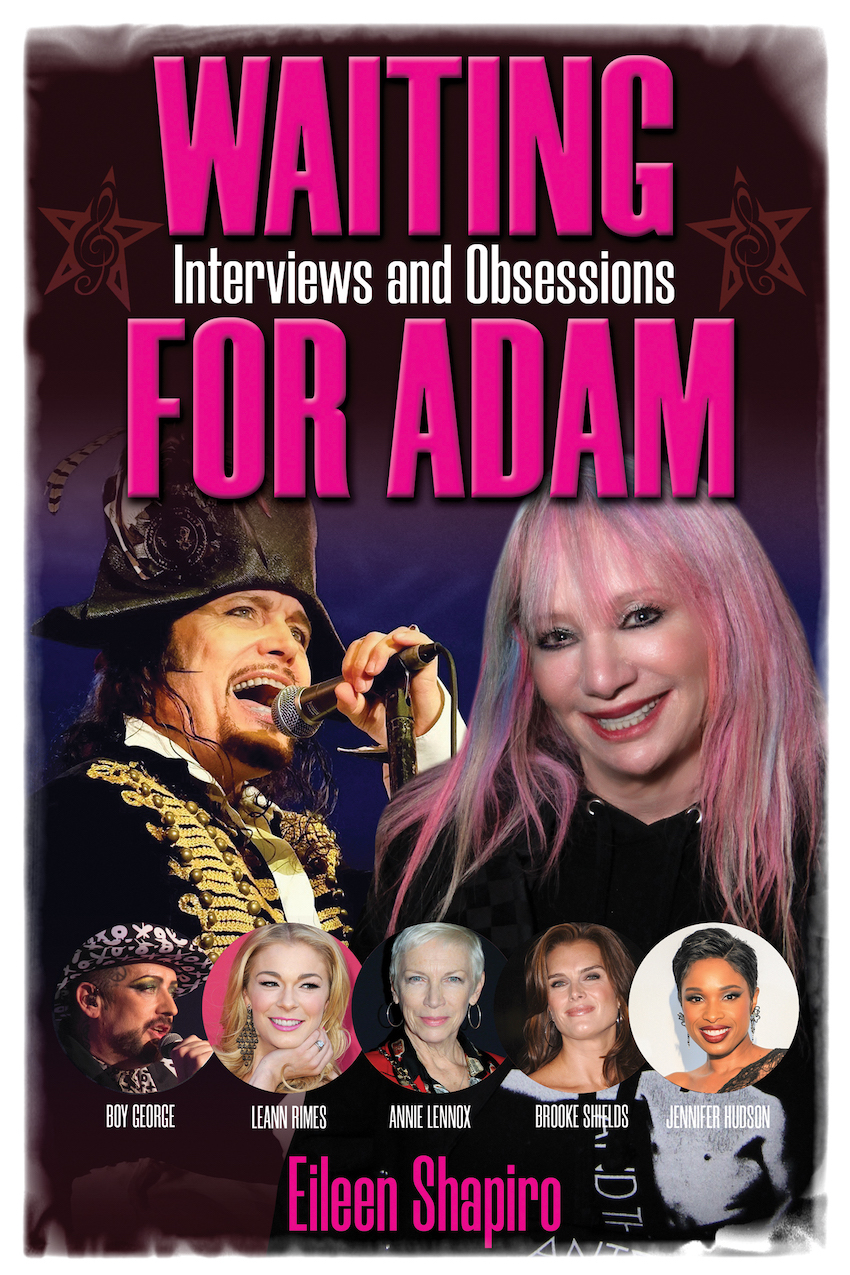 GO: Tell us how you became a celebrity journalist.
Eileen: When I was in LIU studying nursing, I became involved in writing for various Star Trek publications. My first interview was with Leonard Nimoy, Mr. Spock. However, years later, after three kids and a couple of husbands, Colin Hogan and I managed to somehow buy an LGBTQ bar on Long Island. The publisher from Get Out, Mike Todd, came in one day asking us to buy an ad. Instead, I offered to write an interview with Amanda Lepore. After that, I did some interviews with RuPaul Drag Race guests that I had at my bar. About a year later, I started writing for HuffPost and Louder Than War. The rest is history, some still unwritten, as I continue to write conversations with the coolest superstars on the planet.
GO: What has your experience with Adam Ant been like?
Eileen: I actually met Adam several times in England before I interviewed him. I was even hugged by him. It's always surreal to meet your idol! Adam is a very kind and gentle man. He's an awesome storyteller and most definitely the most creative person I've ever met. To date he is still one of the best, most intelligent interviews I've ever penned. It's exhilarating when you actually get to meet your idol and he is actually a fabulous human.
GO: Does anyone spill some real tea in Waiting For Adam?
Eileen: Oh yes….love this question! It includes anecdotes and tales never divulged and features some secrets from some very cool people. So watch out, Billy Hess, and all of you queens….many of you are included!
GO: Do you have any artistic influences?
Eileen: I do. My literary gurus are Michael Musto and Howard Bloom. Musically, of course, Adam, but also Billy Idol and Scott Page from Pink Floyd, Toto and Supertramp. My favorite photographer is Billy Hess, who taught me things you can't even imagine. I love creative people and I'm blessed to be surrounded by them. I live in the best possible world. My biggest artistic inspiration comes from my soulmate Colin Hogan and my business partner Jimmy Star.
GO: Tell us about the "Obsessions" part of your book's title.
Eileen: I love obsessions. When passion meets inspiration, an obsession is born. There are secret obsessions all throughout the book, and a lot of them aren't mine.
GO: How many notables appear in Waiting For Adam?
Eileen: I haven't counted, but they include those I've mentioned above, plus artists including Diana Ross, Fred Schneider from the B-52's, Mary Wilson, the ladies from Absolutely Fabulous, Joe Alwyn, Lizzo, Bianca Del Rio, Michelle Visage, Rosie O'Donnell, Jordan Leslie, Ross Mathews, Melissa Etheridge, and so many more.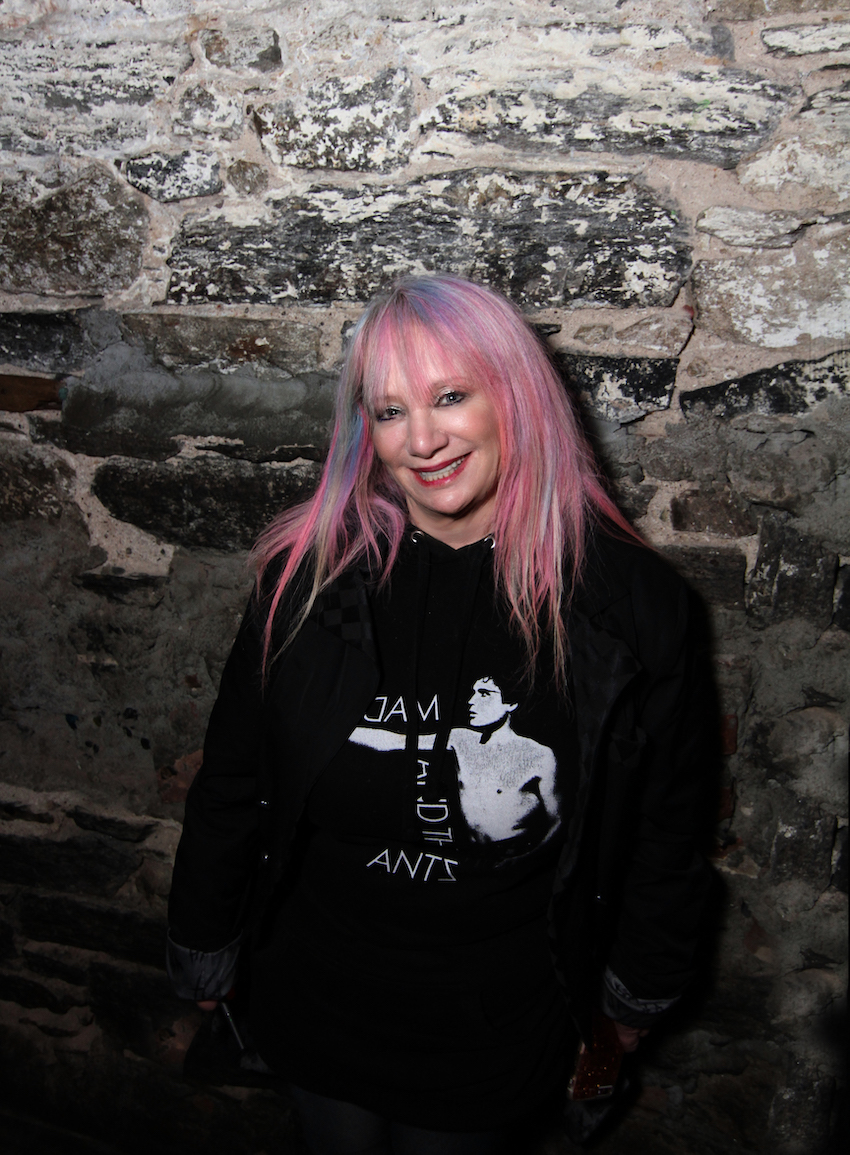 GO: When will the book come out, and where can we find it?
Eileen: The U.S. release date is July 23rd, 2020. It's now available for pre-sale on Amazon and distributed everywhere. There is a British pre- sale link, The link is www.waterstones.com/ book/waiting-for-adam/eileen- shapiro/9781912587322.
GO: Where can people follow you on social media?
Eileen: It's best to find me at www.eileenshapiro.rocks. I'm on Facebook as Eileen Shapiro, and on IG and Twitter as eileenshapiro3 I'm also on Tik Tok as eileenshapiro3.