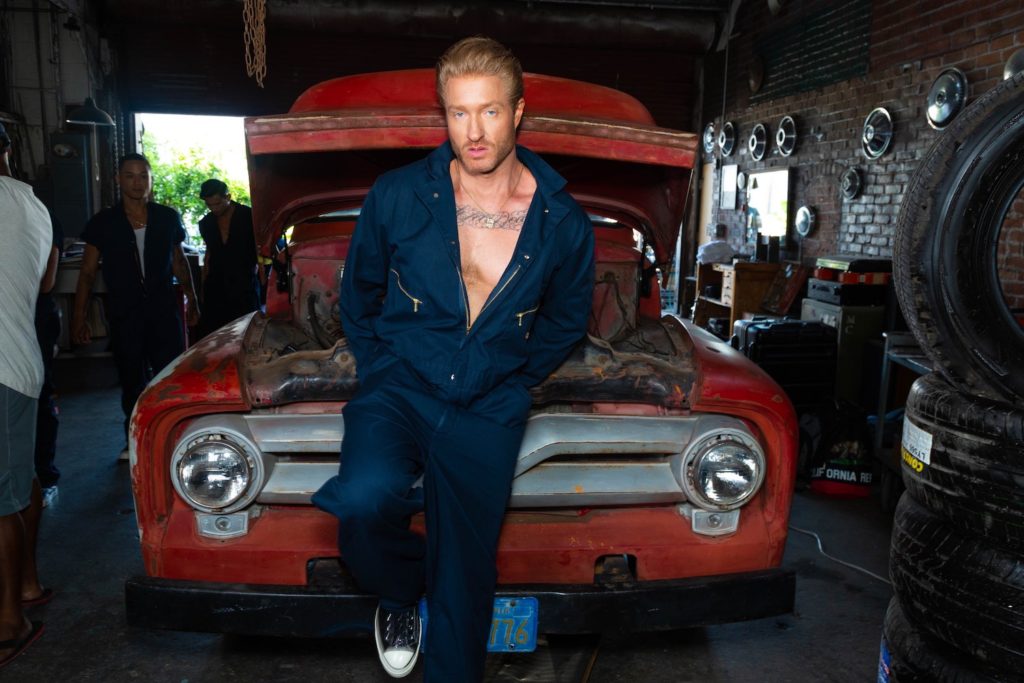 "Like every kid in the 80s, I watched Grease 100 times," he laughs, explaining the theme of the music video for his new hip hop jam, "I Love You"". He says he drew inspiration from the fifties nostalgia craze of the 1980s when music videos like Billy Joel's "Uptown Girl" and Madonna's "True Blue" brought back the poodle skirt and greased biker look.
"I Love You" is a complete 180 from Cazwell's last two singles, "Hella Horny," the 90s house jam and "Weirdo," the early 2000s hip-hop track. He proudly calls his latest "cheesy, corny and incredibly catchy, like a Bruno Mars song."
"My musical taste is kinda schizophrenic," he continues. "I would like to try being consistent with my sound but I don't even know if that's possible."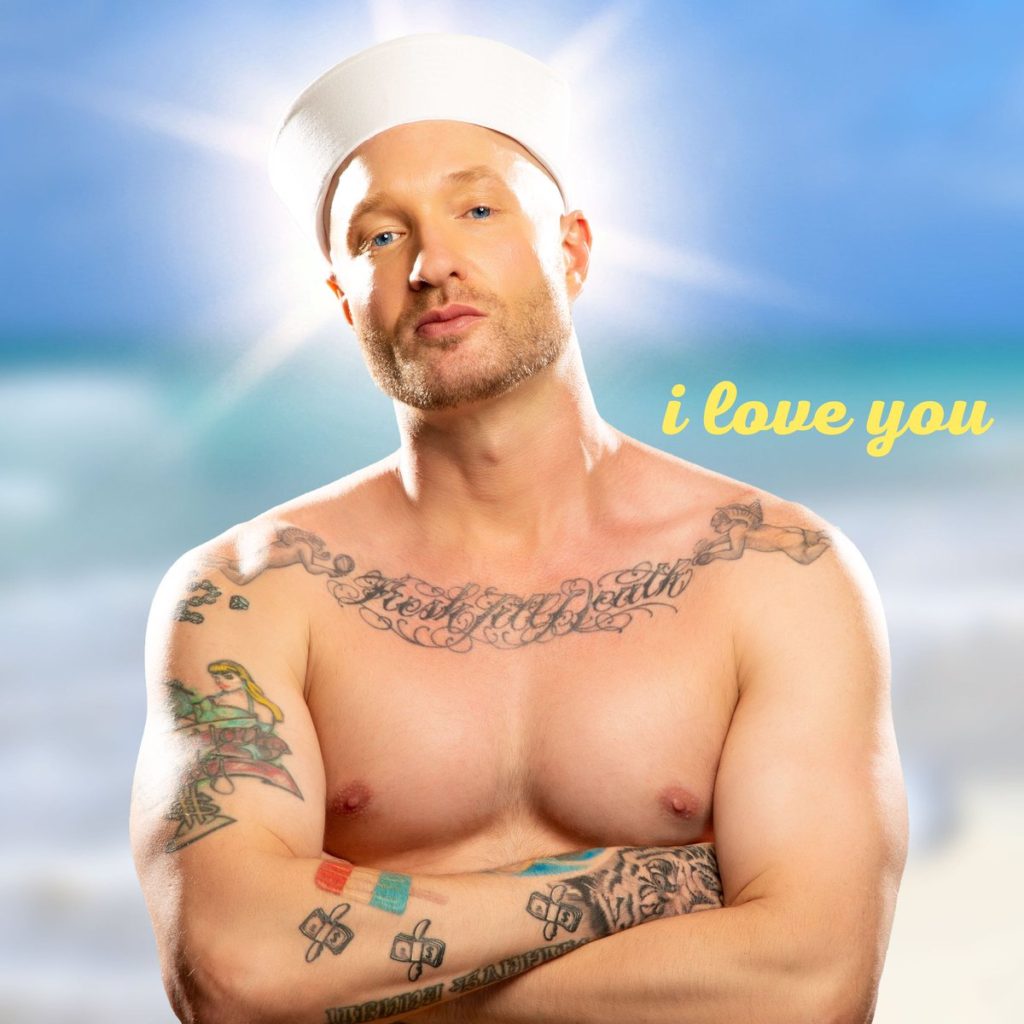 The song features Bridget Barkan, formerly with Scissor Sisters, singing a sample of the "Ooh Boy, I Love You So" melody from the Rose Royce classic. It also re-unites Cazwell with Chris Bracco, his collaborator on gay faves "Ice Cream Truck" and "Loose Wrists."
Now living in Los Angeles, Cazwell launched his music career here in New York. He has over 10 million YouTube / VEVO views and has amassed over 1 million digital streams and downloads with a steady flow of danceable hip hop and club tracks that impressively showcase his hypomanic take on pop culture. Hits include "Ice Cream Truck," "I Seen Beyoncé At Burger King," "¡Spicy!," "Cakes" and "Rice & Beans." His last EP, "Hard 2 B Fresh," rose to the top 5 on the iTunes album chart.
Cazwell's "I Love You" is available on iTunes, Spotify, and all major digital retailers via SNOWCONE NYC. Visit his website and follow him on Twitter.