Show-Stopping Sensation of ABC's 'American Housewife'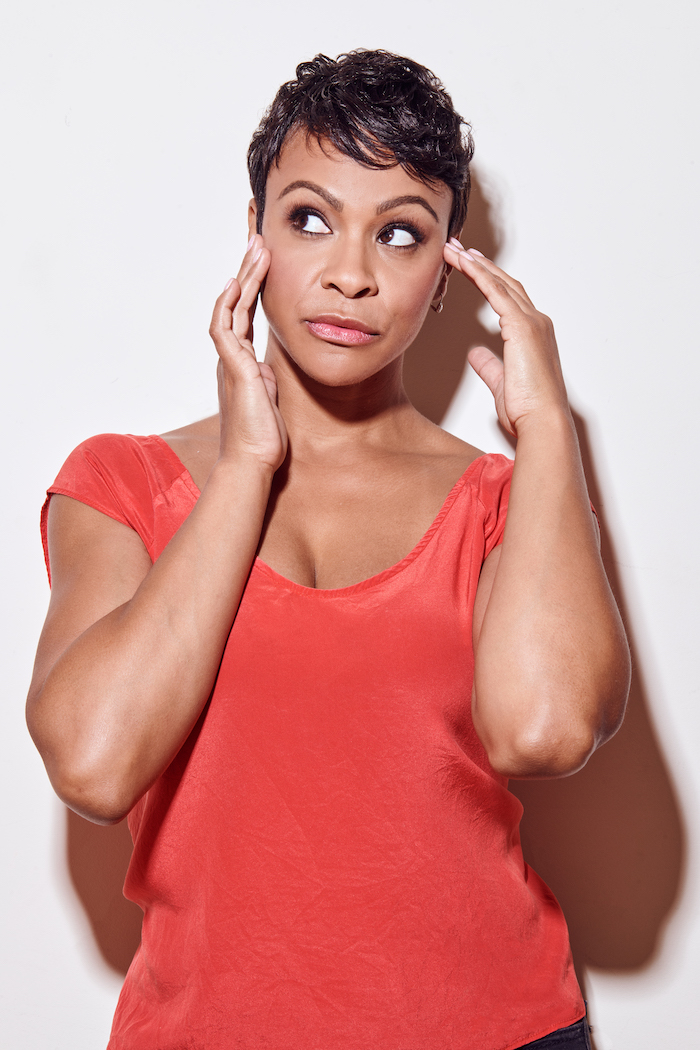 Talented actress, singer and Broadway superstar Carly Hughes has made an endearing splash into the world of television with ABC's out-of-the-box sitcom "American Housewife." As Angela, she portrays a black, lesbian attorney living in an opulent, white, extravagant neighborhood.
Having received the Princess Grace Award for Acting and Excellence in the Arts, Hughes received a B.F.A. in musical theater and moved to New York to pursue a career. After appearing on Broadway nine times in outstanding theater productions including Chicago, Pippin and Beautiful: The Carole King Musical, she auditioned for "American Housewife" and quickly secured the role.
A positive, effervescent and beautiful person, I spoke with Hughes about her smooth transition from the theater cosmos to the macrocosm of television.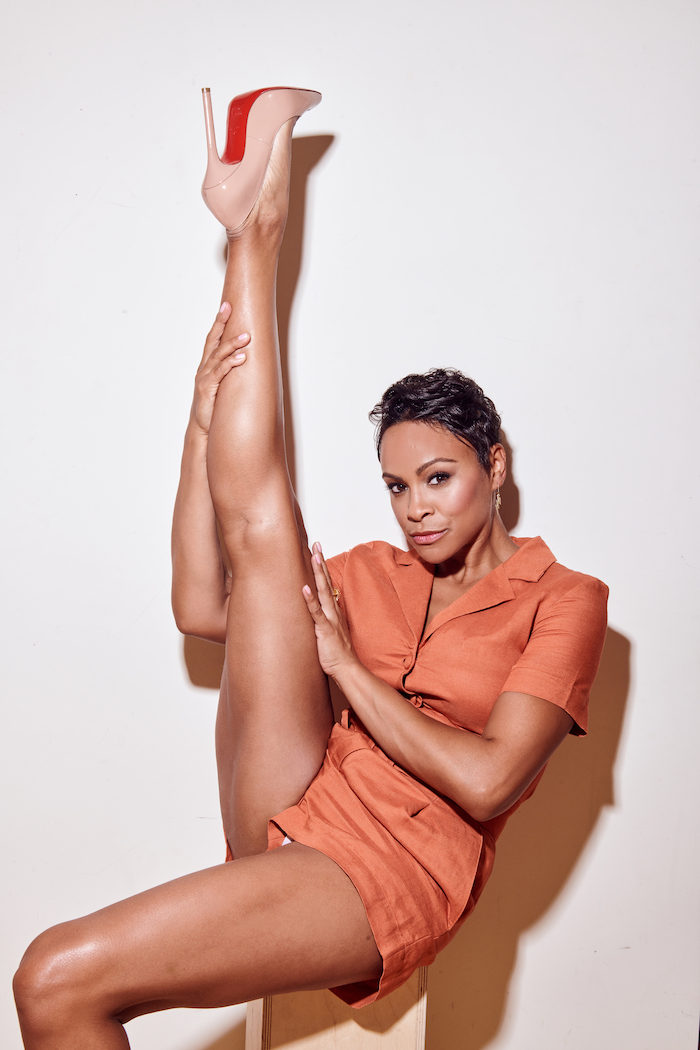 I bet that you have so much fun on the set. The program is hysterical.
Thank you. I'm just leaving set right now, and Ali Wong and I had some shenanigans going on where they had to say, "OK guys, stop laughing."
Congratulations on another season. How many people think that you are really a lesbian?
I don't know how many people believe it, but I know the vast majority would want to question it. When they come up to me on the street, they ask, "Are you dating someone?", because they don't know. A couple of times people will see me walking with a guy and say, "She's not a lesbian," or they will say, "Why is she walking with a guy?" That just means I'm doing my job very well if it's that believable.
Exactly. Did you have to do some research to portray a lesbian?
You know what, no, but that's a valid question, because some people might ask how do I do this. But when I got cast, my main priority and my goal was, yes, I play a lesbian on TV, but I'm playing a person who happens to love women, who are also part of the human race. So I just went into work trying to be a real, honest human being. You just work on building the framework of the character and then everything else falls into place. The preference of who she loves and who she is attracted to is secondary.
Aside from being a lesbian, how close is Angela to being your own true self?
Angela is a good 50/50 split. Her no-nonsense and her sass and her honesty I draw a little bit from myself, but her whimsicalness and her hippie tendencies, that's not me. And the way she raises her kids… Angela is very lackadaisical. For example, "I just give my kids hugs," which was a line last season. I remember reading that and thinking, "What? Who does that?"
You also have another situation: You live in this totally extravagant and entitled white community, and you're not only a lesbian, but you're a black lesbian.
They covered all the bases.
They certainly did.
We really haven't had a situation on the show that is a total learning moment or a major moral issue. You kind of get to see indirectly how Angela navigates all the different aspects of who she is, like when she is at the PTA meetings and things of that nature. She is the only divorced, lesbian black parent and since she tends to be the only one in all of those categories, I like to think that she just kind of handles it with grace.
Aside from "American Housewife," you have also been on Broadway. And you can sing.
Oh honey, can I ever!
How did you get from Broadway, which is a whole different genre in life, onto a sitcom?
It's two different worlds. People ask me all the time, "How did you get this?" My initial reaction is, "I auditioned." The worlds are so different. If you were doing this for a career and not as a craft, it's a no brainer, because I'm constantly trying to go to the next level and do the next thing. So I had been training forever with an on-camera coach in New York, kind of like an Olympian trains for their craft. You just keep it up so that you are always ready. I was always taking courses and always auditioning and trying to do whatever I could whenever the audition arose. But for a while it was very hard, because people saw Broadway and TV so separately. The golden age of Gene Kelly and Fred Astaire, all of those who did everything and it was acceptable—and not only acceptable, but you kind of had to—those days are gone. So now it was like, you either do this, or you do that. Then Lin-Manuel happened to make Broadway cool again, and ironically it made it easier to go into those rooms, because the connotation no longer was, "Oh, you do Broadway, that's fun." So it kind of brought Broadway to the level that it should be seen at. I was still doing Broadway when I auditioned for this show on opening night of one of my last shows in New York. We rehearsed all day till 6 o'clock, and my audition was at 6:30. My opening night call was 7:30.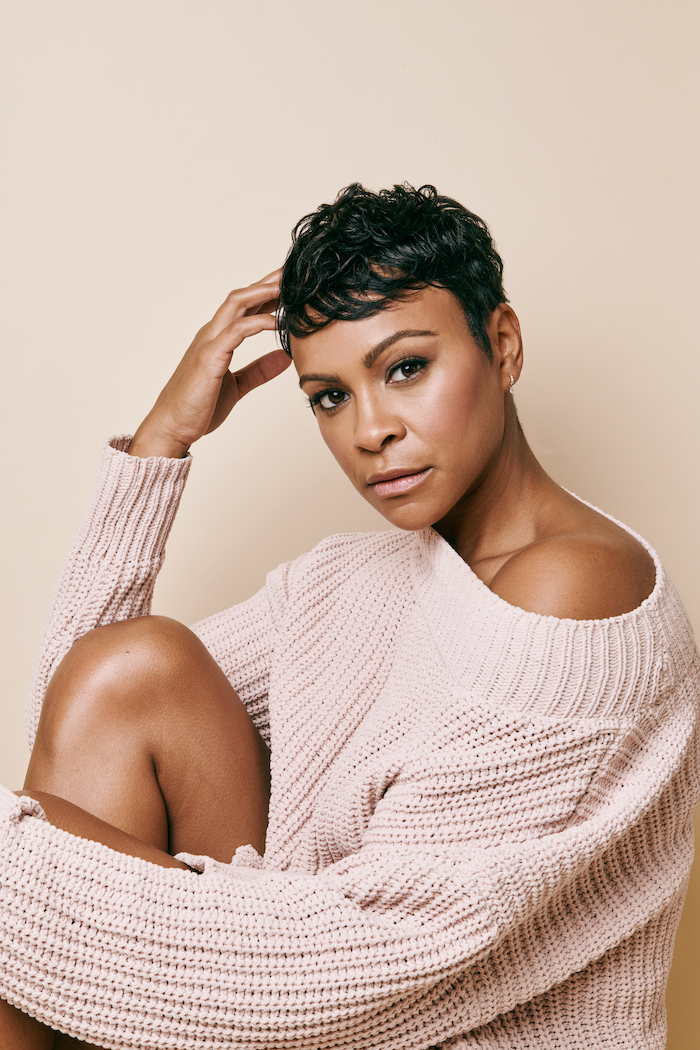 Wow.
So I ran from the theater over to Columbus Circle and did my audition, and they said, "That's great. Do you want to do it again?" I told him I couldn't, I had to run to the show. I ran back to the theater, did the show, and then the next week they told me I was penned for the show. Then it just went from there, which I'm very grateful for.
What Broadway plays have you been in?
I've done nine.
That's a lot.
I know, crazy, right? I've been doing this a long time. My huge, huge one that I was obsessed with, I played the lead role in Pippin. That was the revival on Broadway, which was originally the Ben Vereen part. Then I closed that out and played Velma Kelly in Chicago, which was another dream role. Then before that I originated Beautiful: The Carole King Musical.
You've done Broadway, television and probably a host of other things. What is your ultimate stage fantasy?
That's a good one. My ultimate stage fantasy would be to do a one-woman show, kind of like Audra McDonald did with "Lady Day at Emerson's Bar and Grill". I'd love to do it about Lena Horne or Eartha Kitt. That would be my dream stage role, and my dream movie and TV role.
Would you go back to doing Broadway?
If the timing was right and the role was right. I'm fortunate enough now, thank God, to be in a position where I can be a bit choosier with the projects I take, so I will definitely be back on Broadway, because I've got to get my Tony Award, but now I can do it for the right project and what feels good to me. Sometimes in this business you are often made to feel like you have to do a job just to take the job. There's no shame in that, but I've never been of that mentality, so I strive to make sure I am making strategic moves. So as long as the role is right and the show, I would definitely say, "Bye, LA."
Where are you originally from?
I grew up in Columbia, Maryland, but I lived in New York the longest. I lived in New York for almost 16 years.
Do you miss New York?
All the time. ALL THE TIME. I'm a New Yorker. I've been on my own since I was 17, and I've been in New York. It's a crazy life.
Are there any other projects that you are working on currently, because I know you can sing. Perhaps a record?
I really, really want to do a record. I did record something that they are mixing for the holidays, and that's my next project. It's like a Michael Bublé, but the female version—that's what I want to do ultimately. I'll have a couple of singles out at the end of the year for the holidays.