BY Steven Boyce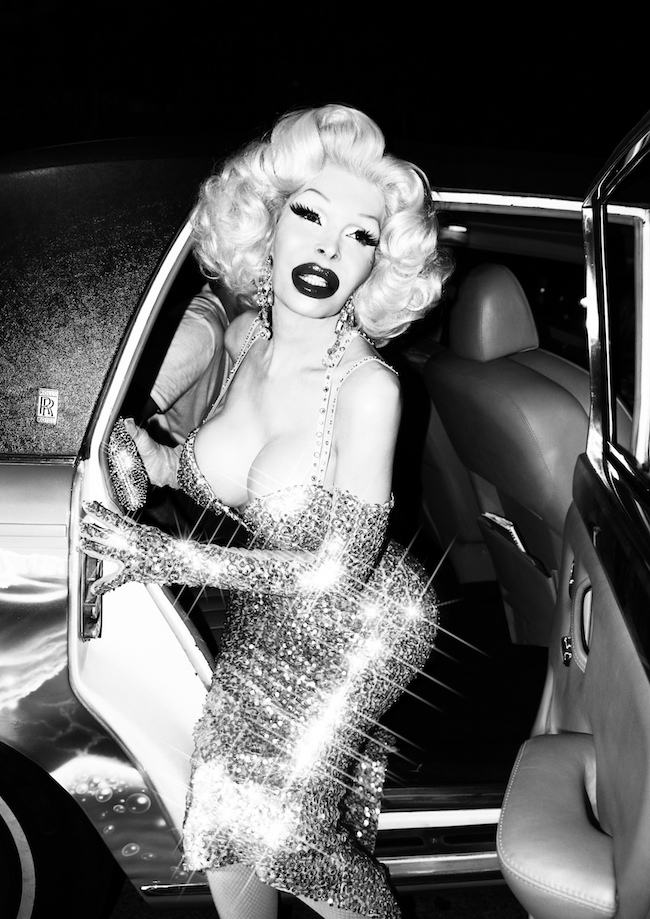 "My goal is to whip naughty boys and girls around and leave 'em asking the questions they don't want their mothers knowing the answers to," coos the world's mega-famous transsexual Amanda Lepore about her new single, 'Buckle Up," a flirty and playful song with a burlesque, retro-pop swing. "The song is sexy, bubbly and takes on the night, like me."
It is the first single from her soon-to-be-released "Lepore." album and her first original solo release since "I…Amanda Lepore," her acclaimed 2011 album debut that featured the smash hits "My Hair Looks Fierce," "Champagne," "Turn Me Over" and "My Pussy."
"And just as I am easy on the eyes, 'Buckle Up' is easy on the ears," she adds.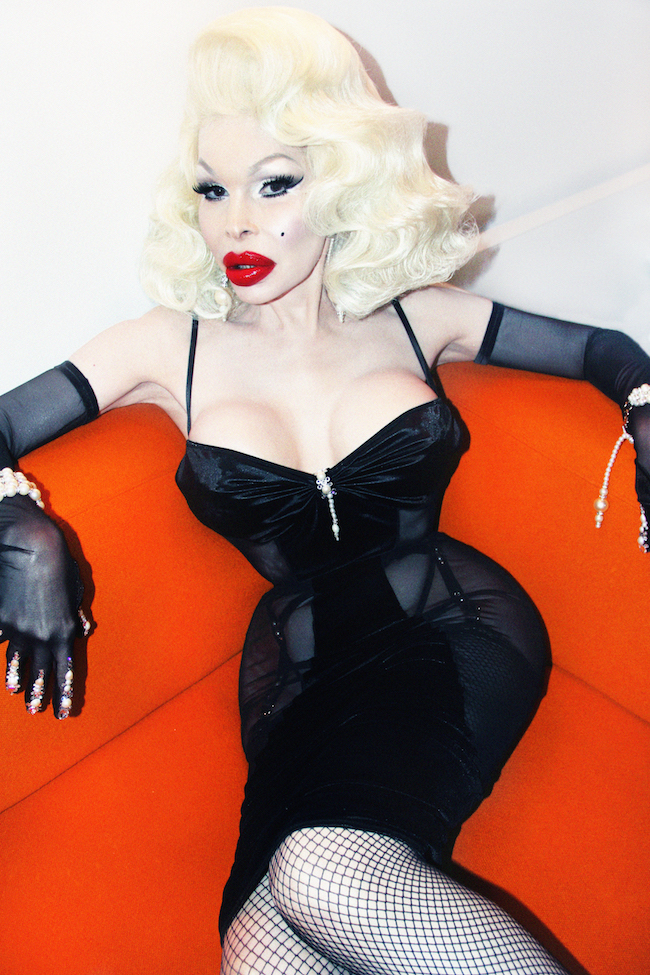 The song was written and produced by Lepore's long-time musical collaborator, Bill Coleman, along with RedTop ("Convertible"), Knifekick, Ted Ottaviano, DJ Angelo Pepe and indie-pop ingenue Megan Vice.
"Amanda is a woman who unapologetically owns her sexuality and is never afraid to flaunt what she's got," explains Vice. "I had that in mind when I first began putting pen to paper on 'Buckle Up.' I wanted the listener to get a sense for how this toughest broad has managed to carve out her own path to greatness despite all of life's roadblocks. These days, it's Amanda's way or the highway, as it should be, because she's earned it."
When recording the song, the team knew they could not simply duplicate the achievements of the "I…Amanda Lepore" album. In order to capture Lepore's million-watt personality in song, "We concentrated on figuring out the perfect equation that paired a sweet hook with a bouncy groove to really showcase Amanda's devilish side," explains Knifekick.
Their aim was to marry Lepore's love of Hollywood glamour and vintage bombshells with kick-up-your-Louboutins humor and a showgirls-worthy groove. They needed just the right amount of camp that would complement the canon of classics Lepore performs in her nightclub shows.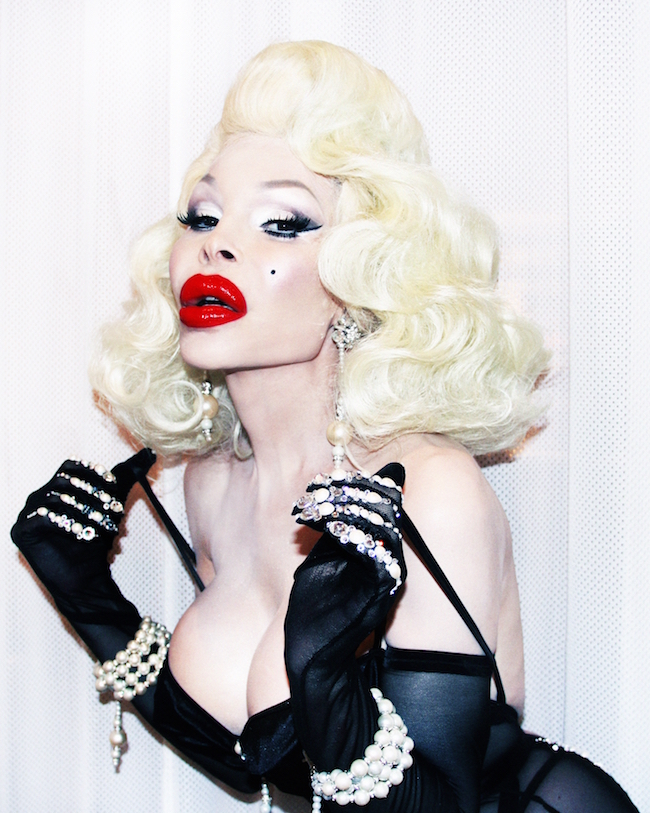 "We think we nailed it in 'Buckle Up,'" says an enthusiastic Coleman. "We're excited for fans to hear the next evolution of music from the hardest working gal in nightlife."
The official audio video montage clip, edited by Scott J. Heller and available now on YouTube, features exclusive Lepore portraits by such notable photographers as David LaChapelle, Vijat Mohindra, Josef Jasso, Karl Giant, Marco Ovando, Alvaro Villarrubia and more. The clip also includes many of Lepore's personal favorite images through the years, selected for her cherished memoir and coffee table book, "Doll Parts."
"Buckle Up" is being distributed by Peace Bisquit and is available for download now by pre-ordering "Lepore.," releasing in February.
For more information,
visit AmandaLepore.net
Follow Amanda Lepore on
Facebook: @AmandaLeporeFans
Instagram: @AmandaLepore
Twitter: @Amanda_Lepore