Where in New York City can you see Katy Perry shooting whip cream from her bra? Beyonce belting "Single Ladies" and Lady Gaga crooning "Marry the Night"? Well, nowhere … but you can see dazzling drag reenactments of these and other legendary performances every Friday and Saturday night at the new off-Broadway show, ICONS.
ICONS got its start in Provincetown, where it quickly became Commercial Street's biggest sensation. Audiences loved the dancing, loud music and kinetic energy, where a new number was launched, a dancer added and a costume ripped away every 30 seconds.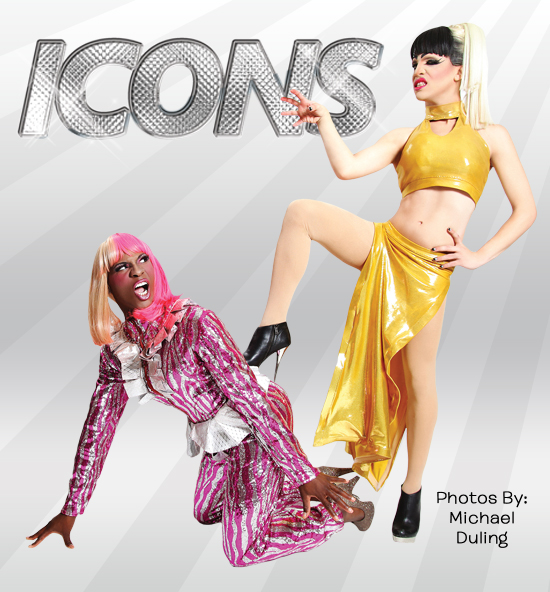 The biggest surprise was that two performers did it all! Dennis Williams and Ricardo Torres played every role in the show, frantically switching into new divas right before our eyes.
But can the excitement transcend to a NYC audience?
We soon shall see as Williams and Torres and the entire production of Icons kick off their heels and vogue their way Off-Broadway at the Snapple Theatre.
We spoke with producers Tom D'Angora and Michael Duling after the show's triumphant opening night.
Where did the idea for ICONS come from?
We were producing Naked Boys Singing in Provincetown. The owner of the venue asked if we wanted to produce a late-night show. Her only caveat was it had to be drag. That night Tom conceived an epic dance show that recaptured some of the best moments from our favorite stars.
What makes ICONS different than a bar drag show?
We set out to create a theatrical experience. Drag is just a part of it. The show moves along at a bullet's pace, like a concert. Our favorite Naked Boys alum, Alex Ringler (recently in West Side Story on Broadway), helped us with the staging and choreography.
Is it a risk to bring a P-Town show off-Broadway?
A big one! If we were going to do it, we wanted to it right. We didn't want to be one of those non-union shows that play in midtown and say they are Off-Broadway. We are on a union contract, officially Off-Broadway. It comes with a lot of extra expenses and risks. It's kind of like paying for your kid to go to college: risky, scary, but worth it.
How did you find the stars of the show?
We had a traditional Broadway-style audition. We purposely didn't see anyone in drag at the first auditions because we needed the talent to outshine the costumes and wigs. The men need to be incredibly gifted if the audience is going to buy that they are the biggest stars on the planet.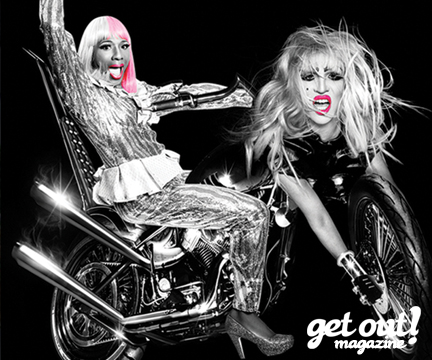 What made Dennis and Ricardo right for the job?
We have a saying in our company: "You go to work!" No matter what happens–the wig falls off, the set comes down, the music skips–our boys give the audience 150% all the time. Reviews have mentioned that the cast needs respirators after the show because of how hard they work.
How do today's icons measure up to past icons?
Gaga is a great gateway for young kids to discover the genius of Cher. Everyone says Gaga is all Madonna, but without Cher's influence, Gaga wouldn't be the artist we love so much.
Is it fair to say today's icons are more theatrical than years past?
No way! Madonna's Blonde Ambition Tour is as theatrical as a rock concert can get. Cher wore just as many crazy costumes as Nicki Minaj. Tina danced just as hard and looked just as hot in sequins as Beyonce.
What performance in the show gets the most reaction?
The Britney/Nicki Manaj number is a crowd favorite. There are four costume changes in that number alone.
What surprising lessons have you learned from producing ICONS?
We were not enthusiastic about doing this show, but we still gave it everything we had, and it has become one of the most rewarding theatrical experiences of our lives. We make people happy for an hour a night, and that's a nice feeling to have. We learned that whatever you are working on, give it your all, because you never know.
What makes an ICON?
The ability to turn a moment into something that can last forever: The Moonwalk on Motown 25th, Madonna rolling around the stage in a wedding dress, Britney and the snake, Beyonce in a leotard. They are moments that will live forever.
– By Max Jiminez