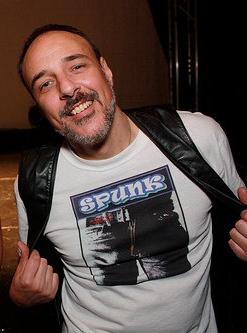 BY Paul Vitagliano
"When I was a child I knew, that the stars could only get brighter"
– Hercules & Love Affair
You could say that Antony Johnson's lyrics from that song speak to me. I had a mostly happy, suburban '70s childhood, filled with my love of art, gadgets, music, and TV variety shows, where Cher and Carol Burnett were my saviors. But that came attached with the relentless taunting, bullying and name-calling I endured, pretty much from first grade till I graduated high school. But that's when the stars got brighter for me. I moved to the city (Boston), came out at age 19, started my DJ career and I never looked back. And that's one message of my blog and my book: Come out, live your truth, and your stars will soon shine brighter, too.
Reading the hundreds of growing up stories that were sent to me, I saw all the commonalties we share as gay kids, including much of the pain, confusion, and shame I felt myself. The straight world literally has no concept of what that's like for us, and I hope my book sheds some light and empathy on our experiences. And though things are much better for LGBTQ kids today, there are still millions of them enduring the bullying and the intense hatred. And worse, deciding their life is not worth living. So ultimately, I hope my book helps to pay it forward for future generations of kids. And just look up in the sky. Those stars will blind you.
The "Born This Way: Real Stories of Growing Up Gay" NYC book launch event takes place Thursday, October 11, at CLAGS at CUNY on 5th Ave. from 6:30 to 8:30 p.m., featuring author Paul V, Michael Musto, Bill Coleman, Clarissa Macaya, Grant Shaffer and Mike Ruiz and hosted by Noah Michelson.