Catching Up With Bob the Drag Queen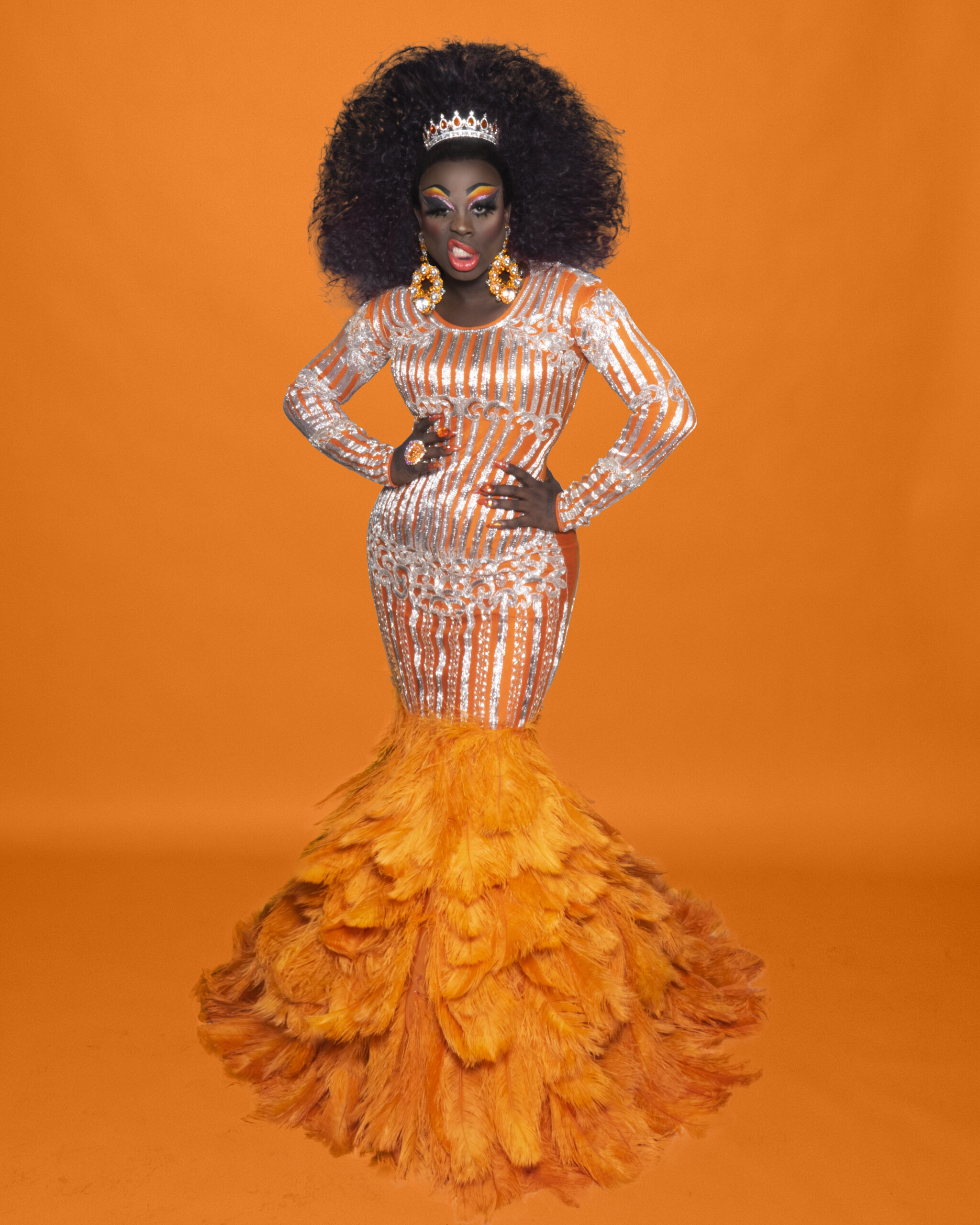 The iconic winner of "RuPaul's Drag Race" and star of "We're Here" is returning to NYC to host one of nightlife's most important showcases.
Interview >>>
Hey, Bob! First things first. I've seen your new hair and bearded look…fetching! But why the change?
Because I've been out of work! I got surgery on my throat performed. So, if I'm not performing, I usually don't shave unless I have to. So, then I was like, "Well, I've always wanted to see what I would look like with hair again." This will all be gone by the New Year!
How does it feel to have your new voice? Does it seem stronger?
Well, not yet. I'm still in my recovery phase, but I can talk. I haven't tested the limits of my voice yet, to be honest…and I'm a little scared to.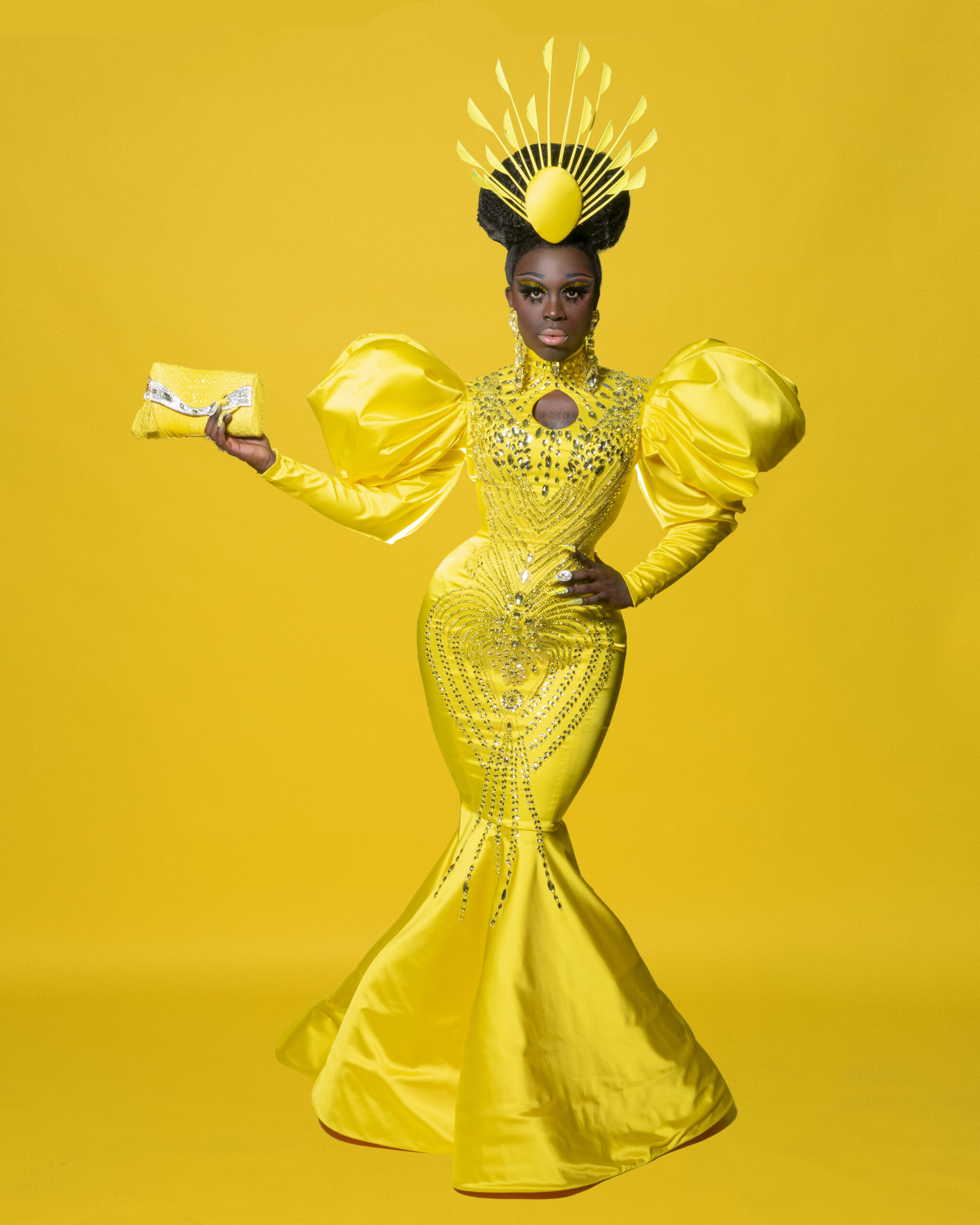 While filming these past two seasons of HBO's drag documentary series We're Here, you must have learned so much about the art of drag while seeing it in the context of these rural towns and small cities, where you wouldn't expect to see it.
Yeah. It's been really lovely, just traveling the world and doing drag and getting to experience queer people from all around the world and amplify their voices and help tell their story. It's been really, really rewarding.
Of course, the episode when you guys were in Selma was very emotional and timely. When you find yourself in a very emotional situation like that on camera, is that something that you get nervous about people seeing, or do you just kind of forget the camera's there?
I've been in front of the camera for a little bit now. So, I don't forget that it's there, but I don't let it affect my performance or my ability to interact with other people. I just think of it as an opportunity to help tell stories. And I think that whenever the drag kids get to see us being comfortable, it encourages them to be comfortable as well.
You and your We're Here co-stars Eureka and Shangela have put a lot of first-timers in drag now, while helping several others glow up. Maybe someday, some of these performers you've fostered will go on to become Drag Race contestants themselves. That would be a crazy, full-circle moment!
It'd be exciting. The queens from Drag Race come from all walks of life. I mean, some of them come FROM Drag Race. They watch the show and they love it. I'm one of the [lifelong fans] who watch the show; I watched Season One. I loved it so much, and I auditioned for the show. Years later, I got on. So, yeah. I think that'd be really cool.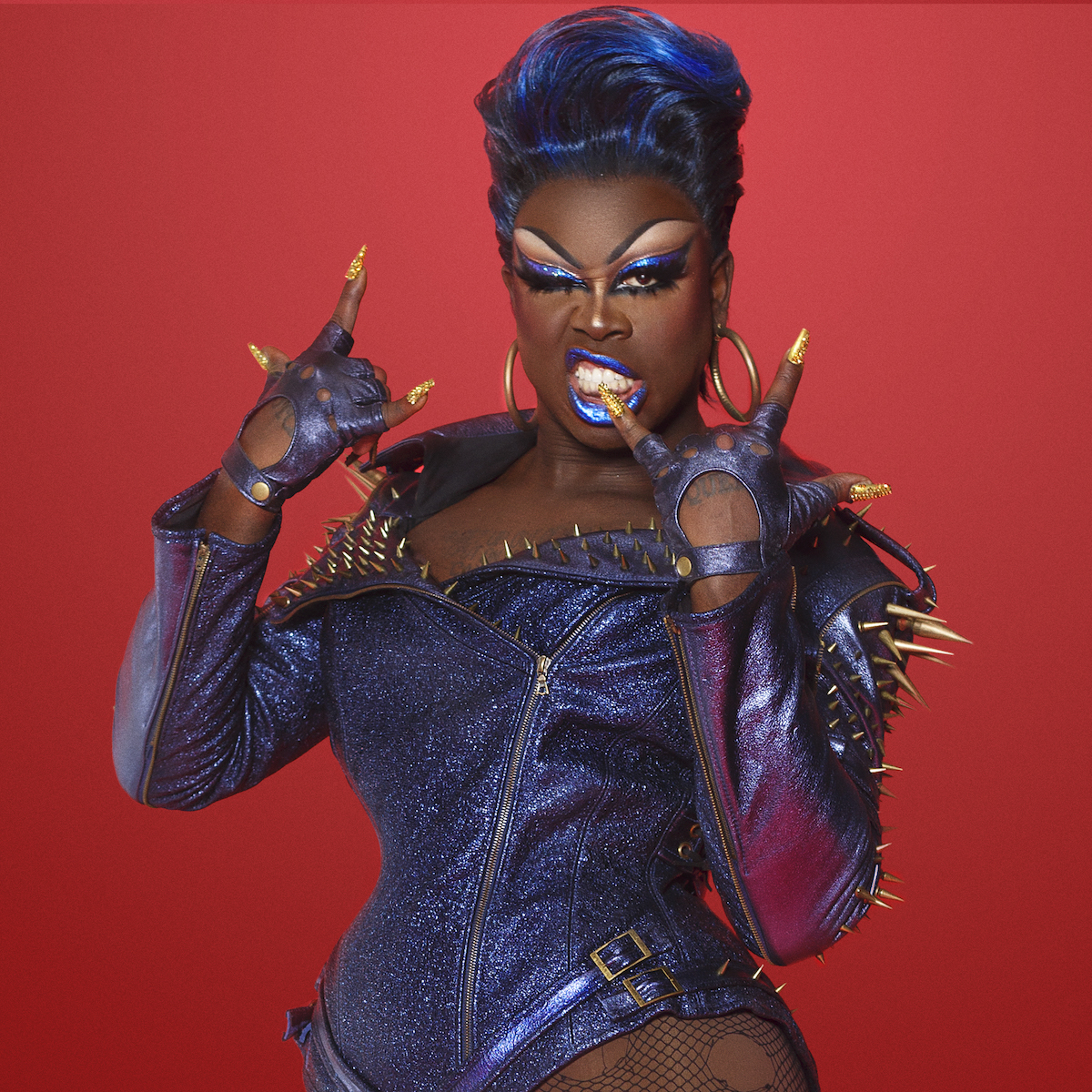 Regarding Drag Race: There have been several New York girls on all the seasons for several years now. But on this upcoming 14th season, we only have one–the lovely and amazing Jasmine Kennedie! Do you think show producers or the fan base got tired of New York girls or have we burned through most of our big talent (as if), or have other city scenes just stepped it up?
I don't think it's that calculated. The queens who are on the show aren't [necessarily] the best drag queens in America. It just means they're the best ones for this particular season. They work really well together as a cast, for whatever reason. But if you're not getting casted for Drag Race, it does not mean that you are not a good drag queen. It just means you just weren't right for this season. That's all it means. I had to tell myself that–I auditioned four times.
New York City has received a lot of love for RuPaul's Drag Race. And I think it'd be silly to assume that RuPaul Drag Race has a vendetta against New York City. How many winners came from New York City? You have me, Bianca, Sasha, Aquaria. I mean, New York is doing really well on Drag Race.
Jasmine is gonna slay, though. And she's super nice!
I don't know Miss Kennedie like that, but I'm sure she's wonderful. I'm sure she's a fantastic, stand-up gal. But I've never had the pleasure of meeting her. So best of luck to her! And I'm sure she's got a city rooting for her; it was just really nice to be on Drag Race and have your city root for you. I've got to say that, especially when it happens to be New York City. But you don't have to be nice to do good on Drag Race, lol! Being nice is no reason to win. It's more of a reason to win Miss Congeniality, but go off, lol!
Let's talk about the GLAM Awards. You've co-hosted the GLAMs a few times, with Bianca, Brita and Peppermint. But on Sunday, January 30th, you'll be coming back to New York to host the 23rd GLAMs presentation solo.
Yeah, I guess I've never hosted alone before. This would be a first for me!
What's so appealing about hosting the show? You're a very busy person who now lives on the opposite coast, but you're flying back to do this.
There are people who believed in me and really have been there for me, from way before I was famous. And [GLAMs creator and producer] Cherry Jubilee has always believed in me [and has] always been there for me. It is a pleasure for me to come back to town and host the GLAM Awards.
Anything else coming up that the children should know about?
I'm going on tour pretty soon, in January. Shaving the beard, so come see! By the time you all see me at the GLAM Awards, the beard will be gone. I'll just be some regular old drag queen.
Kizha Carr, you can breathe easy…I'm not going to steal your gig as a bearded queen, honey, lol!
Thanks, Bob. See you on the 30th!
Read full interview on Thotyssey.com | Follow @bobthedragqueen