By Tim Nasson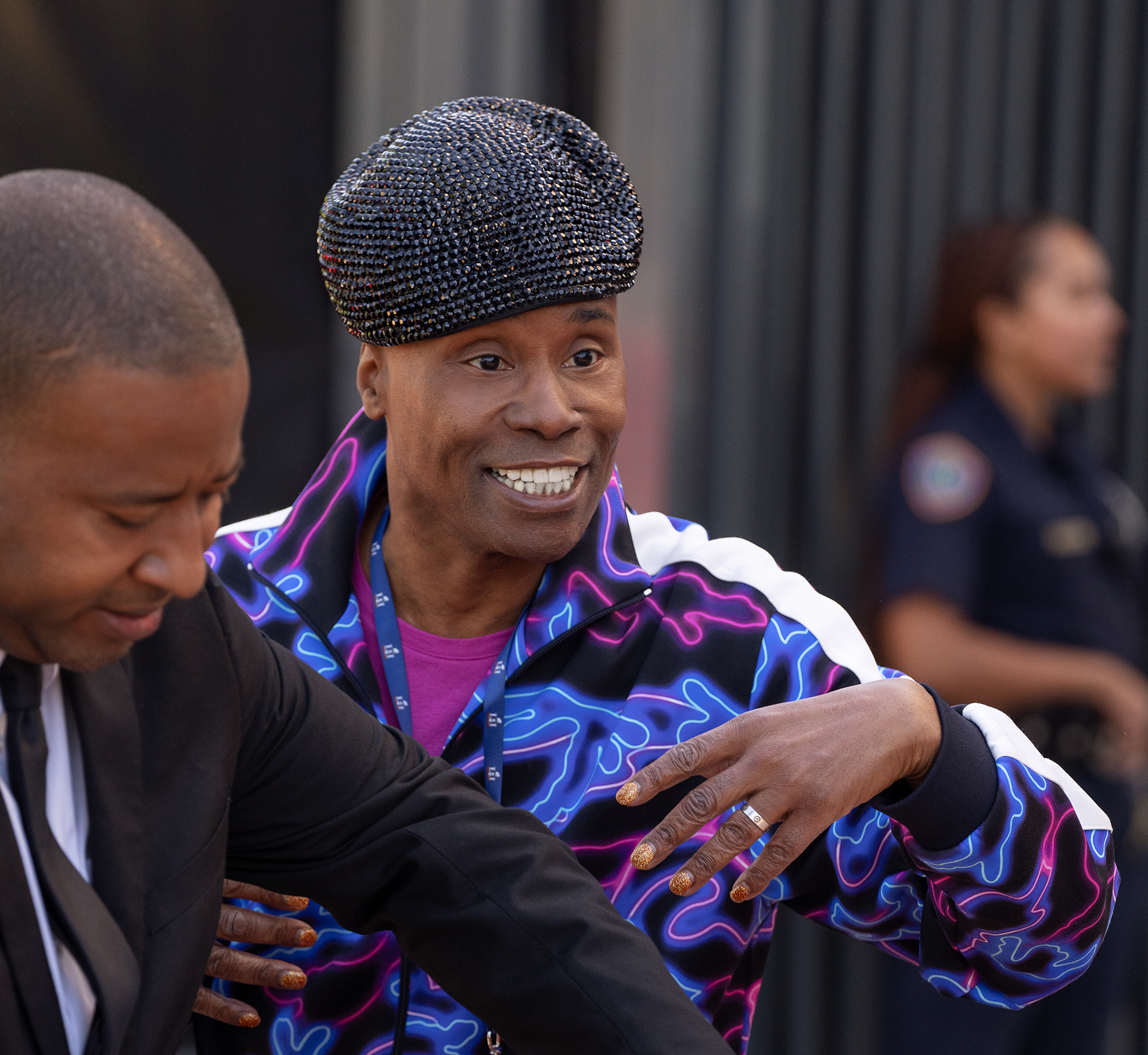 Billy Porter – the Tony, Emmy and Grammy winner – needs no introduction—especially to the many fans of his character Pray Tell on Ryan Murphy's hit TV series "Pose."
In 80 For Brady, opening exclusively in theaters February 3rd, Billy Porter stars as Goo-goo, a choreographer in charge of the Super Bowl halftime show. 
During Super Bowl weekend, he befriends a contingency of aged ladies, and best friends – Lilly Tomlin, Sally Field, Jane Fonda and Rita Moreno – all who are on a quest to see Tom Brady win another Super Bowl ring.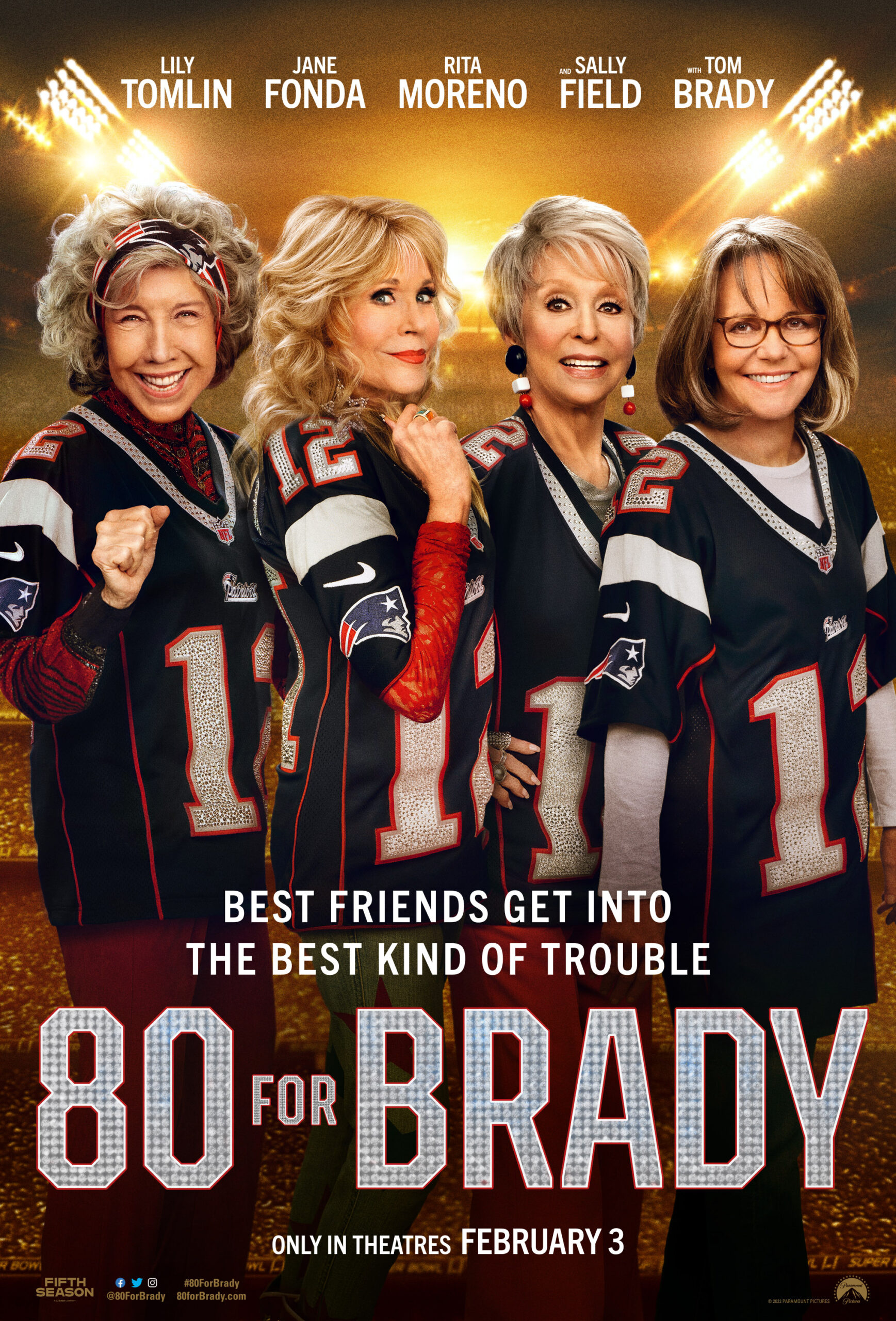 Goo-goo is the only one who can save their day and get them into the game they've traveled to see in person from Boston. 
Porter rocketed to superstardom when he originated the role of Lola in the Tony winning Broadway musical "Kinky Boots" just over ten years ago. But show business was always in his blood. 
"I started singing in church at a very young age," he says. By fifth grade the bullying had stopped and in middle school I got involved with theater. I dreamed about being on Broadway and becoming the male Whitney Houston."
Porter knew he was was onto something when he won $100,000 on Star Search, in 1992 but he never expected success would come easy. 
"I took all of the necessary steps to prepare myself for a career in show business," he says. "There have been moments of frustration, but no one is entitled to anything.
"I've practiced acting every day for decades. I went to Carnegie Mellon. I went to graduate school at UCLA. To this day, I still take singing lessons. I have the patience of Job. My best advice for anyone who wants to become a professional is to practice – even when no one is looking." 
How did Porter prepare himself for a trajectory in acting and a career in fashion? "I decided at a very young age to dress for the job I wanted, not the job I have", he explains. 
The "Oscar" dress, which made Porter a viral sensation, wasn't something that 'just happened.' In 2013, while Porter was in Chicago doing previews of "Kinky Boots", he met with fans at the stage door after every performance. "It was right at the time when social media was taking off, especially Instagram photos, and I was dressing geek chic.
"When I looked at the news the day after the first performance I saw pictures of myself and I looked like a bag lady. From that moment on, I dressed up every day. After every show, before I went out the stage door to go home, I dressed up." From then on, any candid photos that people did take of Porter were not only flattering but trend setting. "For three years, while I was on Broadway with 'Kinky Boots', I dressed up after every performance, just to go out to the car to go home."