Biggest Event for LGBTQ Travelers Since WorldPride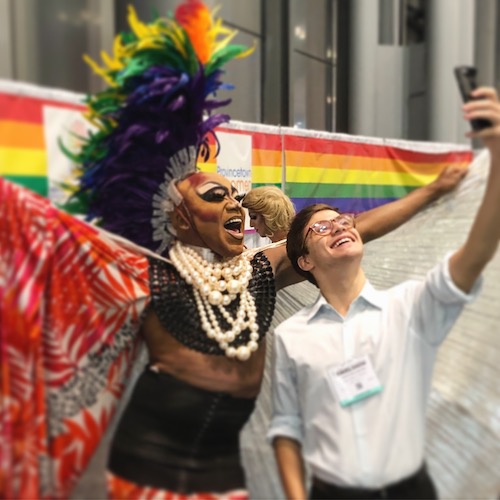 Did you know this year's The New York Times Travel Show (January 25 and 26 at the Javits Center) will feature the largest LGBTQ Travel Pavilion in the show's history?
Whether you're a member of the LGBTQ community or know someone who is, find information and travel products tailored to your interests and needs. Snap a selfie with famous drag performers who will sashay around the pavilion during the weekend festivities. Plan your next journey while mingling with like-minded travelers. Listen as LGBTQ travel experts reveal 2020's hottest hotels and destinations, discuss global travel trends, share inspirational travel stories, tips on how to stay safe while going abroad and how to pack all those pairs of shoes in just one suitcase.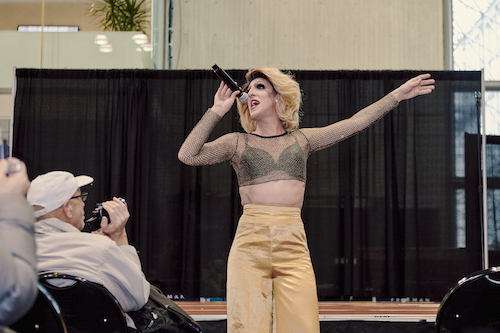 Additional activities include:
• A live performance from queer singer Rachel Gollay
• Drag Queen Story Hour for families of all kinds with Provincetown's Bang the Queen
• Selfies with Chicago's trans drag sensation Monica B Hillz and with Fort Lauderdale's queer swimsuit models showing the latest from HOMOCO Swimwear
• Gender-neutral makeup counter from Fluide Beauty
• Packing demonstrations with Roam Luggage
• The chance to win a roundtrip flight to Tokyo, just in time for the 2020 Olympics
• Enter to win a cruise with Atlantis Events and V VACAYA: All-LGBT+ Cruises & Resorts
• Customize the perfect LGBTQ-friendly safari with Sikeleli Travel LGBTQ-friendly African Safaris
• Find the tour for you and your partner with lesbian-owned Blue Walk European Walking Tours
• Discover the gay side of Japan
• Learn more about the industry with partner IGLTA and help support queer activists all around the world with a visit to Pavilion partner Outright Action International
For the first time ever, the U.S. Department of State Bureau of Consular Affairs will host a special Passport Acceptance Event at the show, where attendees can apply for U.S. passports on the spot.
Two-day passes for the event are $25, and anyone under the age of 18 enters for free.