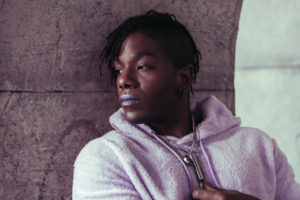 We were sad when Echo V, the world's first all-gay boyband had split up… but just like One Direction before them, it appears the boys are now releasing solo projects!
First out of the gate is Jay Maq with "No Love", a chilled island, dancehall track that will release later this month. Written and produced by him, and featuring rapper Macc, the song questions whether or not it is a crime to break someone's heart and cautions listeners to stop chasing after people who don't give you the love that you deserve. It is advice that Jay Maq plans to follow.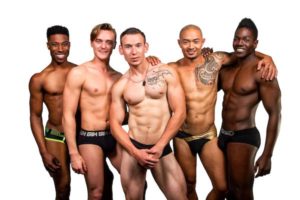 "A person I thought I was dating turned out to be not that into me and never said anything," he explains. "It was a wake-up call that made me realize I was asking for love without really understanding what love means."
The music video is out now, along with the song. In the video, Jay Maq is arrested for his love crime and goes through the motions of the judicial system. Though meant to be playful, the video intentionally parallels the harsh reality faced by men of color who are unfairly imprisoned for non-violent offenses.
Jay Maq's major music influences are in the realm of R&B. They include Toni Braxton, Avant, Aaliyah, Monica and Whitney Houston. He says a majority of the topics he will explore in his upcoming album have to do with love and the journey to finding it.
"I'd like for listeners to learn from my mistakes," he reflects. "Learn what love means to you and make sure that it means the same to the person you are with."
Jay Maq's "No Love" featuring Macc is being distributed through Distrokid and will be available on Apple Music, Spotify, and all digital platforms. Follow Jay Maq on Instagram and Facebook @ jaymaqmusiq.