From Fanboy to fast friend, I have had the absolute pleasure of meeting, working and partying with the incomparable BEAU, Recording artist and performer who has amazing stories that captivate you even before your vodka soda sets in. I had the pleasure of sitting down with the style icon  and taking a peak behind the curtain at his vast life that has included touring with our favorite Queens like Lady Gaga, Britney Spears and Danity Kane.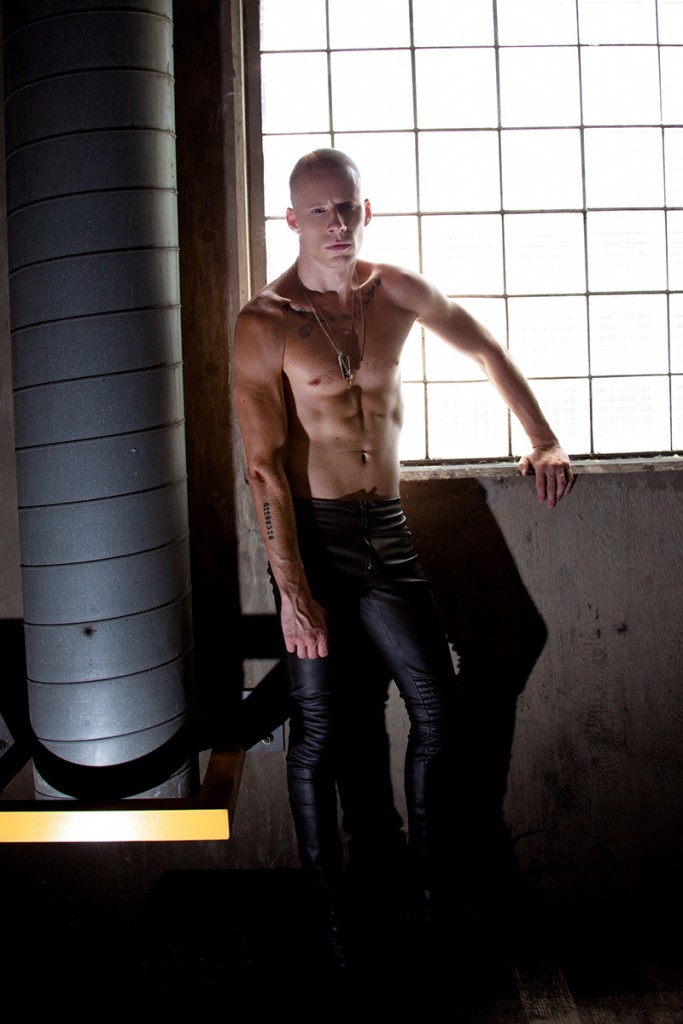 Did you always know you wanted to be a recording artist?
I wouldn't say I knew in the forefront of my mind, but I always had an obsessive passion for music that over time got me to the place of taking the leap to be on stage like I am today.
Has there ever been a gig you turned down that you regret?
Turned down, yes. Regret, no. I cancelled on a very well-known company in Vegas because they wanted to push their weight around, because in their mind they're Las Vegas and I was a minion. I said I would never sacrifice myself, my art or my standards no matter who's in the room or what offers [are] on the table. You have to bite the bullet and be your own leader. I trust my gut.
You've worked with the likes of Britney and Gaga.What is it like being so close to some of the world's biggest stars?
I never looked at celebrities as that, which is why I knew I could be in the business. I truly take our time together working to get to know them: Their story. Their process. Just like anyone else in my life. I want to find our connection, not fan out and plummet to the floor.
Your recent third single is a cover of Britney Spears' "Boys." Has she heard it?
Haha. I was told she had, and being the gracious, beautiful woman she's always been to me, said she loved it and was happy for me.
What is the hardest thing about being a performer?
I always tell people, "I'll never be the best, but I'll never be the worst." I do this for me and because it brings me joy. In life, but especially in the Hollywood game, you've got to believe what you're selling every single day. For certain artists, to get on a stage at an award show in front of someone like Adele and show who they are, there is no way they could do that if they didn't believe in themselves. It takes balls.
Where do you find inspiration for your art?
It started out being from the nightlife scene here in NYC. I have learned everything about being gay, confident, owning a room and my experimentation with fashion from the legends I'm lucky enough to now call friends like Sherry Vine, Susanne Bartsch, Peppermint, Laverne Cox, Mila Jam, Bianca del Rio, Kevin Aviance, Cherie Lily and from places like Greenhouse, where I interacted with all walks of life and discovered dance, emotion, sex, individuality.
You recently performed with Kevin Aviance at John Blair Saturdays. What was that like for you?
There truly is no one like him around. Listening to his history and his experiences when we chat on the phone is eye opening and gives me so much respect and admiration. When a legend calls and says "I need you," you don't hesitate. I put my own career on hold, and I say of course. Sharing in those moments and getting to live on stage with him – that's now a part of my story.
Do you ever get stage fright?
Every. Single. Time. But because of the tenacity and ruthlessness of the characters all around me, I've always pushed through and said who cares about hours of rehearsal or what step I'm supposed to know. Let's just get out there and fuck their world up.
What is something people might be surprised to know about you?
I'm in this fantasy world of Hollywood and/or nightlife, and from what people see on the outside, it looks wild and adventurous, but I've never done drugs besides Tylenol or a Z-Pak. I'm really happy spending the last two months searching for a book I've been wanting, and I call my mom and dad every single day.
What is your favorite emoji?
?

What's the most embarrassing thing that's ever happened to you during a gig?
Maybe not embarrassing, but more hysterical, was House of Blues for Gay Pride two years ago. As I'm living in this incredible moment, I also notice a guy to my left making the weirdest face at me, and as I make my way over to that side of the stage, he yells, "I want to have your fuckin' child," and I don't think I've ever laughed that hard in my entire life.
What inspires you musically?
Classical for its authentic nature, blues and R&B for its emotion, pop for harmless fun, country for my roots and The Weeknd cause…sex.
Who would you love to collaborate with?
Donna Summer. She's still showing everyone how to live and shine, even after her passing.
Rumor control: What's something you've heard about you that is completely false?
I haven't heard any. Does that mean I haven't made it yet? Shit.
What's next for BEAU?
Besides performing and modeling and hosting nightlife, I'm up for a gig that could move me to London, but it's still in talks, so I can't discuss too much about it.
How hard is the struggle to break through as a solo artist?
People assume they know this business because we're so celebrity obsessed, but trust me, the inner workings of labels and the older white men who run them is more confusing than the labyrinth. It takes money. Connections. Everything besides the music, unfortunately. It's a gamble you can never understand. But it's why we do it.
Favorite reality TV star?
Bethenny Frankel. She. Is. My. Mother. Funny. Charismatic. Doesn't give a fuck what anybody thinks. She cracks me up.
What's a night out on the town for BEAU?
It's usually one of three things: 1. dinner and wine alone, 2. blaring music in the car with my best friend Lorne and taking the city by storm, or 3. connecting with a friend at happy hour, and then you wake up in Hoboken with someone asking you if you are gonna call them. Oy vey.
What's in your Netflix queue?
Truth be told, I'm not a TV person. Who has the time? But if this is a "Netflix & chill" situation, I'm always a sucker for "Dirty Dancing," "Scream" or "Gone in 60 Seconds." You know, cause that perfectly describes the "Netflix & chill date" we just had.
Your style is always evolving and pushing boundaries. Do you have any tips for the kids?
I started out wearing my grandfather's clothes growing up. I always loved his style, and I've always been an old soul. So it's safe to say I've never followed the rhetoric of what's "cool." Find the pieces that make you feel alive, and choose wisely. Money doesn't create style; you do. Your history. Your life. Your moments with others. Let that lead the way. I buy an expensive coat every winter and good jeans. Other than that, I can wear a $3 anything else from a thrift find and still go to a $300 plated dinner with confidence.
How have you seen the NYC nightlife scene change over the years?
I've only been "in the scene" a few years, but of course it's always evolving. For me, seeing a new person to the scene or even the city sitting awkwardly not knowing how to fit in, then a few months later seeing he/she at another party I'm hosting and they're in makeup and piles of fabric and experimenting with the culture that's helping them find themselves, I see myself in that, and know that I too had that moment. Seeing it come full circle is the best part that I enjoy. We all want to act like we're the first, but c'mon. Lady Bunny. Kevin Aviance. Grace Jones. RuPaul. This has all been done (and more daringly) at a time when the culture of club kids was their life force, because our community was not accepted anywhere else. They were daring in all aspects of life, because they had to be. We keep the legacy and respect of that time alive by carrying on traditions and being 100% who we are when we set foot in that club twirling and showing each other ourselves.
Is there a difference between Beau and BEAU the performer?
Only in the sense of my rawness on stage, because you have to be something that's further than just you. Otherwise, I'm always myself: loud, crass, opinionated, caring, romantic, attentive. All the things your mother loves and your ex will hate.
Do you have a favorite spot in NYC you like to go to?
I enjoy so many things about NYC that it's hard to say I fit into one place or group. If I had to choose one it'd be Think Coffee on a bench, people watching and writing.