Bar d'O to Celebrate With Sherry Vine, Joey Arias and Raven O
December 16 at Indochine Restaurant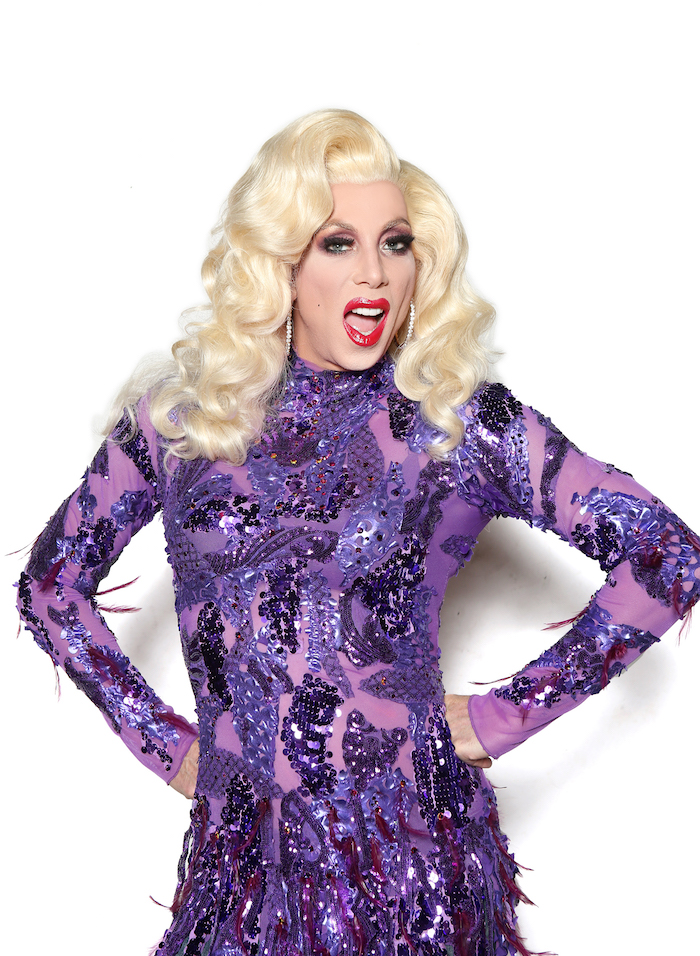 On Sunday, December 16, one of the most outstanding extravaganzas will take place at the glamorous Indochine Restaurant, marking the 25th anniversary of Bar d'O with original hosts, world-famous queen Sherry Vine, Joey Arias and Raven O. The celebration is a tribute to a party started 25 years ago with queens who performed with their own voices as opposed to lip-syncing, rare in those days.
The house will be inundated with special world-renowned guests including Porsche, Shequida, Flotilla DeBarge and Bianca Leigh. Sounds to me like a life-altering event in the best possible way! See you there.
Congratulations on your 25th anniversary. What will be going on?
It is a 25-year anniversary of Bar d'O, which you know is a big and famous party that we did in the '90s with me, Joey Arias and Raven O. It started 25 years ago, so that would be 1993, and went until about 2003 or 2004. Every year in December we have done an anniversary party, so this is the 14th year of doing that. But this year it's actually a big celebration—it's the silver anniversary, 25 years. When we started that, it was still rare to see live singing drag queens in New York City. I mean, we certainly didn't invent that. Queens used to sing live, actually, in the '40s and '50s. Then it switched to lip-syncing, and now it's kind of coming back.
Yes, that's definitely true. So what will your audience be treated to?
It's a rare opportunity to see the three of us, the originals, all together. Drag-Asaurus Park! Back together, because sometimes Raven is away, or Joey is away or I am away. This is a rare opportunity to see the three of us there all together. It's at Indochine Restaurant, which will make it a little glamorous. And, we have a ton of special guests—we have Shequida, Flotilla DeBarge, Bianca Leigh, Porsche—so it should be really, really funny.
When is this happening?
That is Sunday, December 16.
That is going to be an epic party.
OMG, it really is. It's something I look forward to all year, and I really wanted to make this year special for 25. I'm so excited. There is a possibility Lady Bunny will make an appearance, but that's only if she's in town.
This sounds like the party of the century. All that talent in one room.
It is. The tables are already sold out. There is definitely room at the bar, there is standing room and there is a lounge area, and we stuff people in it. This is the earliest that it ever sold out. So it's like, wow! People can call the restaurant and make reservations for the expedited guest list, which means they don't have to wait on line.