Sir Ari Gold is an extraordinary Billboard Top 10 recording artist and Music Award winner. He is extremely popular in New York's famous nightlight scene and has celebrated his knighthood in The Imperial Court of New York (one of the longest-standing human rights groups). Ari has been on "Top of the Pops" and was featured on VH1, MTV, BBC, Bravo and Logo. He has been critically acclaimed by People magazine, Huffington Post, Perez Hilton and the long list continues.
I spoke with Gold regarding several new projects he is currently engaged in, as well as future endeavors. He continues to write and perform music and develop his one-man show, as his unique and impressive talent continues to flourish. – Come see Sir Ari Gold LIVE February 10th, at The Cutting Room for 2 shows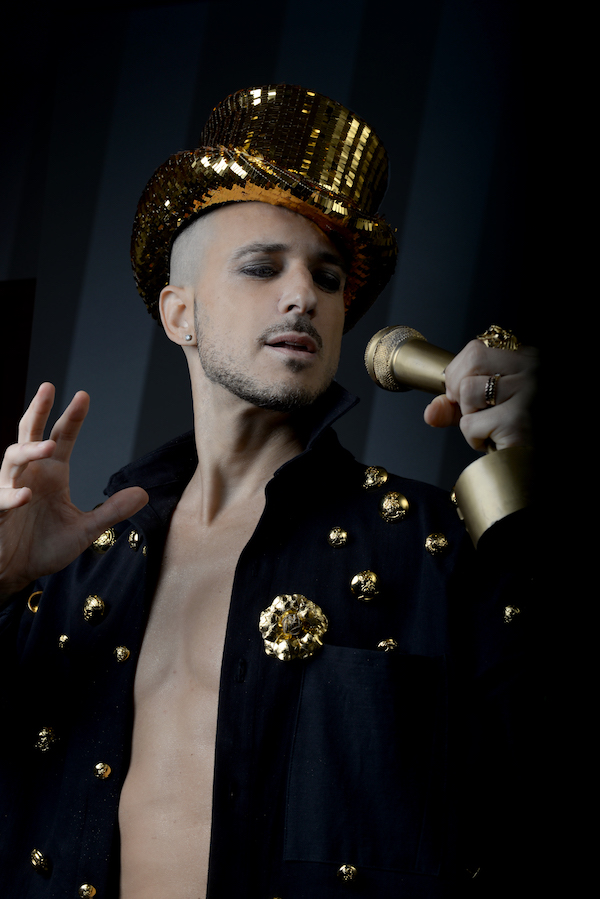 INTERVIEW
For starters, you are working on a new project—congrats on that. Can you please explain what the project entails?
"REMIX TO FREEDOM" is my current project with Gold Nation. We have been releasing a remix single every month since July 2018, leading up to the full album in June 2019. As a native New York artist, I wanted to do something special since World Pride is in NYC, and we are commemorating the 50th anniversary of Stonewall. It's #12monthsofpride, a year of dance music from me and Gold Nation!
I love your "freedom" theory regarding dance music. Please explain.
My last album, "SOUNDTRACK TO FREEDOM," was a meditation on dance music being the defining soundtrack to LGBTQ equality and liberation, much like soul music has been for the civil rights movement and folk was to the feminist movement. "REMIX TO FREEDOM" takes that concept and remixes it, literally and figuratively. The remix has been such an integral part of dance music, and I think we are at a point in our struggle where we need to remix what freedom means—to redefine and "remix" who we are as a community and as humans. The fact that we can always remix who we are IS freedom! I continue to remix myself every day.
You're going to do the Meals on Wheels benefit on February 10t at the Mark DeAlwis Salon. What will you be featuring?
Yes, I am honored to have been asked to perform for such an amazing organization as Meals on Wheels. Last year on my birthday I performed the entire "SOUNDTRACK TO FREEDOM" for the first time in its entirety. I said I'd never do another show again on my birthday, cause it was such a huge undertaking! So what am I doing this year? Two shows! [laughs] Yes, right after the Meals on Wheels benefit on Sunday, February 10, I will be celebrating my birth at The Cutting Room with two sets—an acoustic, stripped-down set earlier on, then an electronic dance set with Gold Nation that includes my hot dancer Juanito, my designer Delicia Glam and a guest spot by the fabulous Mila Jam. This will be my last show in NYC for a while, so I hope people will come and experience being ONE Gold Nation together.
You are also working on a cool animation project What will that include?
In January we are releasing the remix single "NGOR Radio" with an accompanying video that I shot at the YouTube studios with Tommy Mazza. The video is silly and fun and reminds me of the pre-big budget music video era—like Michael Jackson's "Don't Stop Til You Get Enough." The song is a tribute to the history of gay men in popular music. But it's also about the 20-year gap between when artists like George Michael, Elton John and Boy George came out (or were outed) after being global superstars till the time we are in now, when we finally have openly gay male artists like Troye Sivan and Sam Smith. During that time, when there were virtually no gay male artists being represented on radio, was when I was making waves as a gay pop artist. I used any platform I could in order to tell stories in my music from a decidedly gay perspective in the face of a homophobic culture and music industry devastated and traumatized by the AIDS pandemic. That's why I'm begging influential radio jockey Elvis Duran, who is gay himself, to be on his radio show! [laughs] As for the animated video to the single "Back in High School" featuring Adam Joseph and a cartoon RuPaul, it's still in the works!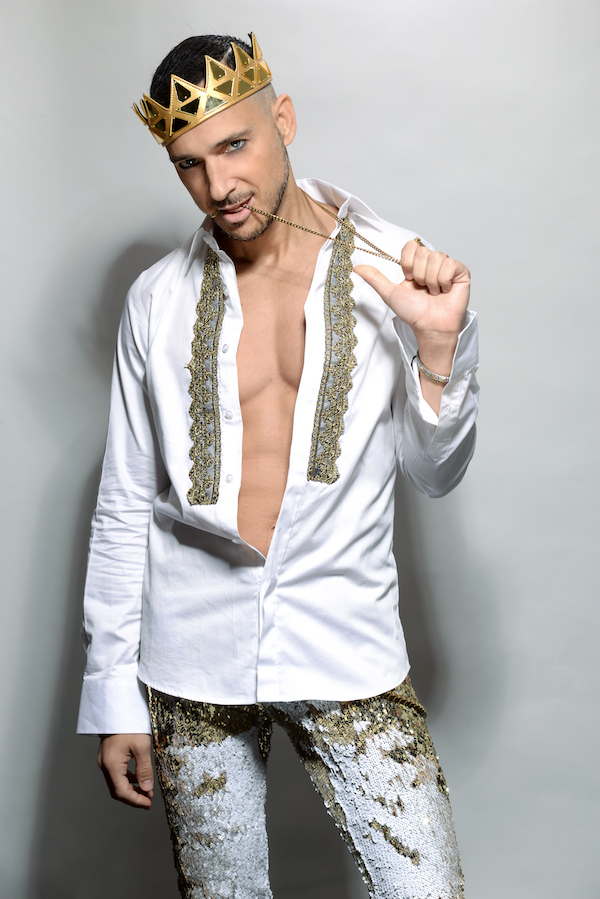 We've got a lot of stuff to talk about since we last had a conversation. You also have a one-man show. What can people expect from seeing that?
I have been developing my musical memoir POP OUT for years now, and it keeps changing as my life changes. It's the story of America's First Openly Gay Pop Star. There used to be a lively conversation on Wikipedia about whether or not it was true that I was the first. I loved it, because it facilitated this debate and brought attention to the fact that there really has been so few. Unfortunately it was removed.
What American, solo male artist made the kind of impact I did since performing in New York in the '90s and releasing albums, videos and singles for the last 20 years? The kids don't know! So I continue to claim that title in a space of gratitude for all those who came before me, to be out from the beginning of my adult career and telling gay stories. I find it empowering. There are so many forces that tell gay people and gay artists that their work doesn't matter. We must license and empower ourselves to own and tell our own stories. It's been thrilling to watch our community—especially the most historically disenfranchised, like trans folk, and LGBTQ people of color—finally claim that space with success and dignity and all the intersections of our identity.
Aside from everything we've just mentioned, what else is new?
I mentioned that my show on February 10 will be my last for a while. Well, this is because I will be undergoing a bone marrow transplant in the hopes of curing the blood cancer I was diagnosed with five years ago. I am so blessed and grateful that in the most challenging times of my life, I have still been able to make music and perform. Support from family and friends has been crucial, but hearing from fans who tell me, in so many ways, how my music has affected them keeps me going. In the meantime, I hope to see everyone February 10! Ironically, I released my single, "Sex Like a Pornstar," from a hospital bed, so you never know what you may see even as I continue to fight this disease.
Have I left anything out? And what is coming up for you in NYC in 2019 and beyond?
I hope we all get to really take in and understand the depth and meaning of this historical moment of Stonewall's 50th anniversary. It should include dancing, fucking and having fun, but also include investigating our own place in that history, whether it's through ways we may be privileged or ways we can get ourselves and others out of a place of victimhood. How can we embrace the fullness and multiplicity of LGBTQIA+ people, and whatever other letters we wanna add from the alphabet, and come together! Because whether we acknowledge it or not, there is a real enemy that wants us marginalized, erased or even dead. So let's have respectful, informed and intelligent conversation, listen when it's from voices who are different from our own and take action that doesn't fragment us but makes us stronger. That's at least what I'm working on for myself every single day I continue to have the gift of life.
SIR ARI GOLD
@ Cutting Room – Feb 10th
7:30pm Acoustic set
9:30pm Gold Nation electronic dance set