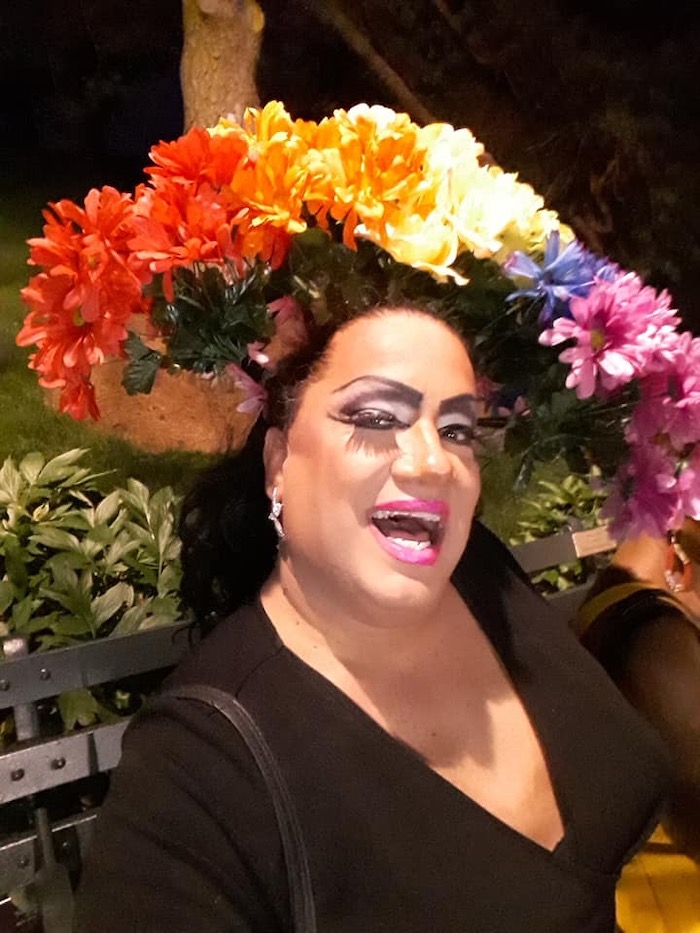 Starting out as a club kid in Miami and eventually converting to queendom, Appolonia is trying desperately to save Bronx Pride. She performs in some of the biggest shows around the country and especially in New York. Proud of the LGBT Bronx Expo, which was held on June 22, Appolonia became its manager. This is a queen with a great sense of humor and a playful vibe. I shared questions and answers with her regarding Bronx Pride and some of her ongoing projects.
INTERVIEW
What are the challenges of keeping the Bronx Pride Festival alive?
My challenges for keeping the #ORIGINAL (8th) Annual Bronx Pride Festival & Health Fair Crotona Park Amphitheater, Saturday, July 13, alive and going all of these years since 2012 is getting donations to make it happen. I am NOT funded by big money corporations or any major agency. The one big sponsor we had, Montefiore Hospital, abandoned me two years ago for 1 Bronx Festival in June after us having a wonderful working relationship for over 12 years when I hosted their events as well at their main hospital, the 210th Street location. We had a good run and I still love them!
What is the Bronx doing for Pride?
A very dear Bronx friend of mine named Jose Ramon made history when he created The Bronx LGBT Expo, and it was held on Saturday, June 22. He also hired me at his expo's manager to overlook everything the day of his expo. It was the offspring of his first project, The White Shirt Project, which gave light to mental illness in our communities. This expo was the main reason for being created. We had several group panels of community leaders speaking their truths about dealing with mental illness, which affects us all. I hope their stories inspired others that there is help available in the Bronx!
What does Pride mean to you?
Pride means acceptance in our communities, but most of all acknowledgement by other Bronx LGBT agencies, especially for those of us who work tirelessly every year uniting our communities with our own events that we create and produce for many, many years! If I would stop my summer events the Bronx LGBT community will have nothing to do! By the way, my Bronx Pride Festival & Health Fair feels like a Pride Festival and NOT a regular street fair, which I also enjoy attending!
How long have you been doing drag, and why do you do it?
I started out as a club kid from back home on South Beach Miami in the late 80s to 2000. To this very day I still perform there when I visit the sunshine state that I still call home! I host the biggest events in NYC for our LGBT and allies. I also perform in Denver, Colorado, New Jersey and my motherland of Puerto Rico! I do it because I would make a really bad doctor!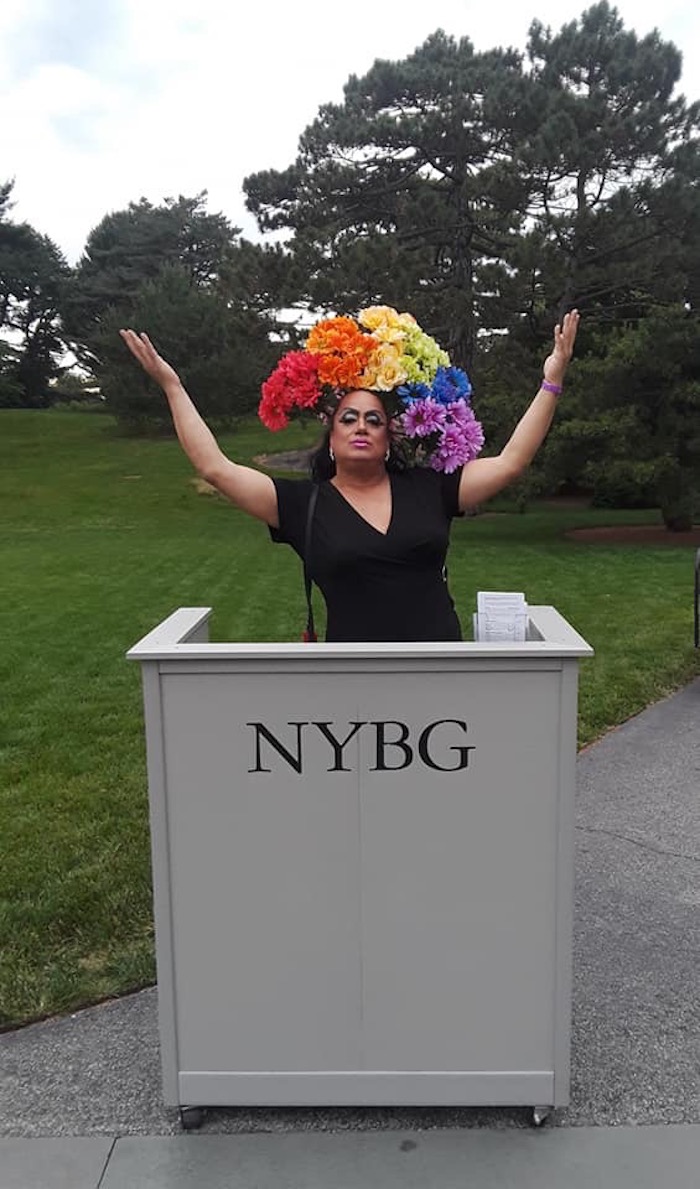 What projects are you involved in or working on?
The 8th Annual Bronx Pride Festival & Health Fair, Crotona Park, on Saturday, July 13, from 11 a.m. to 7 p.m. I'm the original bitch who kept Pride alive when the Bronx Community Pride Center, who originally produced it, shut its doors forever in 2012. I once co-hosted with my dear Bronx sister Tyra Allure Ross (from "Pose") for over 10 years in two different Bronx parks! This year is hosted by other legendary hosts: Lorena Saint Cartier, Tym Moss and my darling Lady Clover Honey with music by DJ Yayo!
Appolonia Cruz's 6th Annual Christmas in July at Barretto Point Park on Saturday, July 20, in Hunts Point in the Bronx from 12 noon to 7 p.m. Hosted by legendary hosts: Lorena Saint Cartier, Tym Moss and Lady Clover Honey with music by DJ Yayo and an all-holiday showcase!
Co-producing and hosting The 4th Annual LGBTQS United As One Rally with The NYC LGBTQS Chamber of Commerce Director Rev. Carmen Hernandez.
I also was involved in over four other events that already passed where I served as an emcee.
Where can people find you?
On Facebook at https://www.facebook.com/AppoloniaCruz and on Instagram @appolonia_cruz.
Is there anything else you'd like to add?
The Queen of the Bronx is looking for her king!
What took you so long for this interview? LOL.
Thanks, Mike Todd. Much love to you always and to our LGBTQI community for their loyal support!
I create my events because of their support for 20 years in NYC and 30+ years in Miami!