BY Shane Gallagher
AQUARIA Takes Center Stage at DragCon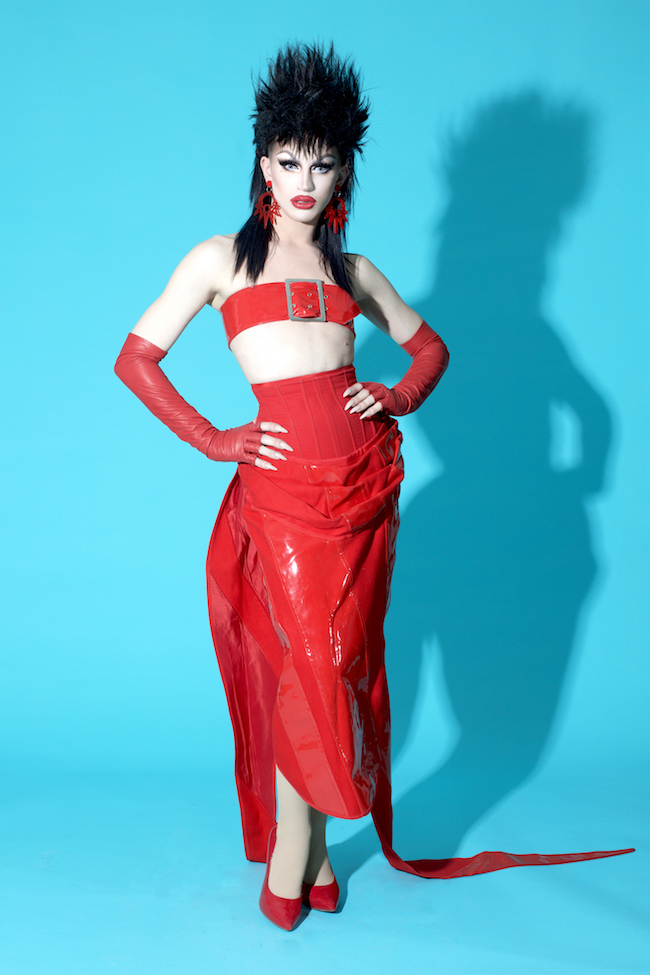 As the reigning queen of "RuPaul's Drag Race," Aquaria is leading a new revolution in drag that has no limits, pushes envelopes and combines multi-sensory expressions of visual and performance art. What the 22-year-old social networking phenomenon—she has over 1 million followers on Instagram—loves most about drag is that it is all an illusion, and everything a queen does is fake.
"Drag queens can get away with so much because of the superficiality of it all," she explains. "If you're not the prettiest person, you can become it with makeup. If you aren't the best dancer, throw on an exciting fringe costume and shimmy around. Lip syncing frequently takes the place of singing, and a queen can create any fantasy possible with fashion. Drag allows me to become whomever I chose to be each night, and I can live in it for however long I see fit."
Aquaria returns to NYC for DragCon. We spoke to her from the Werq the World tour bus, where she is currently headlining the USA tour.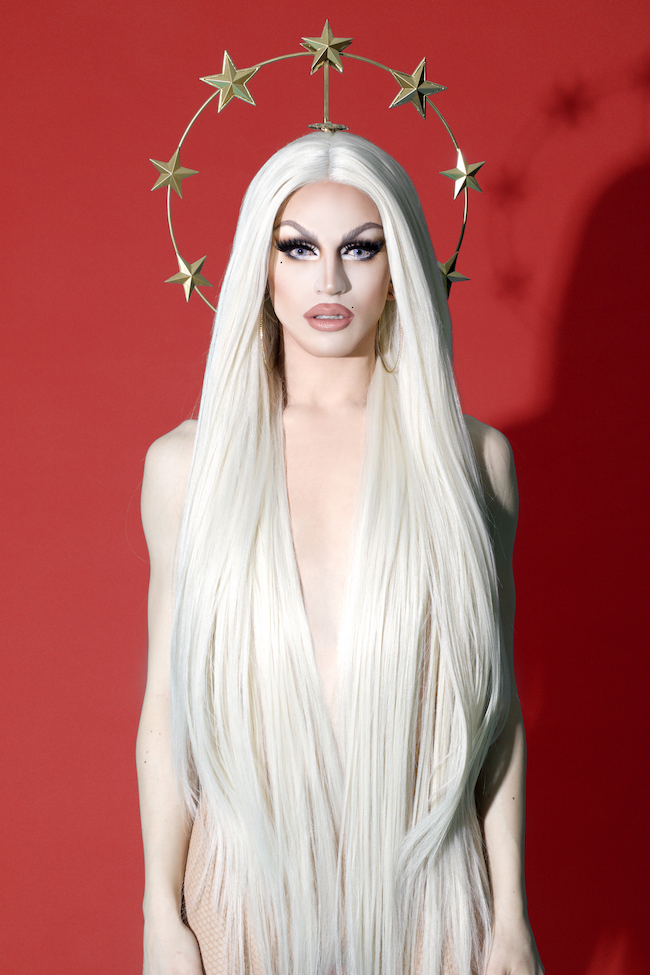 How is life as the newly crowned "America's Next Drag Superstar"?
I've been traveling around a lot. I mean, a lot! Always out of town, and shows are never, ever near each other. But who am I to complain, right? I've seen plenty of new places that I never thought I'd have the opportunity to see and have met so many fun people. Half my job is meeting fans, and that's probably the best part of the job. I like getting to know who all the kids are at my meet and greets.
We love seeing your fashions! Where does your love for fashion stem from?
I've loved fashion for as long as I can remember. I would probably count Thierry Mugler, Madonna and Michele Lamy among my top influencers. A large part of drag is about doing your research, honoring fashion icons throughout history and carrying on their legacy. I think what helped me to win my season was knowing what's come before me, whether that's drag or fashion, and just really reinterpreting that. I know things that people don't expect some 22 year old to know. I went into the competition determined to convince people that I knew what I was talking about and that I could do this.
We're speaking with you from the Werq the World tour bus, where you're traveling the country with Asia O'Hara, Kameron Michaels and Eureka. How different is your relationship now with all the queens from what we saw on the show?
Sometimes these bitches get on my nerves. You try being on a bus with them 24/7! I'm sure they get sick of me, too. But whenever we get on stage, we leave all the nonsense behind and have so much fun together. They really are the most talented group of queens I've ever seen.
What are your responsibilities as the reigning queen of "RuPaul's Drag Race"?
My main responsibility is to make my mark on the world of fashion, drag, even music, because—why the fuck not?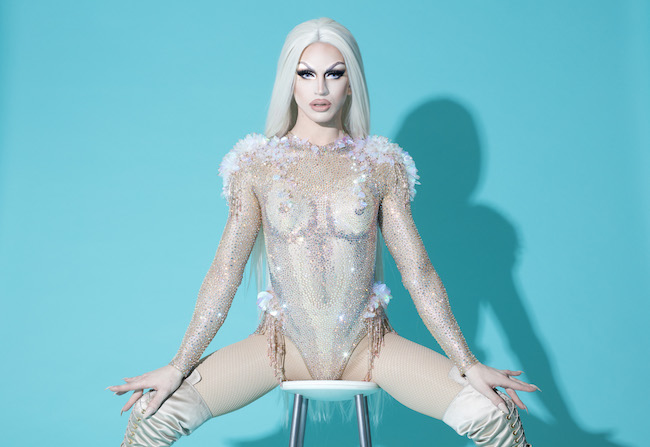 What advice do you have for the next generation of drag queens?
Don't follow anyone's footsteps; make your own. I've been friends with Sharon Needles for a while now. She would come to visit my shows, hang out, and from there we became good friends. She's been along with me for the ride but has never once told me how I should look or act. She's shared suggestions on things, but more about life rather than how to put on an eyelash. The point is, no two queens are alike, and what works for one will not necessarily work for another.
We can't wait to see you at DragCon! Any final message?
Thanks! I can't wait to see you! And yes, as a matter of fact, I do have something I want to say. Listen, any queen reading this: We need to fully support queer artists, because there are so many talented people who don't have large budgets or lots of connections to make their visions happen. Queer artists are some of the most important voices of the LGBTQ community. We need them, so show them some love and respect.
Visit ageofaquaria.com