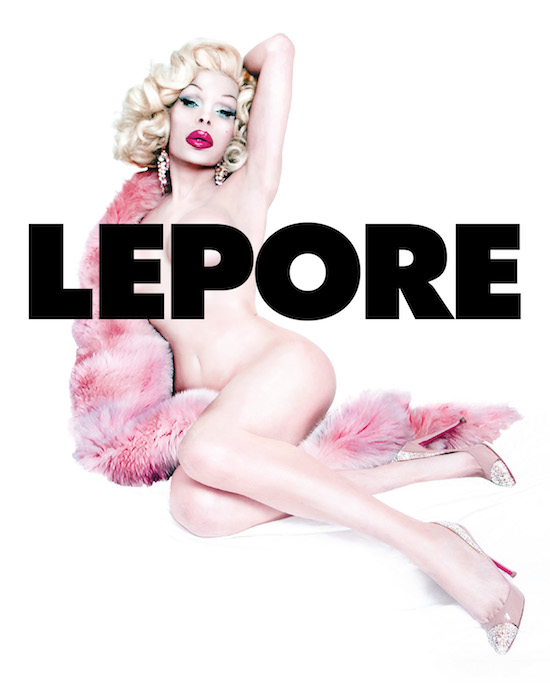 Having just returned from performing in Rome, internationally famous personality Amanda Lepore has just launched her new book, "Doll Parts." It contains her story infused with glamour, visuals and beauty tips.
The former club kid is a model, entertainer and socialite. She is a regular subject in the works of photographer David LaChapelle and has recorded with rap star and sex symbol Cazwell. Lepore has been featured in fashion magazines and has cameo appearances in music videos with artists such as Elton John and Grace Jones.
Speaking with Lepore is always a blast. We talked about her new book as well as her future endeavors.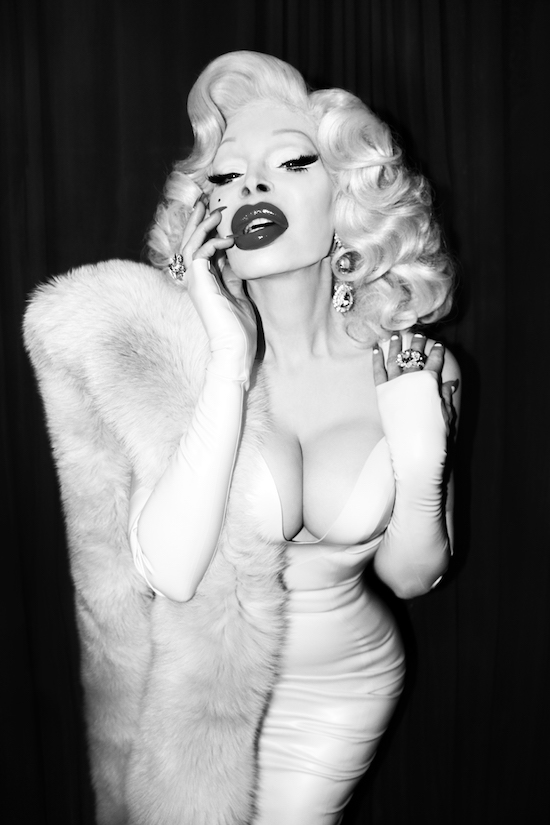 Amanda,congratulations on your new book.
Thank you so much.
I love the name, "Doll Parts." Who thought of the name?
My manager suggested it. I like it too. It's good. I mean, I do look like a doll. I have doll parts.
What is your favorite part in the book?
Well, I like the beauty tips. I'm a very visual person. I really like pictures a lot. When I look at other people's books I always gravitate towards pretty pictures. The pictures mean a lot to me, and I love the cover (by Rob Lebow) so much.
Did you have a big part in the writing of it?
I mean, it's my story. A ghost writer had a passion to write it. He interviewed me for two years, over time. We spent a lot of time together with him asking me questions, and he wrote my story from the interviews.
Aside from the book, what have you been up to?
I am doing new music. I'm working on a song with Cazwell, and there are four new songs that I recorded for my upcoming EP. There should be a single coming out soon!
I love glamour, and make a lot of my costumes. I spend a great deal of time stoning out ts and accessories.
You do that by yourself? That's so time consuming.
Someone makes the outfit, and I'll stick on the stones. It's a lot of work. I do the shoes and the bag. I love matching things. They're great.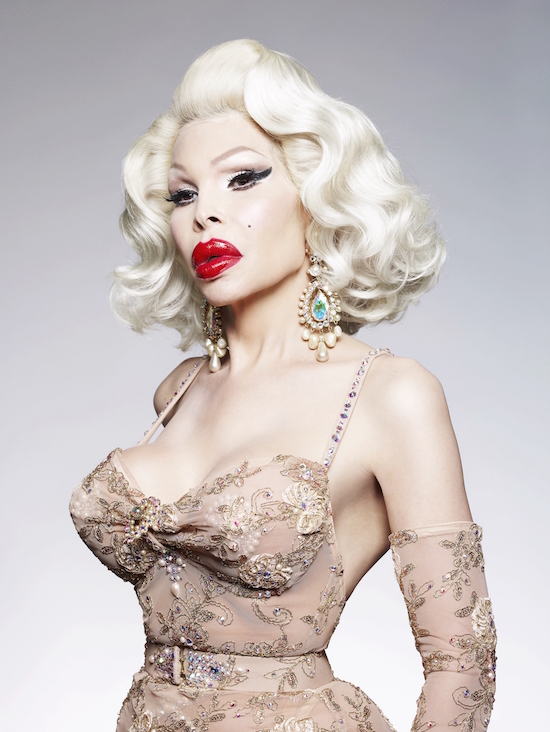 Well, you are always dressed fabulous.
Thanks! I like keeping busy.
You still perform a lot?
Oh yeah, definitely. I was in Rome a few weeks ago, and just got back from Miami. I am heading to Texas tomorrow for Splash Pride.
You also work a lot with Cazwell, correct?
Yes, he wrote most of my album, I…Amanda Lepore, and we are currently working on a new song together.
So, since your book was written over a two- year period, what has changed in your life?
The book was finished last year, but since it started turning more into a photo book, it took more time to produce. The story itself ended around the year 2000 when I started performing. It mostly deals with my childhood, moving to NYC, becoming part of the club scene and working with David LaChapelle,
I don't think much has changed, I am still doing a lot of what I did back then, but I am performing more now, singing and doing Burlesque-style shows, which I really have fun doing!

With all the issues going on with this new administration, how do you suppose the future looks for the transgender community?
He's doing really awful things to a lot of people, and to a lot of different groups. I don't really know, since I never really had a problem with anything, but it's kind of scary. I am not so political, but I know that I should not like him.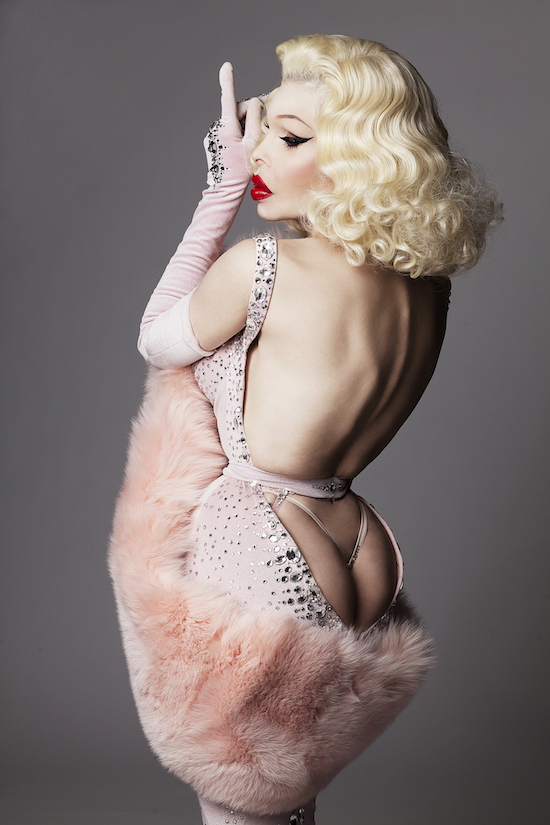 Any sneak preview on your new album?
I recorded a David Bowie cover, "The Jean Genie", and three other new songs. Hoping to have a new song released over the next month or so.
Is there anything that you wish to promote?
Just my book for now, and stay tuned for new music. Follow me on Instagram for the latest parties and where I am traveling to. When I am in town, you can usually catch me at Battle Hymn, Strut, The Box, Gotham, and On Top will be starting in a few weeks.