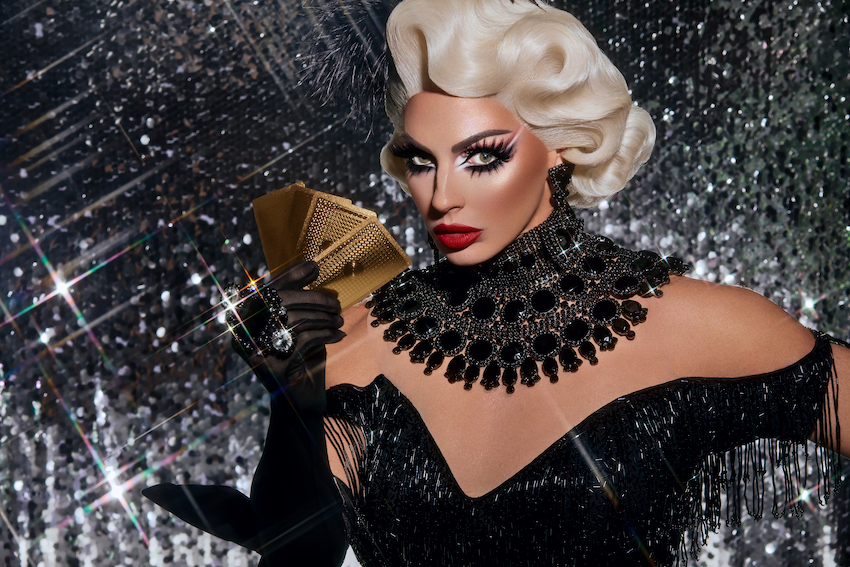 The beautiful and talented drag queen Alyssa Edwards (Justin Dwayne Lee Johnson) will be coming to Carolines in the heart of Times Square for five appearances November 1 to 3, 2019. The serial pageant queen, after winning multiple crowns, rose to super stardom after appearing as a contestant on Season 5 of "RuPaul's Drag Race" & "RuPaul's Drag Race All Stars," she became a fan favorite.
Her edgy and warm personality afforded her a household name, as did her role in the Netflix docuseries, "Dancing Queen." Still performing and touring both nationally and globally, Edwards also teaches dance in her hometown. I had a blast speaking to her regarding her drag experiences and her quirky sense of humor.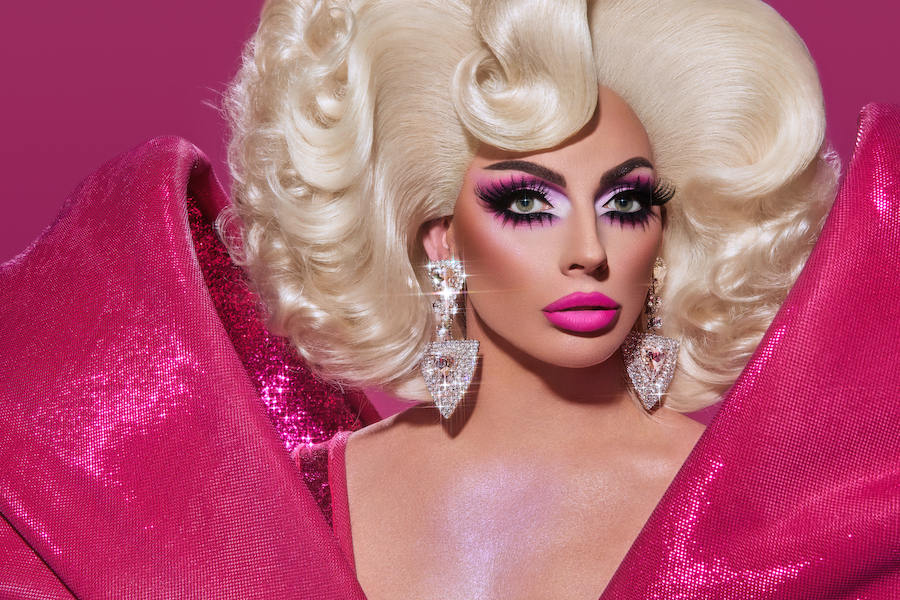 INTERVIEW
I was stalking you on Google, and you have more titles than any queen I know.
Thank you for reminding me. I need that mid-week Wednesday over here in Dallas, Texas.
When did you decide to become a pageant queen?
I don't know if I decided to become a pageant queen or if it was just in my blood. I've always been bred a through-and-through Texan, so it's a southern thing. We grew up watching Miss Texas in my family. I can remember being a little boy in front of a TV thinking, "This is so incredible! Why are my sisters is not wanting to do this?" My mom would always joke with me. She said, "Well, none of my daughters want Miss Texas, but my son did." It's true. I just remember watching these pageants on TV thinking, "This is incredible! How much fun would this be?" All the women were so poised; it was true perfection. I was just always mesmerized with pageants, so when I started to do drag I really ventured into the artistry kind of by accident. I went to an open-stage night. I found myself on stage. I won that night too! It was judged through audience response. It took off. People told me that I was born to be on stage. I had braces, I was a young little gay, big, wide eyes… and this was before "Drag Race," before TV drag was even heard of. So to get a stage you have to have a title. So I thought, "Wait a minute, there is a drag queen pageant?" Then I saw a flyer. Oh my gosh, you are taking me down memory lane with this! I just had to do it. My friend said, "You don't know anything about this," but I had to do it. Laken Edwards became my drag mother, and she was a pageant expert. It was like "Little Miss Perfect: Part Two." She had me in rehearsals, and we wound up in Miss Texas, and you know what Eileen, I made the top 10. I think it was by accident, because there was a pool of 45 contestants. I was the youngest, and I was so excited and so eager. I really believe it was my talent that got me into the top 10.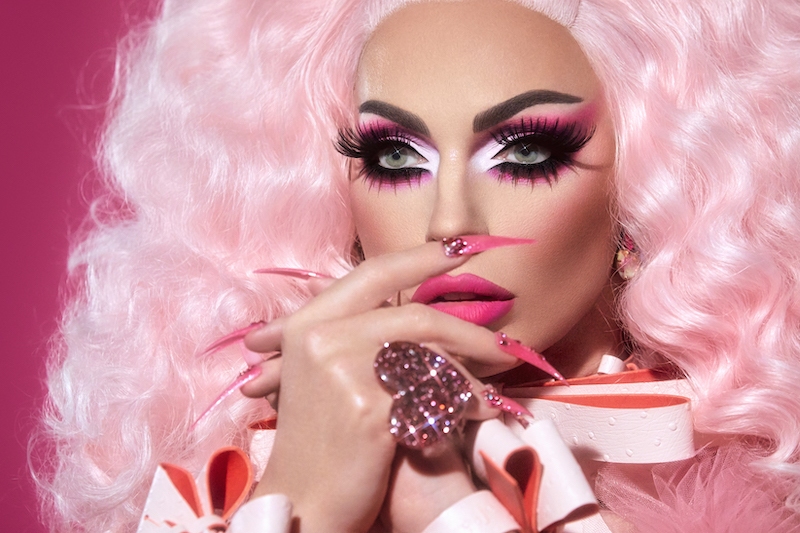 But you're also so pretty.
Thanks very much, but you know, in my earlier years it was a creative work in progress. So that's the story in a nutshell.
Then by the time you got to "Drag Race," you were experienced.
By the time I got to "RuPaul's" I had already been Miss Gay USA, I had been Miss Gay America for a good couple of months, and I thought at that point I was at the pinnacle of my career. Little did I know there was a whole other testament that was being opened. I just thought being a small-town guy, drag extraordinaire performer, that I was at the top. Then I realized, "Wait a minute, drag is art, and art is subjective." There were so many different styles and types. It was so fascinating to me to meet other guys like myself with a whole different medium added to the word drag. I fell short. I don't want to say I fell, because I learned so much. I was counting on winning. I thought to myself that this is the world's largest pageant, and I am the crème de la crème. When RuPaul said "Alyssa Edwards, sashay away," I thought, "Well, hold on, things were not supposed to go down like this." I was having my Sally Field moment from "Steel Magnolias": "It's not supposed to happen like this." This whole thing with Alyssa Edwards and my career had taken another turn. It took another fascinating turn, and here I am, going to appear at Carolines. This was a whirlwind. This was nine years ago; I'm going to be 40 in January. Can you believe that?
I cannot.
I remind myself every night when I get home, or my body reminds me first, "You're not that little spring chicken anymore." I remind myself every night that I've had such an amazing life. I am living my life on stage, day after day. I'm just so grateful. Drag really is alive. It makes people smile, it makes people feel a certain way. It's given me the strength and the courage to face my fears head on. That is the biggest reward that I get from all of this.
So tell me about Carolines. What can your fans look forward to?
Well, with Alyssa Edwards, always expect the unexpected. It will be a night of a million giggles and a really good time. I think what people think of me and my character is they envision an all-out southern shindig. It's like going to a barbecue on Sunday. You hear stories, you hear laughs, and that's what I'm all about. That's what my character is. Crazy but fun, a good time.
Alyssa Edwards Show Info:
Carolines on Broadway
1626 Broadway
New York, NY
Tickets available at
carolines.com and
Ticketmaster.com.
Friday, November. 1
7:30 p.m. & 10:30 p.m.
Saturday, November 2
7:30 p.m. & 10:30 p.m.
Sunday, November 3
8 p.m.