Alexander Abramov, better known on Instagram as Abramov Lex, bares all in "Uncovered," his coming-of-age photo art book about a man who isn't afraid to speak his truth, follow his vision and be exposed, both body and soul.
He developed the idea for the five-part series three years ago when he first moved to New York City from Moscow. "I knew it would be a long process, but as a person who has never been a professional model and also never published a book before, I had no idea it would be this challenging," he admits.
"Uncovered" Vol. 1 Wrangler and Vol. 2 Mercenary are available for pre-order now on his website, abramovlex.com.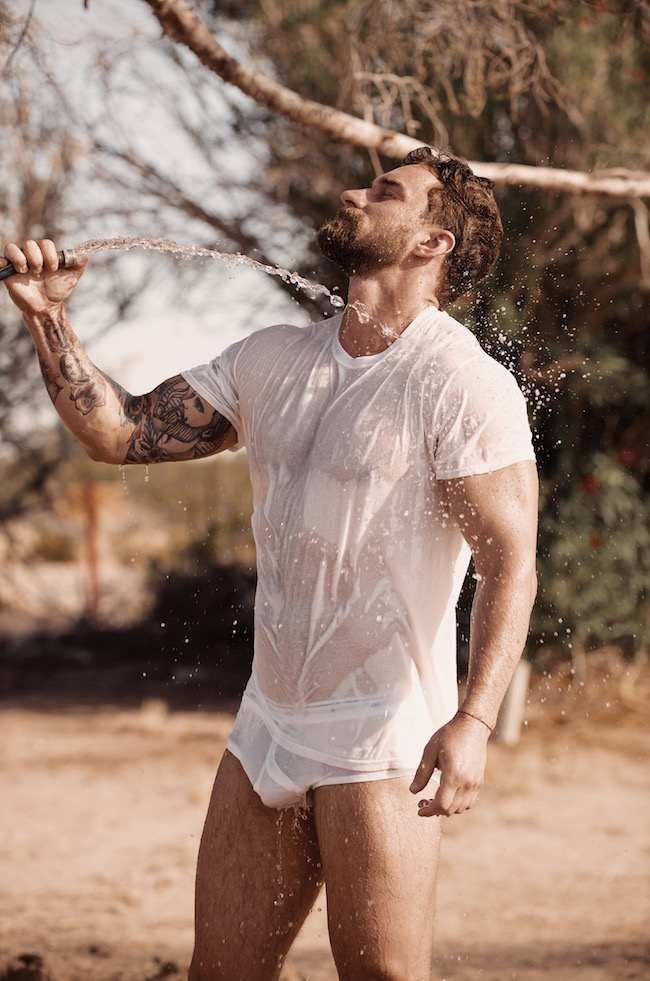 What did you learn from the making of "Uncovered"?
Rather than learn, I confirmed for myself that I'm a survivor, a rebel and a fighter. When I originally started thinking about the project, I could not imagine how much responsibility I would be taking on: responsibility for images and some very personal writing. More importantly, I feel a responsibility towards gay people whom I hope, after going through the pages, will understand these books correctly and will take something from them.
Was it more difficult to bare your body or soul?
After 10 years of intense workouts, I feel pretty confident with my body. It was difficult for me to share some of the entries. I would like people to know me as more than a muscular Russian gay guy who can take a cute selfie on Instagram. I want people to understand me through my past experiences that have shaped me. My diary is about awareness of my homosexuality, about my experiences and explorations of the world: first feelings, first love, first sexual encounter… It is also about human imperfection and struggle, drugs and fears, scars and past troubles. On the whole, it tells of becoming the man I have wanted to be: a man who is able to learn and grow from experiences, and inspire others to makes changes for the better.
Should everyone take a naked photo of themselves?
Well, of course! Why not? Find beauty in your body, and get comfortable with it. I have never done this before, and wanted it to be tasteful. I am not a person who normally takes his shorts off at a clothing-optional beach. In reality I am kind of shy, believe it or not. It took courage, but I definitely do not feel bad about all of the naked pictures that we did for the five volumes of Uncovered. No regrets at all. I'm proud of how hard I worked to get to where I am now.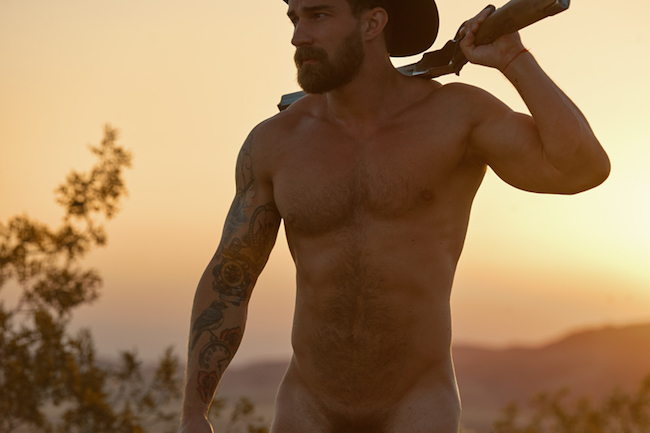 How did you choose the five characters in the series? What is the significance of the Wrangler, the Mercenary, the Woodsman, the Journeyman and the Seafarer?
I was mostly guided by all my sexual fantasies dating back to when I started feeling attraction towards my gender. All these characters have long been sex symbols in gay culture. Plus their diversity gave me opportunities to play around with my locations for shooting. For each story, we create a unique world full of actions and emotions and the reader is the hidden observer of the day in the life of the man whose life is the title.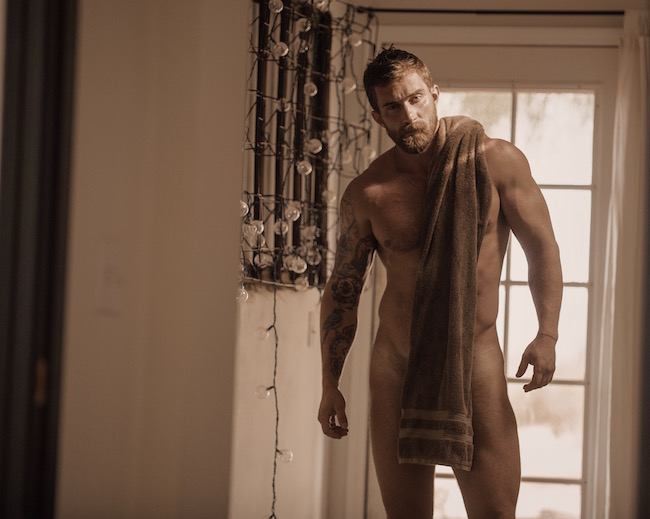 A portion of the proceeds will benefit the Russian LGBT Network to help protect the gay youth of Russia and the Republic of Kazakhstan.
As a gay man who was born in the Republic of Kazakhstan and lived my young adult life in Russia, I know from experience the horrible situation of gay men and women in these countries. They have no rights at all. I remember when I was there I feared I might lose my job if the wrong person figured out I was gay. I'm a strong person, but when you live in a world where being gay is not acceptable, it is very hard to be yourself and lead a happy life. I made a huge step when I moved to the USA three years ago, and I hope the donation will give another guy like me an opportunity to be true to himself and find courage to leave like I did.
Visit abramovlex.com.