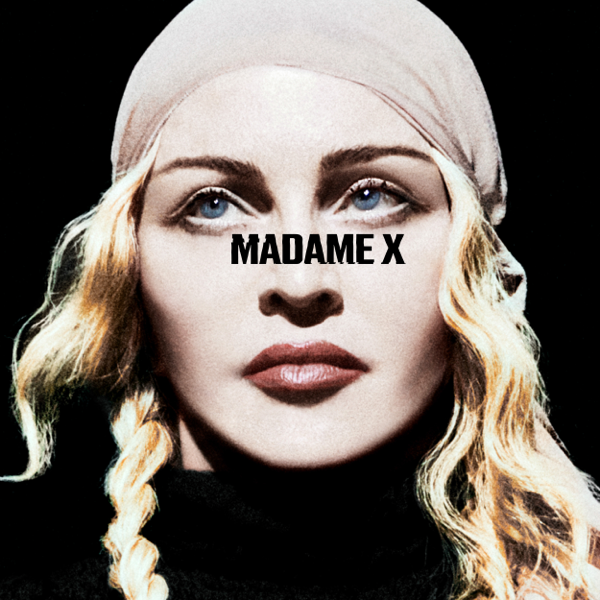 Released as Billboard's #1 in top album sales, "Madame X," the spy-filled thriller personifying Madonna's various mystiques (mother, nun, Joan of Arc) presents us with her experimental musical pleasures, incorporating Portuguese and African influences and adding a dose of social consciousness. Deciding not to play it commercially "safe," her 14th studio album is triumphant, haunting and mystical.
Bold and riveting, Madonna allows herself to do music she enjoys rather than going for the pop radio hit. There was a lot of thought and intensity within the creation of this album, some bordering on artistic insanity and spirited imagination. During an interview on "Today," referring to the album, Madonna stated, "The messages within the songs, to an extent, people understand them and are inspired by them."
"Medellin," her choice of a leading single, reached #1 on Billboard's Dance Chart. It was a perfect selection, and perhaps the most radio friendly on the entire record. With lyrics like "Sipping my pain just like champagne," it's got to be a hit. "Dark Ballet" is accompanied by a compelling and powerful video, and "God Control" is a dark attempt to wake up the planet, with lyrics including, "People think I'm insane/The only gun is in my brain/Each new birth, it gives me hope/That's why I don't smoke that dope." "Killers Who Are Partying" has some intrepid political comments, paving the way for people to enhance their awareness of our world's parliamentary climate.
"Madame X" is unapologetic and risky, but also adventurous and vibrant. The last track, "I Rise," comes just in time for WorldPride. It celebrates her support of the LGBTQ community and is certain to become a gay anthem. I applaud her for her artistry regarding the record and congratulate her for the album's true musical honesty and courage.