Alan Cumming – 'Och & Oy! A Considered Cabaret' With Ari Shapiro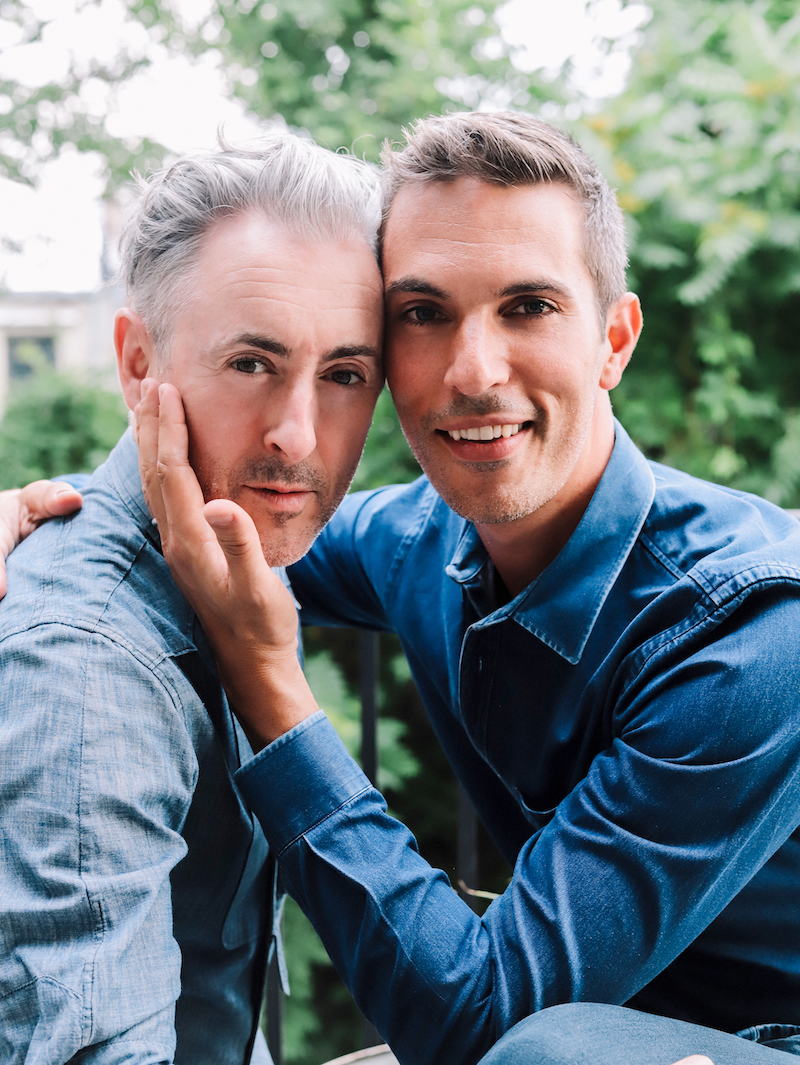 Superstar Alan Cumming ("Cabaret," "The Good Wife") and Ari Shapiro (NPR's "All Things Considered," "Pink Martini") have announced their debut collaboration in "Och & Oy! A Considered Cabaret" on Saturday, September 21, at 7 p.m. and 9:30 p.m. at Whyte Hall in Fire Island Pines. The two-show-only adventure is presented by Daniel Nardicio with musical direction by Henry Koperski.
What some might consider an unlikely cabaret couple—Shapiro, a news personality and Cumming, an actor, producer, nightclub owner and star of theater and film—together they have formed a professional alliance besieged with a dazzling chemistry and a whimsical, artistic affinity. Both men are storytellers in a sense, and rumor has it that Shapiro has a phenomenal singing voice. It holds the promise of an unusually entertaining evening. Tickets can be purchased at www.dworld.us.
With regard to the show, Cumming says, "What I love most is it is fresh and ever-changing, and there's an element of the audience being part of the ever-changing with the Q&A section. And mostly, it's just two chums mucking about and hopefully being entertaining."
I spoke with Cumming while he was filming in Albuquerque in hopes of gaining some insight or a sneak preview of "Och & Oy!"
INTERVIEW
How did you come up with this idea to produce a show with Ari Shapiro? I realize that while you are both storytellers, your stories are quite different.
Yes, well, what happened was I've known Ari for a while, and a couple of times we've done these conversation things. When one of my books came out, he sort of interviewed me. Another time, this year in Washington, there was an exhibition at the museum about Stonewall, and I curated it. So a few times we've had this kind of evening with the two of us where he was sort of interviewing me, but it was much more like a conversation. We just got on really well. We are very different people, we come from very different backgrounds, but we actually have a really great chemistry. You know, Ari sings, and has a lovely voice. He is actually much more of a show queen than I am.
Really?
I've only ever done two shows on stage in my life, so I'm not a very up-to-scratch show queen. Everybody thinks I am, and I'm always sorry to disappoint people. So I said to him, "We should do a cabaret show together." He said to me, "Don't you go making false promises." So we chatted about, rehearsed it and now actually, after I speak to you, I'm going to be rehearsing it on the phone. I am in Albuquerque shooting a film. That's the way we do it these days. So that's really how it came about. I think we have an interesting combo of personalities and backgrounds, but at the core we share the same values.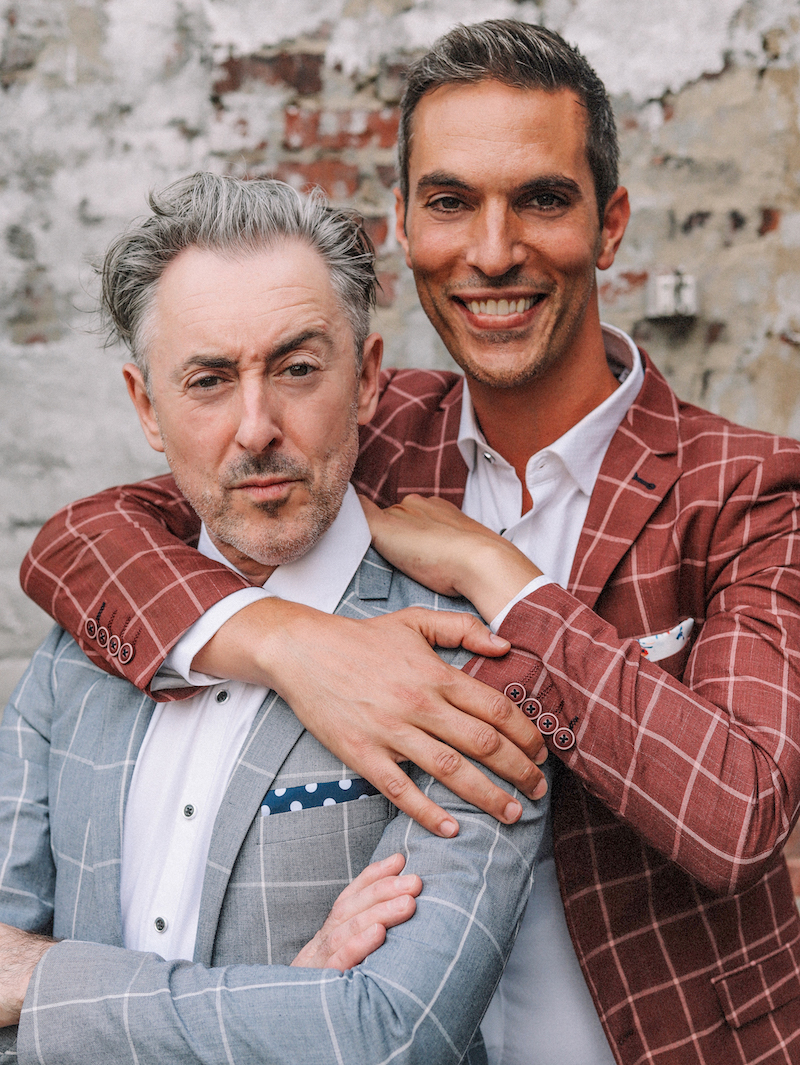 What are you most excited about or looking forward to when doing this performance?
Well, there's a section where the audience can ask questions. I'm really looking forward to that, because I've never done that in a cabaret show. I've always told stories and sung songs. I do like to be interviewed or have conversations on the stage. I really love engaging with the audience that way and just finding out what questions they want to ask. I'm looking forward to all of it, but I guess the questions are the part of the show that's the unknown. It could go anywhere. I'm going to ask the audience to think about questions they want to ask either of us, and we will be as honest as we can.

You realize you run the risk of people asking you all the questions that you hate to be asked and have been asked a million times?
I will say, "Next… Google it."
Will you be taking this show on the road, so to speak?
We are doing it this week in Provincetown and then we're doing it on Fire Island on September 21. That's all we've got right now. We are kind of testing it out to see how it goes. I'm actually going to London in a couple of months to do a play, so I will actually be away. I think we just wanted to do a few shows and see how it goes and see how we feel about it. Ari's schedule is a lot more rigid than mine. If we were going to do that we have to plan it properly. This is sort of a tryout.
You are an actor, producer, singer, author, club owner, personality and so much more. Is there anything that you haven't done that you still wish to do?
Well yes, but I don't know what they are though. I mean, there are loads of things. I'm open to anything. I feel when you are eclectic, people give you more eclectic ideas, and I really love that. I love trying out different things. I guess what's exciting me right now is because of the bar, Club Cumming, I now have a production company, Club Cumming Productions, along with my partner in the bar, Daniel Nardicio. That's really exciting, because we are doing a slew of projects together. We are starting to go to LA and pitch a lot of our fans who we've been working with. So that's really exciting, being a producer and also being able to help people who I think are really talented.
What motivated you to open up a bar? It's really hard work.
It was a slow evolution. It started off in my dressing room after "Cabaret." I had a bar there. I had a booze sponsor, so it was like I had a bar in my dressing room. It became known as Club Cumming, and I had put up a sign, and everyone would come after the show. I would DJ, and people would sing. Then I started doing Club Cumming parties sometimes after my concert. Then, when I was in Edinburgh at the festival a couple of years ago, I did Club Cumming there after my show, because there were so many incredible acts and performers in Edinburgh at the festival. It was just a really amazing party and performance combo. I would DJ with the band, I would sing a song and people would get up and do acts and crazy sort of acrobatics. Big actors would come and do poetry. It was a really a great mixture of all the highs and the lows and audience participation. I just felt it was a really great combination of all those things, something that you actually don't get so much in our days. Today it's always much more boxed; the entertainment is much more sort of quantified.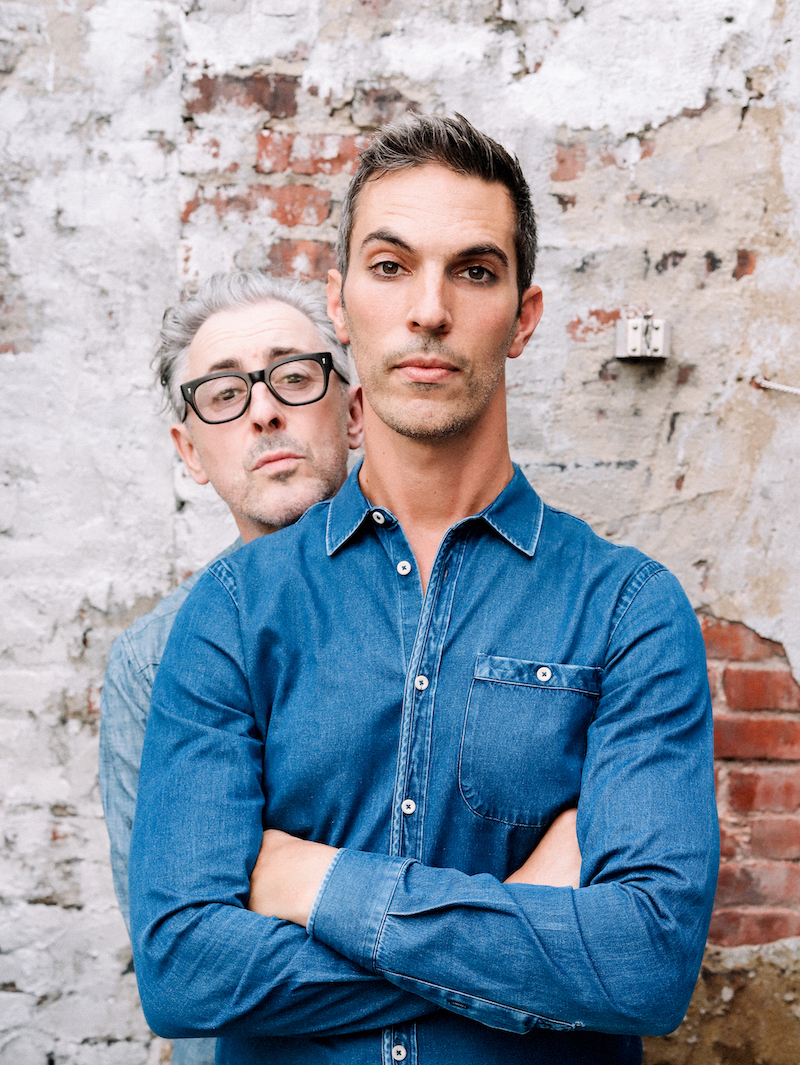 So, anyway, Daniel had produced a few concerts, so he'd seen Club Cumming in action, and he said, "You know, the boys at Eastern Bloc want to sell. They are getting tired of it." So we talked to them and told them what we wanted to do. They actually thought that was so exciting kind of re-energizing the place that they decided to stay on with us. The four of us would do it, and it was great, because Daniel and I knew nothing about running a bar. Nothing! We all have different responsibilities. Mine is mostly being me: having ideas, saying hello to people, performing there sometimes. So we all have our different responsibilities. That's really how it came about, this desire to make a place where you could have a variety, poetry one night and then the next night a benefit for some great cause. The next night it's go-go boys with weird drag acts. I love the range of it. That's really what excites me about it. I went there last week, and there was this amazing boy who did this poem/standup thing about Daniel Day Lewis. Then this other guy did a whole stand-up routine about being HIV-positive. I just love the range, I love giving all these kids a platform.
Then what's really exciting right now, in Edinburgh, at the festival, Catherine Cohen, who does our Wednesday night comedy night, just won this big award as the Best Newcomer in Edinburgh. It's just really exciting that we are giving a platform for people to conquer the world.
I love the concept, and I love the answer too. If you could have your ultimate stage fantasy, what would have to happen?
I think my biggest fantasy has to do with Club Cumming. My biggest stage fantasy is the unknown. I like to gasp. I judge things on how much I gasp. That could be a Shakespeare play or a strip show. I just love being surprised. That's really what I like, and that's what I try to do at Club Cumming. That's what's exciting about going there and seeing all of these fascinating, different people.
If you could have me ask you any question on the planet, what would it be and how would you answer it?
This just came to mind. You know when someone takes sneaky pictures of you? Yesterday I was in the airport lounge, and I sort of felt like something was going on. Literally, when you sit in the airport, you know how the seats are? My head was next to someone's head across the way, because the seats are facing out. This lady was taking a photo of the back of my head.
Not only that, she posted it and then tagged me on it as well. She said that she hated to go bother the celebrities by asking them for photographs. I thought, oh my God, so she's taking creepy pictures of the back of my head. She was probably listening into my phone conversation as well. Anyway, I suppose I would like you to ask me, does it bother you when people take sneaky photos when they think that you don't notice? The answer is, I actually think it's really disrespectful. It happens all the time. My husband has this really good radar. Suddenly he will just stand in front of me, and I'll say, "What?" Just ask for a photo or don't. People are not as good as they think they are. So just ask. Do you know what, I feel fine about saying, "I don't want to, but it was nice meeting you." But the ones that don't come and ask you and they just try to take sneaky ones, you're usually in a place where you're not on duty, or in a restaurant, or you're walking on the street.
Or you don't have your makeup on, I get it.
Exactly. The back of your head is not your best feature.
What do you want your legacy to be?
I would like my legacy to be that I was someone who used my platform to help people who aren't as fortunate as me in all ways, politically, socially. Throughout my whole career I've had great fun. I love doing the work I do. I love doing things like this show with Ari, just two people doing cabaret, talking and singing and being connected with an audience. I do love that, but in the bigger picture, I don't think it's that important. What I think is much more important is me using my fame and being able to draw attention to things that help people. That's much more important to me.