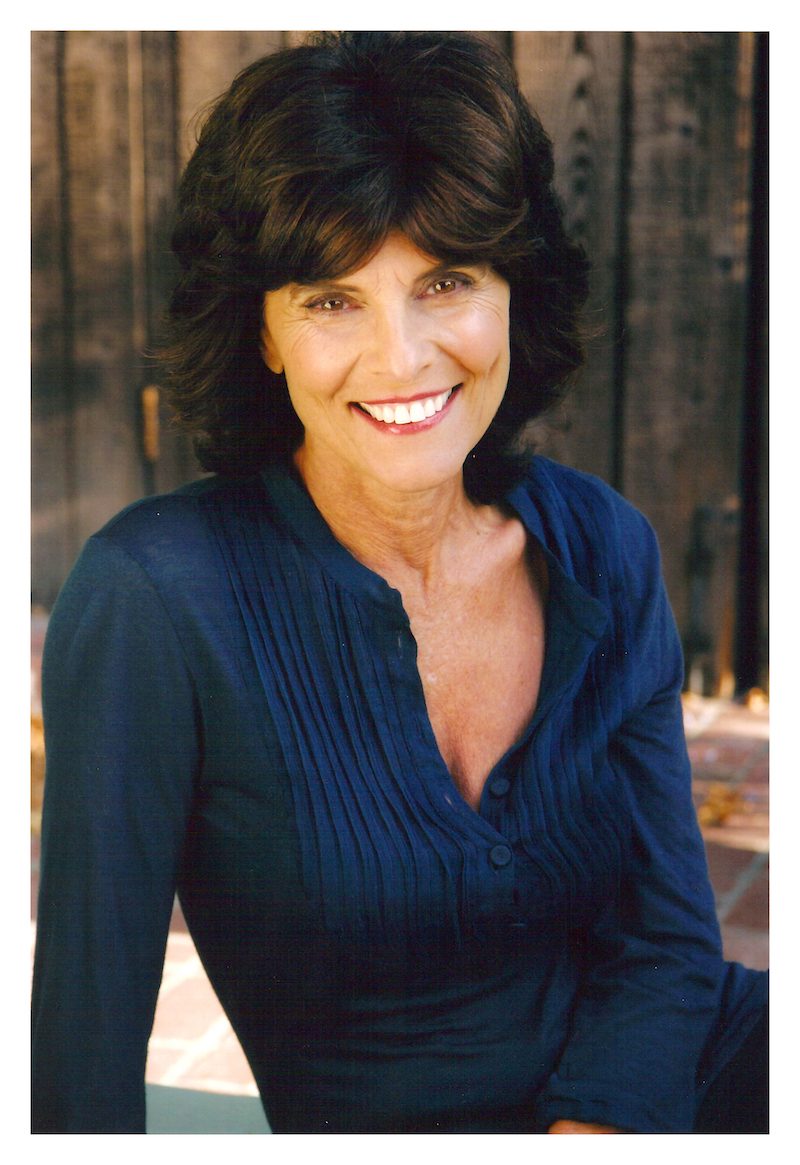 Iconic superstar, actress, singer, and author Adrienne Barbeau is celebrating the release of her new film, "For The Love Of Jessee" where she stars as Katharyn, the sensitively played, strong willed, manipulative mom of Doctor Luke Matthew. The film is set for Digital release on May 1, 2020. Also starring in the movie is Bre Blair, Randy Wayne, Mandahla Rose, Manu Intiraymi, and Tony Denman. The emotional and heartfelt film is directed by David McAbee and produced by Curta and Dennis Schlarbaum.
Adrienne Barbeau is best known for roles as Carol Traynor, the divorced daughter of Maude on the successful sitcom Maude, and Rizzo in the original Broadway musical Grease. She is also known for her appearances in science-fiction films including: "The Fog", "Creepshow", "Swamp Thing", and "Escape From New York." More recently Ms. Barbeau provided the voice of Catwoman on Batman, the animated series and appeared in the HBO series "Carnivàle" as Ruthy the snake dancer. Most recently she can be seen in the Netflix series AJ and the Queen with RuPaul.
I spoke with Adrienne regarding "For The Love of Jessee", and her amazing career…..she was vibrant, relevant, authentic, funny, humble and everything good a person can be….
INTERVIEW
What made you decide to portray the role of Katharyn?
I thought it was an interesting role. Usually you don't see the mother show up with such little enthusiasm on the part of a child. I just thought it was a really nice script, so I did it.
Have you had your ultimate dream role or are you still looking for it?
I really loved Ruthie in "Carnivàle." I mean if I want to go way, way back I loved Rizzo. I was the original Rizzo in the first Broadway production of "Grease." Ruthie was just a wonderful role. For a woman in her 50's to not have to be a nurse or a judge….I just loved everything about the show, the cast, the crew, the writers, the directors, the location… which allowed me to take my kids to school and still get to work on time. It was really an incredible experience and she was so unique. It's not often a woman in her 50s gets to be romantic or sexual.
So Ruthie is one, I don't know if there is another one…I don't know what's she's going to be. I guess that's another reason I took the role of the mother in Jessee, because there was some meat there. There was something to work with, for a woman my age.
You've had an incredible career thus far. You kind of did some of everything. Tell me, was it hard working with Bea Arthur?
Oh no, it was wonderful. She was the best. It was my first television show, I'd never done television before. I'd only done stage up until then. It wasn't until a couple years that we were into Maude that I started doing other television movies and yes,I realized how truly incredible she was. She was the most giving, loving actor and the most professional. She set the tone for the whole show. I know I told her later but at the time I just took it for granted, we were all going to show up and do the work the best we could, and do what was best for the show. But she really set that tone. You don't always get that so I was very, very fortunate. And I loved her.
One of my favorite movies that you did was "The Fog." However, backing it up a little bit what first gave you the acting bug?
It was probably my mother…. I mean she started giving me dance lessons when I was three or four. And then when I was in fifth grade somebody said that I had a nice voice so my mother drove me hours away to the Conservatory of Music, and I started taking voice lessons. But it never had crossed my mind. I didn't even watch TV. I started doing theater in high school and I started doing community theater in San Jose California. The community theater there was the San Jose Civic Light Opera and it was a big multi-million dollar organization. I just fell into it. I was working at a beauty salon and one of the clients was on the Board of Directors for the San Jose Civic Light Opera. We were just chatting one day, and they happened to ask her what she was doing at the moment and she said she was doing "The King and I." My boss told her that I could sing and that I should come audition for her. It never crossed my mind, but I went and auditioned for them and my first non-professional role, my first real role on stage was Tuptim in "The King and I." Then I continued with the Light Opera and they put together a musical comedy review and the weekend I graduated high school I went with this review to South East Asia to entertain our Armed Forces. So that was my first semi-professional job. I got seven dollars a day and we went from army base to army base doing a show. I was right on the DMZ right when the North Koreans came over and fired at some of the GIs that had been at our show, and killed several of them. It was a real eye-opener for an 18-year-old that had never been out of California. But then I came back and I started college and I figured that I would get my degree and maybe teach acting. I figured I sort of know that a little bit about that. Then I did another Civic Light Opera production with a woman who had been in New York and had been in an Off-Broadway musical and she suggested that I go to New York. She told me to at least go and study because that's where all the good teachers were. I thought "OK that's what I'm supposed to do." I had saved $1000 from my job where I was working in a termite control company. I left college and told my mother here's a box of all my stuff, when I get an address mail it to me please. I was 19 and I moved to New York. I didn't know a soul.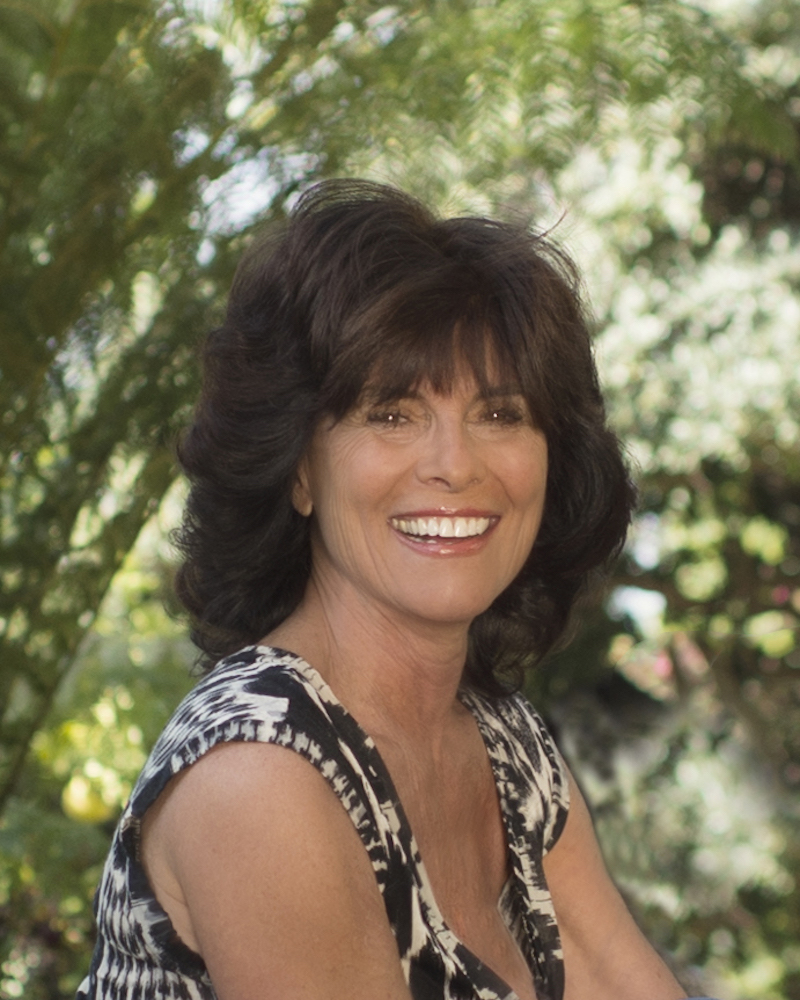 That had to be scary?
I thought to myself if nothing happened by the time I was 25, if I'm not earning a living as an actor by that time I'll go back and get my degree, and then I'll teach. By the time I was 25 I was on Broadway.
That's almost like a fairy tale that you fell into.
People ask if I was scared because I didn't know anybody in New York. At the time, and it was a different time then, I said to people when I did a tour of Pippin three years ago, doing the Andrea Martin role where I'm hanging upside down from a trapeze without a net and singing the song… I realize that I don't have a lot of imagination so I never think about what could happen.
I think that's what enabled me to go to New York when I was 19 and didn't know anybody. I just thought well this is what I'm supposed to do. When my boys went back to college and they both went back East now I think "oh my god what my mother must've been going through." In those days you didn't just pick up the phone or use FaceTime. You placed a long-distance person to person call and ask for yourself so that your family would know that you were safe. Nobody could afford to call people. But we all got through it.
Was there A moment that you recall the change the trajectory of your whole life?
It may have been being cast in "Grease" because I was nominated for a Tony and Norman Lear eventually found me because of that and brought me to LA and started me on a television career. That would be one turn around I would say. There was another one a little later on that probably changed the trajectory of my career. I'll never know but I made a decision to leave a very large and a very successful agency and go to a different one. Had I stayed where I was my career might've been very different. But I'll never know and I had my reasons for leaving and I would do it all again I think.
You were also in AJ and the Queen with RuPal recently? I had an interview with Josh Segarra.
I was really fascinated with the performance of Josh Segarra. He was so good. I was so pleased to be doing that show. In terms of the LGBTQ audience, not too many people know this but I believe that I played the first lesbian on television. I did a movie of the week called "Someone is Watching Me." John Carpenter directed it. Lauren Hutton starred and David Birney and this would've been back in 1978. It probably aired in late 78. I think that was the first time we've ever had a gay woman character on screen. It was one of the reasons I took the script. It was one of the things that I thought John handled so beautifully. I was really proud of that years later. I realize later that it was groundbreaking.
It's like the universe. What's meant to happen happens. If you could help me ask you any question on the planet what would that be?
Probably what's the most important thing in your life? The most important thing in my life are my children and my family and my friends. The career comes second….or third or fourth…or someplace down there. I am very proud of the fact that I've been able to support myself my entire life doing something I love to do. I don't know if proud is the right word, but I am very aware that that is a gift. I was able to do what I set out to do, be an actress. I wanted to earn a living as an actress. I've been able to do that, but what's most important are my kids.
Watch the "For The Love Of Jessee" Trailer here:
https://youtu.be/_JSYDn582Tk