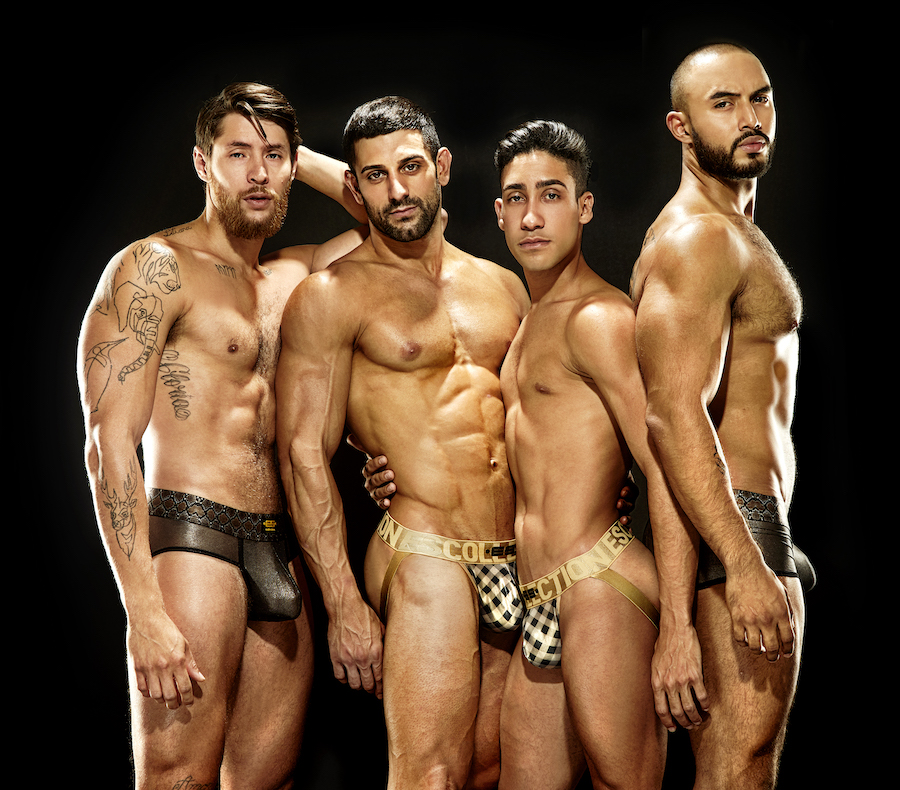 On Thursday, September 22, Spunk will celebrate their 10th Anniversary at the Monster. We asked owners Luis Gomez and Dan Tobey how they got to this milestone.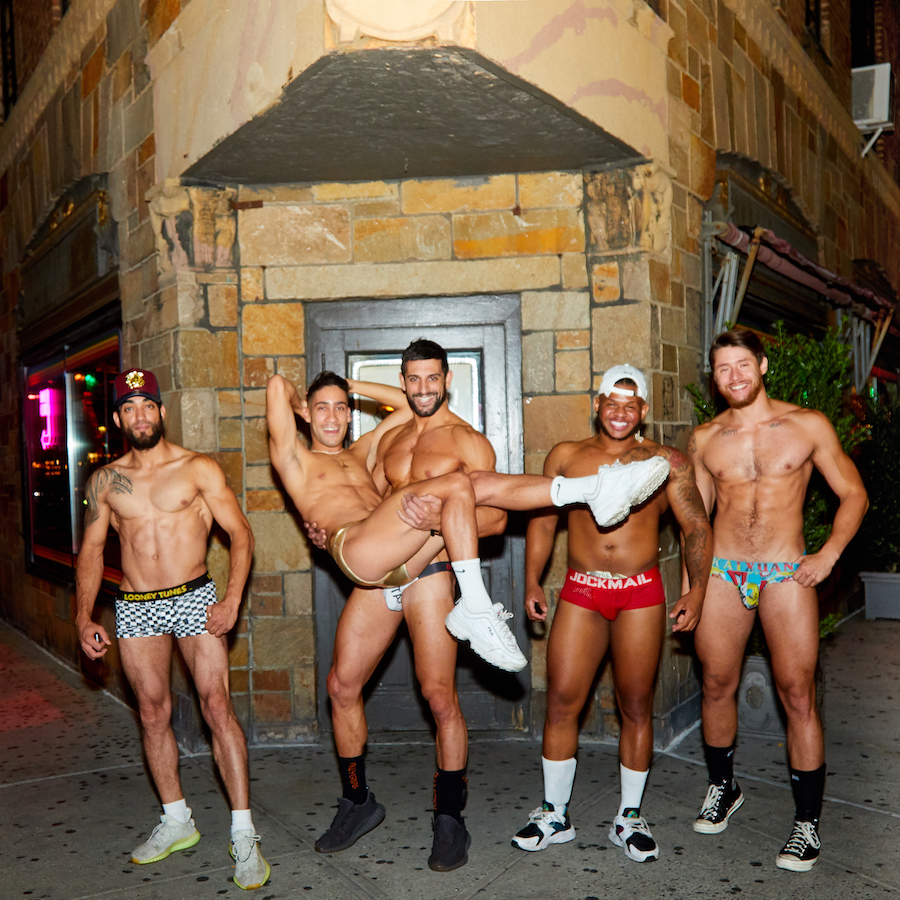 Hello, gents. how did spunk originate?
Luis started out as a gogo dancer in 2010 shortly after moving to NYC. He worked in various clubs, including Splash, Urge, G Lounge, Friends, Hombres and Adonis.
Although he was a popular dancer, Luis saw himself more as a promoter and aspired to have his own show, so he set out to find a venue to make it happen. Initially, we had a deal pending with the Web, a club in midtown, but they closed unexpectedly and the search continued. Through contacts he had made as a dancer, Luis arranged a meeting with the Monster. They agreed to give him a shot with a single event on a Wednesday night.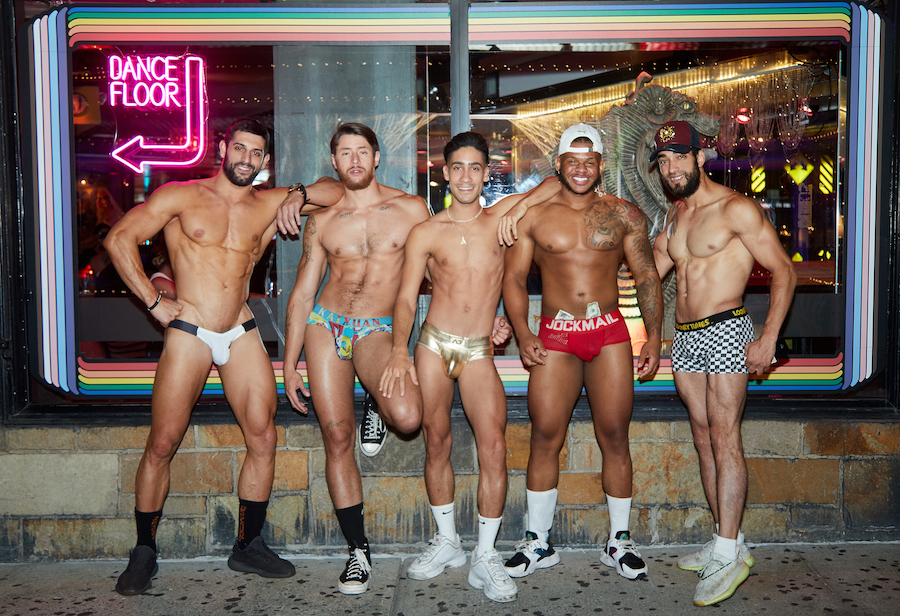 The first party was enough of a success that they offered us every other Wednesday. Holly Dae was moved from cashier to comic relief host to make the event feel less like a strip club and more like a party. It isn't easy to build something new in the competitive nightlife scene of NYC. The first year was tough, but Spunk had a philosophy that the bar had to make money first, the dancers and staff next, and if there was anything left over, maybe we would get paid. Mostly, we just kept feeding the business, with our eyes on a long term goal.
Perseverance paid off after the first year when the Monster offered to move us to a weekly show on Thursday nights. By 2014, we also landed another night at Pieces Bar, and in 2018, the Monster offered us Saturday nights as well.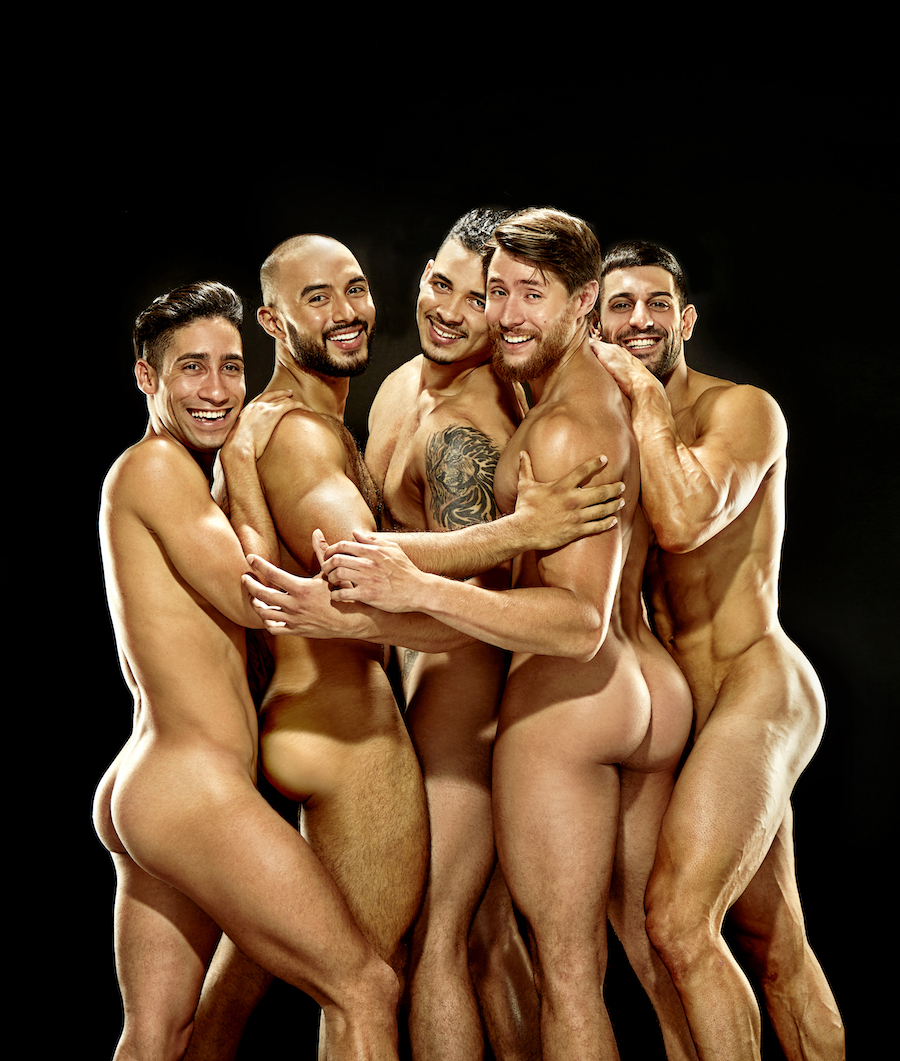 Why do you think Spunk has been a success?
Gogo dancers are fun, drag queens are fun, drinking and dancing is fun. Combining all of those elements wasn't anything shockingly new, but the combination of performers that were brought together had something special about it. We sought to create the friendliest gogo club in the city and wanted everyone to feel welcome. Spunk wasn't built by us alone, it was the hard work and talents of so many people who put in the effort. Hundreds of dancers from all over the globe have graced our stages. Drag hosts have included Holly Dae, Honey Davenport, Sherry Vine, CoCo De'Ball, Prada G. Major, Brenda Dharling, Trinity Beat, Olivia Lux, Ari Kiki, Bootsie LeFaris, Inita D, Kareem McJagger, Kendra Kinx, Tammy Spanx, Pixie Aventura, Jasmin Van Wales, Skyla Versai, Jolina Jasmine, Jada Valenciaga, Egypt, Dusty Ray Bottoms, Tiffany Anne Coke, Clarice Hart and more. In addition, a strong stable of fantastic DJs has created the signature Spunk atmosphere with their immense talents.
Spunk has had other venues. Where are you now?
Spunk has its permanent home at the Monster every Thursday and Saturday night, as well as a long running Sunday night party at Pieces Bar. We also did a three year run at the Ice Palace in Cherry Grove and Fairytail Lounge in HK.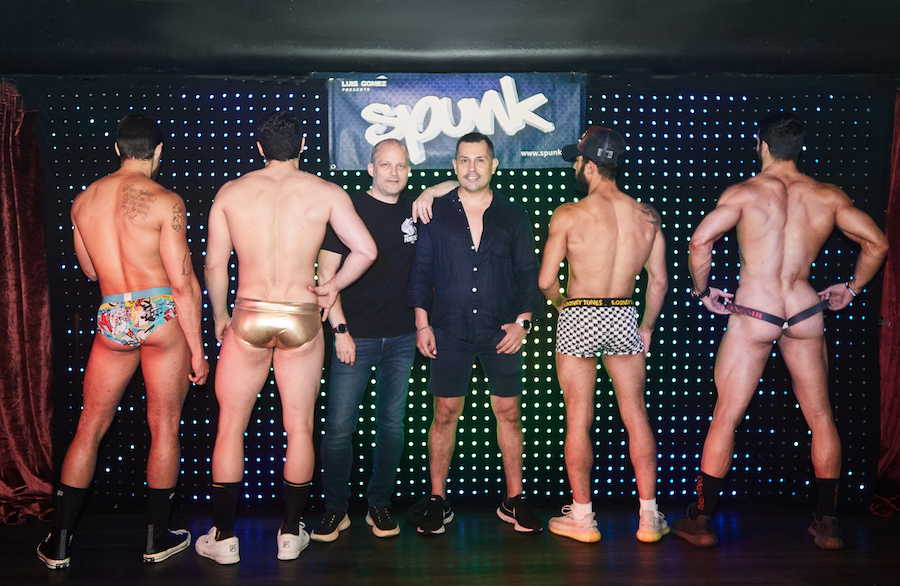 What does the future hold?
In 2020, we were asked to take over management of the Monster to help navigate through the pandemic. Dan stepped into the role of GM, which has given us even more opportunities to create exciting nightlife events. In 2021, we started producing Curtains Up!, a Broadway-themed live singing and drag review, as well as Music at the Monster, a weekly live music event centered around the legendary piano bar on the main floor. We are forever grateful for the opportunities we have been given and the people who helped along the way. Here's to many more years of Spunk events!