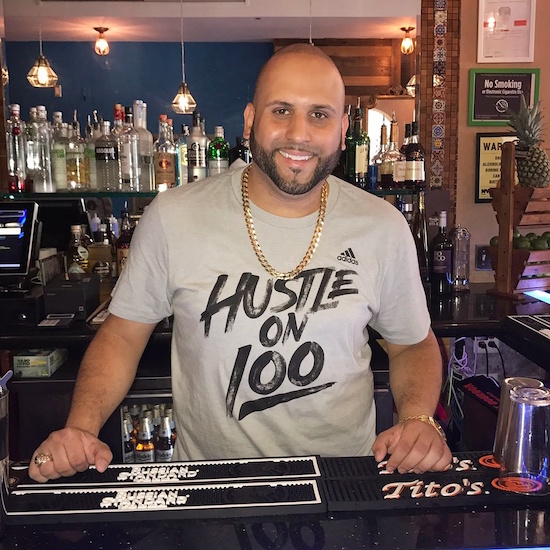 Bronx-based entrepreneur Brian Martinez has quickly created a food and lifestyle hub in New York City, having opened five inventive business concepts in just two short years, adding his unique flavor and style to the Bronx and Queens.
Martinez jokes that he was "made in the Dominican Republic but raised in the Bronx"; he credits his savvy business ideas to his Bronx and Dominican roots and his fervent love for travel – embracing recipes, garb and style from his many trips around the world.
Martinez attended Le Moyne College in Syracuse.
It was there that he first flexed his leadership muscle by founding the first New York chapter of the Latino fraternity Lambda Sigma Upsilon. After graduating, he moved back to his beloved Bronx, where he became involved in supporting and uplifting his community with fundraising, mentoring and community service.
He remains dedicated to his community and continues to use his ingenuity to grow and evolve his brand in New York City. I spoke to Martinez about his Latino heritage, love for the Bronx, entrepreneurship and what the future holds.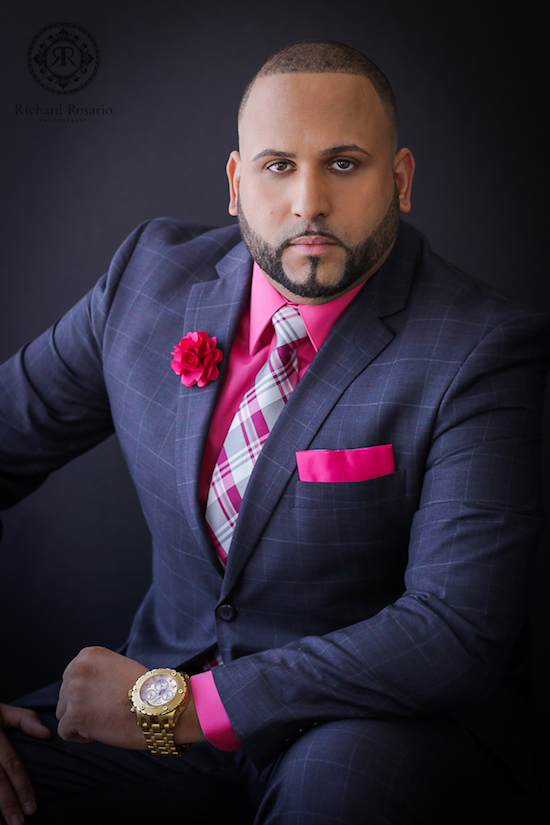 How did you first get interested in the food service industry? Did you always want to be a restaurateur?
My first job was actually at McDonald's! I worked there through high school and college and really appreciated the learning experience. I learned a lot about customer service and cross-training – the fundamentals of business. I also helped one of my aunts who owned a restaurant. I've always liked the hospitality industry. From there, I started my own consulting business and really learned the restaurant business – marketing, social media, how it all runs.
Does your Latino heritage play a role in your business?
I'm very proud to be Latino, and I've always wanted to serve as an example or role model for others. That's a part of my motivation; everything I do, I don't do it just for personal gain, I do it for those that look up to me. I didn't want to be a statistic or stereotype. I grew up in Hunts Point, which was one of the worst parts of the Bronx, and I don't believe you have to be a product of your environment – you can break out of that shell. You just need the right motivation and people to show you the way.
You're a driving force! What about being part of the LGBT community – has that affected who you are as an entrepreneur?
All my businesses are obviously very gay-friendly, but a lot of my staff at Travesias and Fresco's Cantina are gay. I try to give everybody an opportunity. Also, for the last two years, I [Travesias Restaurant] sponsored the mayor's LGBT Pride reception. It's about being a part of a community: supporting them, they support me.
You've managed to accomplish so much so quickly. What do you see yourself doing next?
Just continue to create new concepts and ideas. I'll go where the opportunities are.
Current businesses:
Travesias – 3834 E. Tremont Ave., Bronx, NY 10465
La Parada Pit Stop – 3830 E. Tremont Ave, Bronx, NY 10465
The Bronx Barber Shop – 794 Hunts Point Ave., Bronx, NY 10474
Fresco's Cantina – 12-14 31st Ave., Astoria, NY 11106
The Coffee Break Company – 3217 Philip Ave., Bronx, NY 10465