By Mick Sandoval
Let's face it: the best gifts are more about want than need. They simultaneously create and satisfy a want you probably didn't even know you had. Necessities are great, but uh, you can only get so many socks and ties.
This year has been especially chaotic for most, so let's skip the lame gift cards and clothes. Instead, surprise your man who has everything already with one of these items he never even knew he wanted. He'll remember it much longer than another boring Ralph Lauren scarf.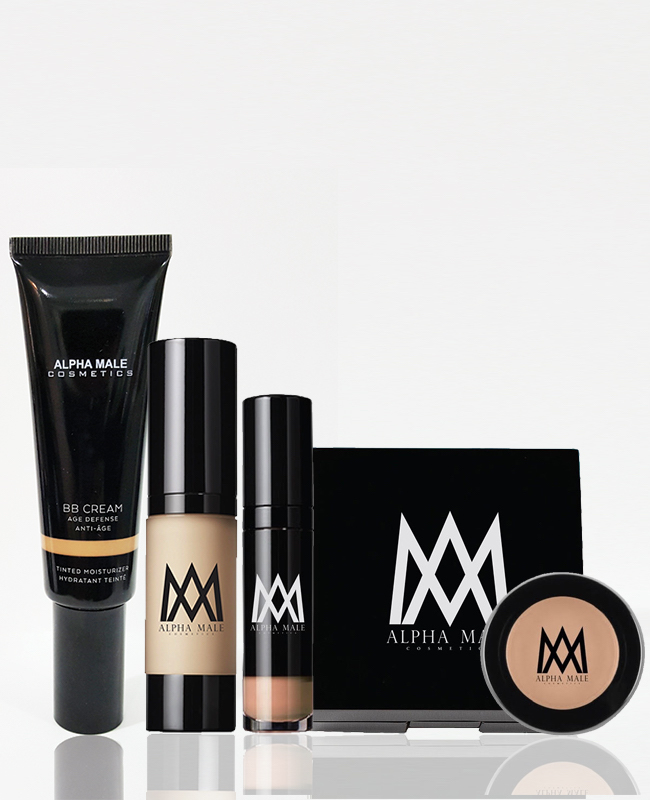 Alpha Male Cosmetics
Enhance your guy's handsomeness in 2021 with the Alpha Max Pack from Alpha Male Cosmetics. It includes the Tinted Moisturizer, Hi-Def Liquid Foundation (to hide blemishes), Liquid Concealer (erases dark circles), Duo Powder (keeps the face from getting shiny) and the pocket-sized Concealer Pot. All work to correct conditions that are unique to men's tougher skin, including razor bumps, ingrown hairs and dark spots, while also covering them up. The water-based liquid foundations and liquid concealers come in 24 shades, more than any other male brand out there right now, and are guaranteed not to cause breakouts or skin irritations. All products in the Alpha Max pack are sold separately as well. $150.00 at AlphaMaleCosmetics.com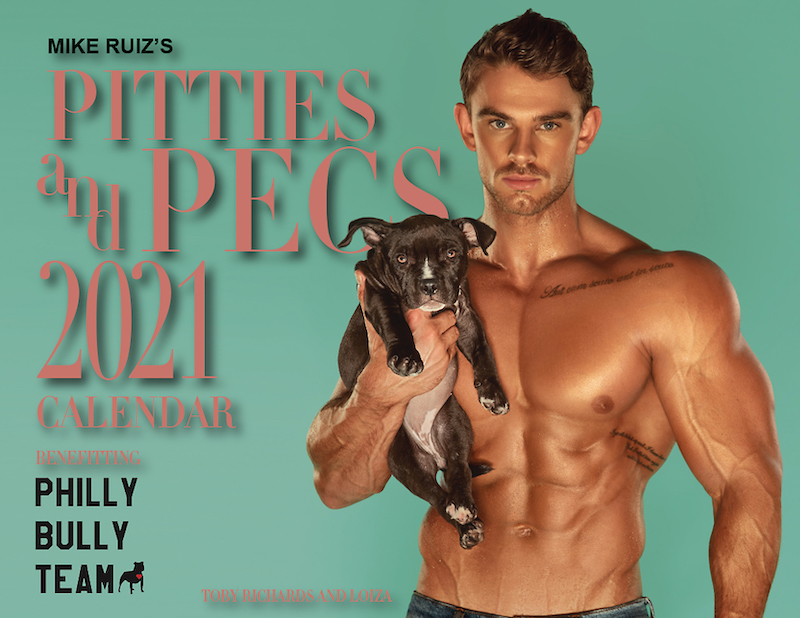 Pitties and Pecs 2021 Calendar
The new edition of Mike Ruiz's annual calendar turns the page on a difficult 2020 and looks ahead to a more hopeful and huggable 2021. Pitties and Pecs is bigger and sexier than ever before–18 months of perfection–featuring some of the most lovable pups in the arms of equally gorgeous male fitness models. As always, Mike's vision is captivating and provocative, but his message is timeless…to end the discrimination and misunderstanding of the beloved Pit Bull type dog!  $24.99 at https://www.etsy.com/listing/858527470/pitties-pecs-2021-calendar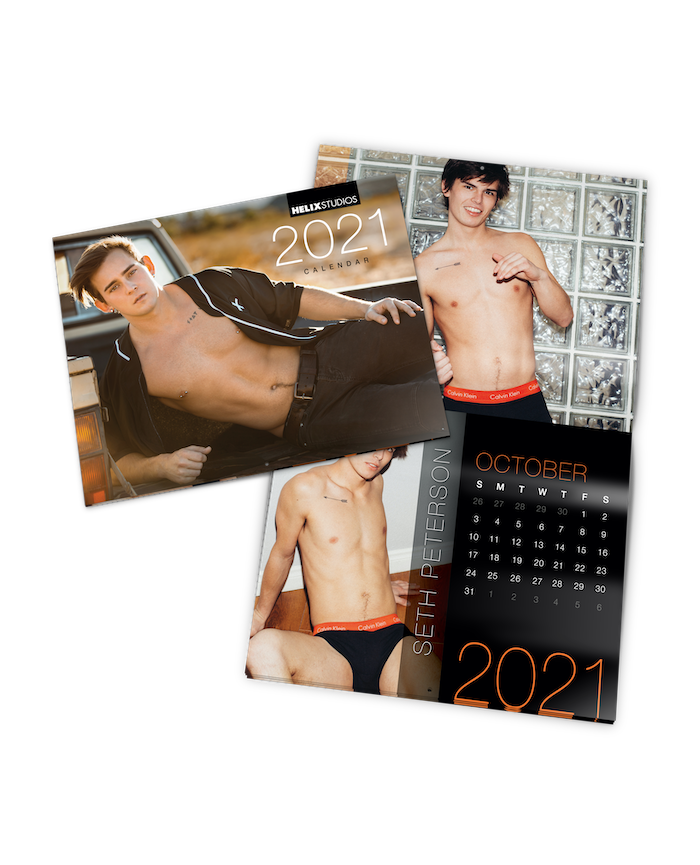 Helix Studios® 2021 Calendar
The limited edition 2021 Helix Studios wall calendar includes 28 stunning, safe-for-work photos of your favorite Helix Studios hunks to keep you company all year long. In addition to 13 full monthly spreads for Jan 2021-Jan 2022, the calendar includes two reference pages so you can look back at dates in 2020 and plan ahead for 2022. Printed on 11″ x 8.5″ high-quality photo-stock paper, this beautifully composed collection is a must have for Helix fans and lovers of male photography. Featuring Aiden Garcia, Alex Riley, Brian Gibson, Devin Holt, Jace Myers, Jacob Hansen, Johnny Hands, Josh Brady, Keagan Case, Pheonix Fellington, Seth Peterson, Travis Stevens, Trevor Harris, Tristan Adler, and Tyler Sweet.  $14.95 @ https://www.helixstudios.net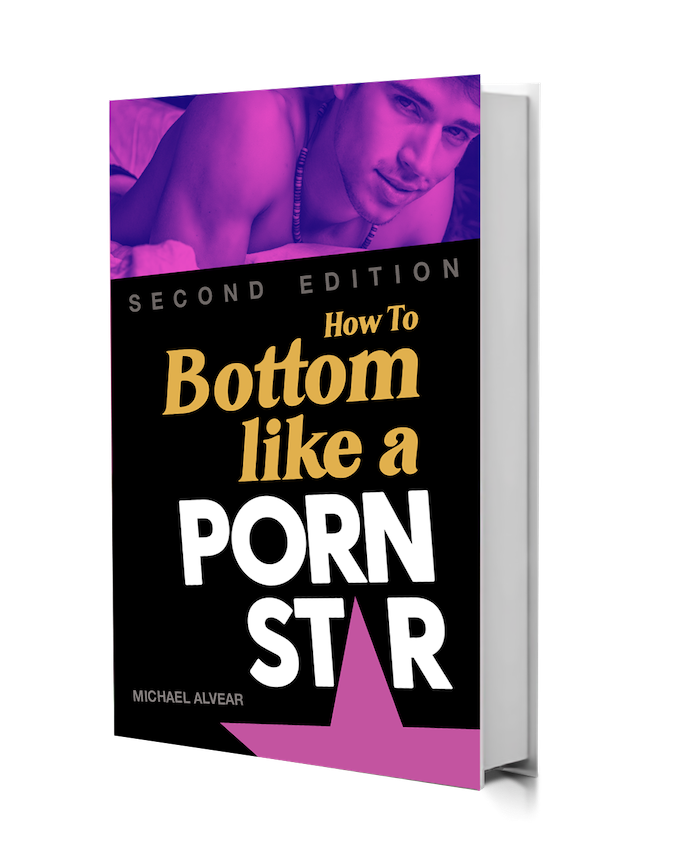 How To Bottom Like A Porn Star
The #1 gay sex guide on Amazon for four years in a row returns this holiday season with a revised edition featuring dozens of graphic, eye-popping medical illustrations. How To Bottom Like A Porn Star is a beginner's step-by-step guide to clean, painless bottoming. It reveals all the secrets to having great sex, including optimized positions to increase enjoyment, top doctor-recommended cleansing products to avoid messiness, and the :60 Sphincter Release Method, a foolproof way of relaxing the sphincter for pain-free penetration. It is based on a proven neuromuscular technique that is well known among physical therapists. Michael Alvear combines his unique brand of witty wisdom with the most up-to-date research from his team of urologists and colon-rectal specialists for an engaging how-to book that entertains as much as it informs.  Paperback is $16.99 at https://likeapornstar.net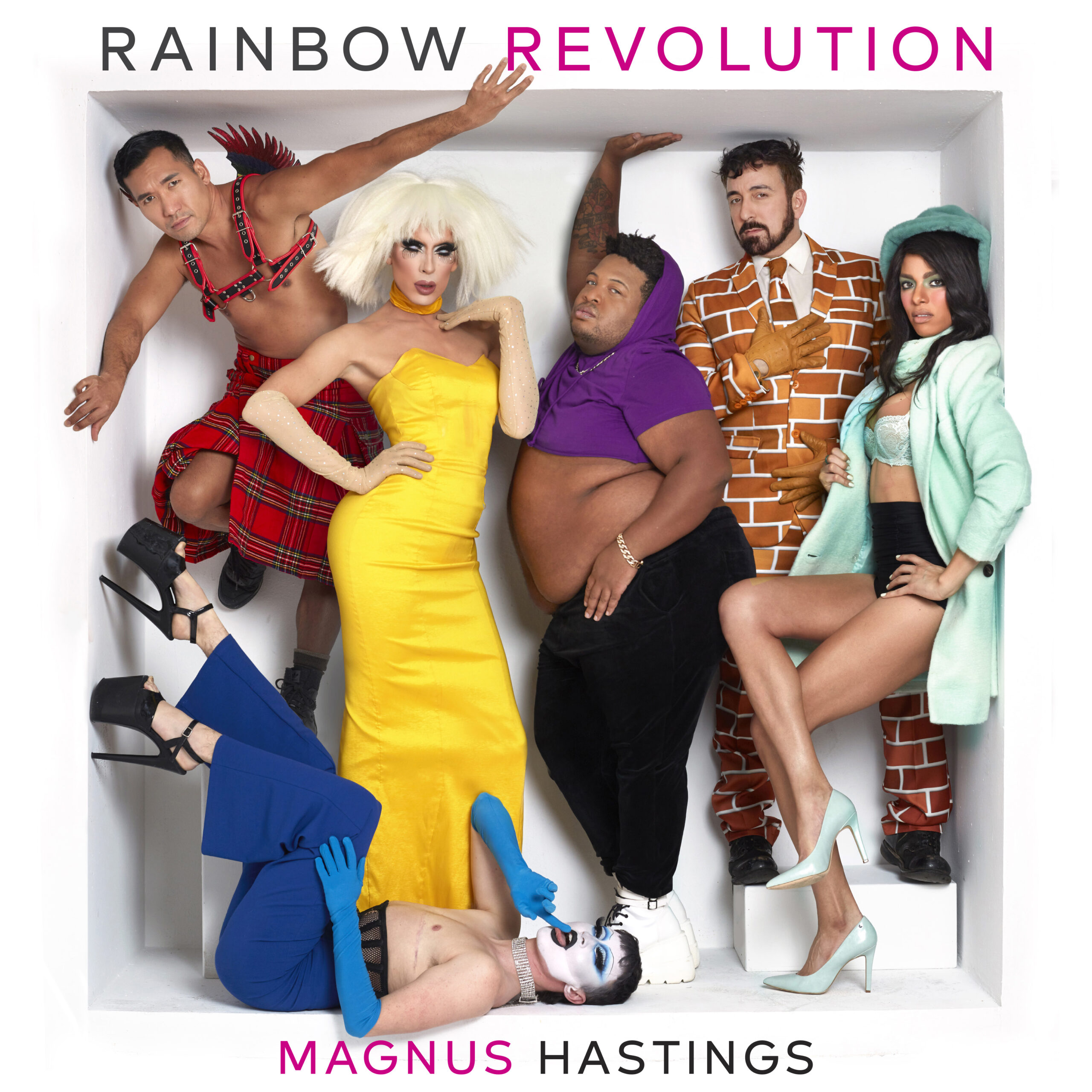 Rainbow Revolution
Magnus Hastings' new coffee table book is a collection of vibrant portraits that celebrate the expanding spectrum of queer identity and visibility. Inspired by the photographer's social media campaign #GayFace, Rainbow Revolution is packed with more than 300 photographs of everyday individuals and celebrities like Kathy Griffin, Boy George, Luke Evans, and fan favorites from RuPaul's Drag Race. Accompanying Hastings' gorgeous photos are powerful essays from some of the subjects, detailing their own personal battles in stories that are marked with sincerity and humor. $40 at http://magnushastings.com/rainbowrevolution.
Rick and Griff Merchandise
On their popular social channel called Rick and the Griffopotamus, Rick and Griff Twombley-King strive to destigmatize gay sex by pushing the envelope with finely crafted, visually stimulating, evocative images. They are now doing the same with products from Two Kings Unlimited. Their deck of cards took two years to complete. For their coffee table book, they enlisted some of the top male fitness photographers working today, including Mike Ruiz, Michael Stokes and Mack Sturgis. Their pajama onesies are perfect to snuggle in and their line of phallic sex toys molded from the real things will keep your guy busy for hours.  $15.99 – $169.99 at TwoKingsUnlimited.com.