If you've ever spent a night out on the town at one of New York's dozens of LGBT bars, clubs, events, parties or parades, chances are you've seen Jeff Eason: camera in hand, quietly capturing the exuberance of this city's gay nightlife.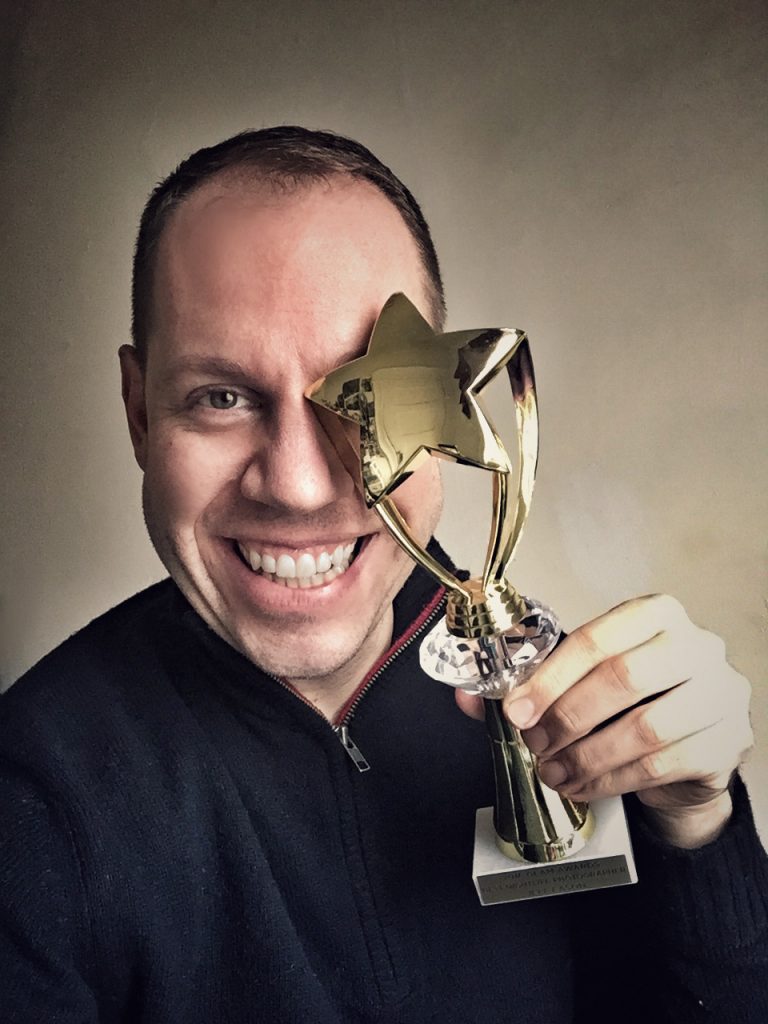 Eason is not just a talented, award-winning photographer with six Get Out! Magazine Awards, four Odyssey Awards and seven Glam Awards under his belt. And he's not just a hard worker – he once confided that, on his busiest day, he'd shot 24 separate events in one night. Most importantly, he is also a generous, outgoing and humble gentleman whose work we are proud to have the honor of displaying in our magazine.
Eason has been a great supporter of Get Out! since we launched in 2010. He has shot many incredible covers, and hundreds of his photos have appeared in these pages over the years. He also donates many hours of his time to the community, documenting the scene for various event producers, other magazines (including HX, Next, Odyssey and others) or, sometimes, just because.
For documenting our smiles, always with a smile himself, Get Out! names Jeff Eason our 2016 Man of the Year. Thank you for all you do!
Eason, whose business goes by Wilsonmodels, can be contacted for photo shoots and events at wilsonmodels@hotmail.com. Visit his regularly updated blog to check out his latest photos at wilsonmodels.blogspot.com.