> BY Lovari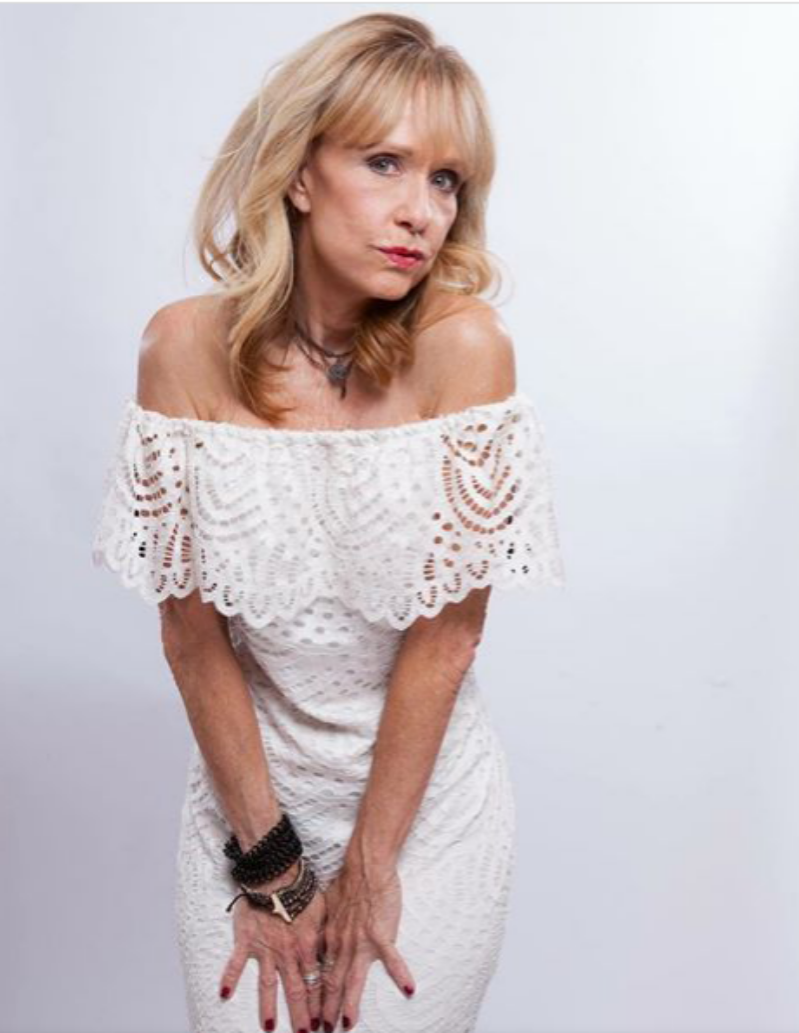 Congratulations on the success of "The Barn." It holds a high rating on IMDB and Rotten Tomatoes. In regard to the sequel, what can we expect from your character, Mrs. Barnhart?
For my character in "The Barn" sequel, I hope that she loosens up and goes all badass!
You were one of the very first celebrities to put out an exercise video, which was way ahead of the trend at the time. It successfully blended your horror films genre and actual workouts. How did that idea come about?
Ken Hall and I started talking about how physical some scenes in the films are to do, and a lightbulb went off in my head, and we decided to create a exercise video to show how. We did it in the following week!
You were also one of the very first public figures to go vegan. This occurred early in your career, right?
Yes, I went vegan when I really cleared my mind and saw what happens to these poor creatures. It should be outlawed. Since I was 24, I've not touched meat. I hope more people will realize the torture and wrongness of killing another creature.
Through the '80s/'90s, you were known as The Queen of the Bs (for B movie films) and one of the "Scream Queens." As a horror movie fanatic, some of my favorites of all time are B films, but throughout the years some of those films have gained a mainstream and even higher film review rating following, notably "Return of the Living Dead" and "Night of the Demons." I always thought "Creepozoids" was ahead of its time science fiction wise, and that has gained more respect in the past decade as well. Of all of your roles, which was the easiest to do, and which was the most difficult to do?
There is easiness in doing the role, and there is comfort. One film that had both was "Sorority Babes in the Slimeball Bowl-O-Rama." The hardest was doing a role with anything that contained long dialogue! Haha! For the film "Night of the Demons," I was older than the other actors in it, so getting that groove on was a bit crazy!
You are my favorite actor in the horror genre, so obviously I have looked up to you for a long time. I mentioned in one of our personal conversa- tions how you inadvertently have helped me with a situation, which I learned from watching you. For the readers, when I was 13 years old, my dad took me to a Fangoria Weekend of Horrors convention to see you, and during your Q&A, a guy screamed out, "Nice tits!" right in the middle of your speaking. Your response? You completely ignored him and went on talking. Whenever I am publicly criticized or have something shouted rudely at me, I have always remembered your reaction and have followed your example. That being said, what advice would you like to give any aspiring person coming up in the entertainment industry?
Lovari, that makes me so happy that I was an example to you, and now you can handle it too. Well, kinda going backwards, you put yourself in the spotlight, just you alone, and people can be mean, jealous, drunk and who knows what else, so you need to not take it too seriously. In regard to advice, first, be an extra on set. Learn all the aspects, and learn if you even like being in front of a camera. Then, take classes, ones that have a good reputation. There are differences between working on a play, doing
a commercial and doing a movie. It's all different. Go for it! If you don't, you will never know, and regret it.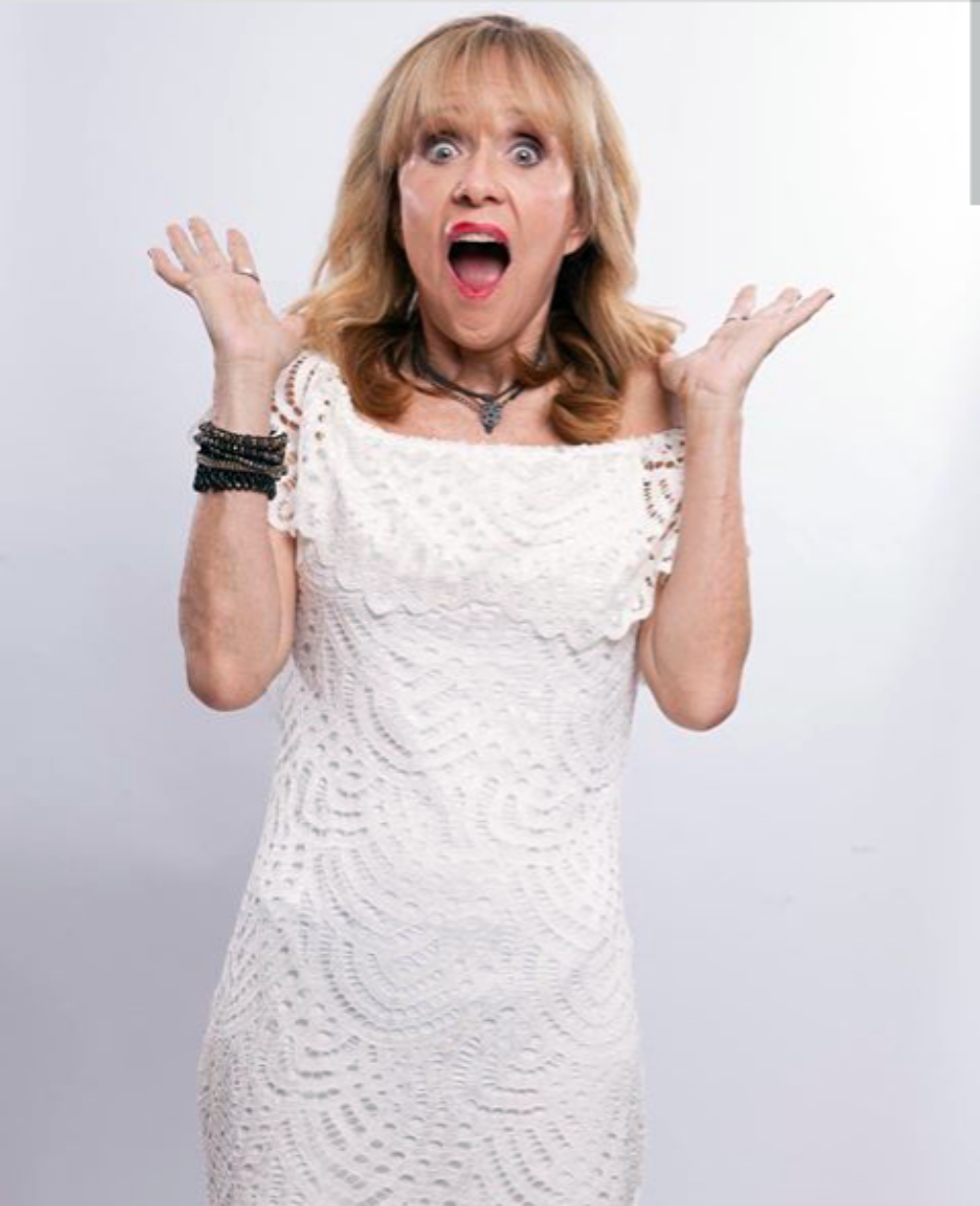 Body positivity for women and men is the norm now, but in the '80s/'90s, a lot of women celebrities were criticised if they showed nudity. You had several topless/nude scenes, but you owned it and were proud of it! Much respect to you for that! But was it difficult for you during that time to do so?
When women actors did nudity back then, it was a negative thing. Industry didn't take you seriously. I always was nervous. But, we were born naked! Now, almost everyone does nudity, and people don't have same reaction as they used to.
I basically love all of your films, and as a fan I have my top five favorites ("Return of the Living Dead," "Creepozoids," "Sorority Babes in the Slimeball Bowl-O-Rama," "Hollywood Chainsaw Hookers," "The Barn"). Is there one film, though, that your fans may have forgotten about or overlooked but that you are particularly proud of? ("Vice Academy" comes to mind!)
Yes, "Vice Academy" was fun! No blood, and it was a chance to do comedy. Another one I enjoyed was "Treasure of the Moon Goddess." It was not well known, but I got to work with Don Calfa again.
Tell me about your upcoming projects.
I just completed a film called "The Good Things Devils Do," a vampire film based in Transylvania but filmed in North Carolina, haha. "The Last Thanksgiving" and "Camp Twilight Slasher" will be out soon. "The Barn 2" will be filming in the fall.